Bass Lessons in Calabasas
Discover the rhythmic depths and amplify your musical journey with Sound Check Music's exceptional Bass Lessons in Calabasas. Whether you're a beginner seeking a solid foundation or an experienced player looking to refine your skills, our expert instructors will guide you through immersive lessons tailored to your unique goals and style. Unleash the power of the bass guitar and groove with confidence as you explore techniques, theory, and unleash your musical potential. Join us at Sound Check Music and let the low-end magic begin!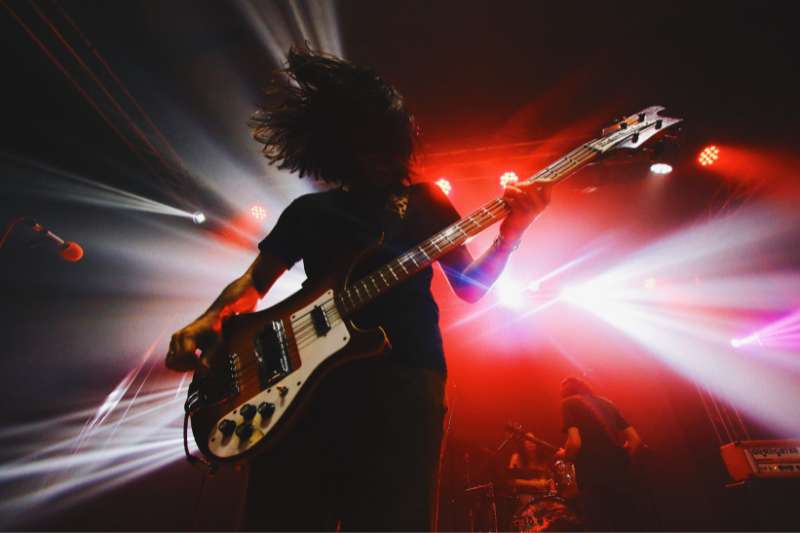 Crafted to kindle creativity and propel new learners to realize their potential in bass playing via weekly one-on-one bass lessons.
Our teachers are experienced performers and studio artists with extensive training. They'll foster your abilities, pacing the lessons to match your learning speed and progress. They'll guide you through the principles of music theory, using the tunes, and songs you enjoy.
We view these lessons as merely the starting point of your musical voyage. Our goal is to see you perform live on stage, playing your favorite songs alongside our professional bands.
Check out some of our live performance highlights here.
Our bass lessons in Calabasas for beginners will introduce you to key basics like tuning, rhythm, understanding time signatures, appropriate hand positioning, string plucking, fretting notes, and note durations, among others. We also emphasize and promote stage confidence and performance skills.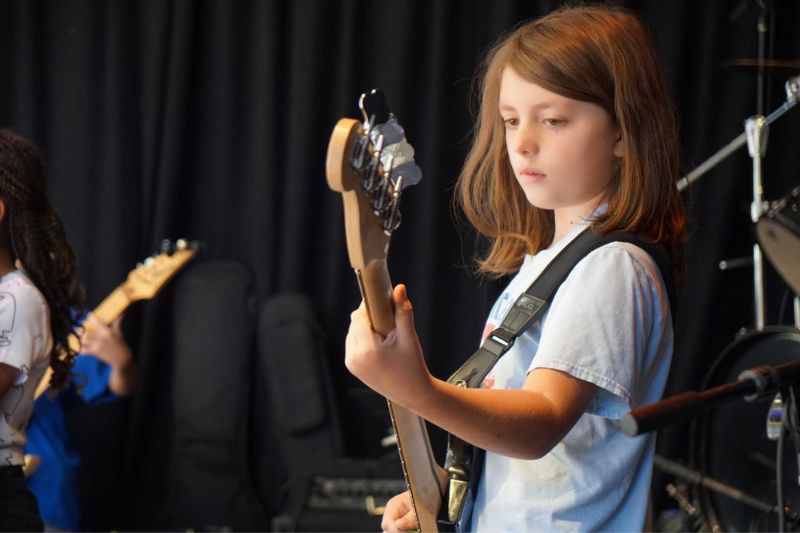 Advanced Bass 
Instruction
Our bass lessons, geared towards intermediate to advanced students, aim to refine the skills you've already acquired and assist you in mastering them. By this stage, you would have performed live, making stage presence and performance style a central area of focus in your musical progression. We strongly recommend our advanced learners to participate in our band program. Click here to learn more about taking advanced bass lessons in Calabasas. 
Remote Bass lessons
& In-Person Classes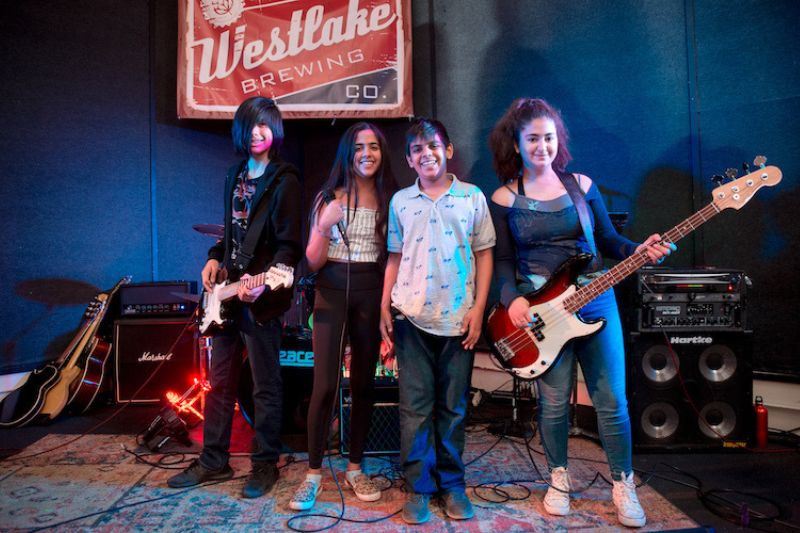 SoundCheck Music prioritizes your well-being and safety. As such, we're providing the option of online bass lessons along with face-to-face sessions. Students who opt for online learning will receive the same level of instruction and methods as those attending our in-person bass lessons in Calabasas.