Guitar Lessons
Guitar Lessons for beginners to intermediate and advanced players. Serving the San Fernando Valley and surrounding communities.
Guitar Instruction
For Beginners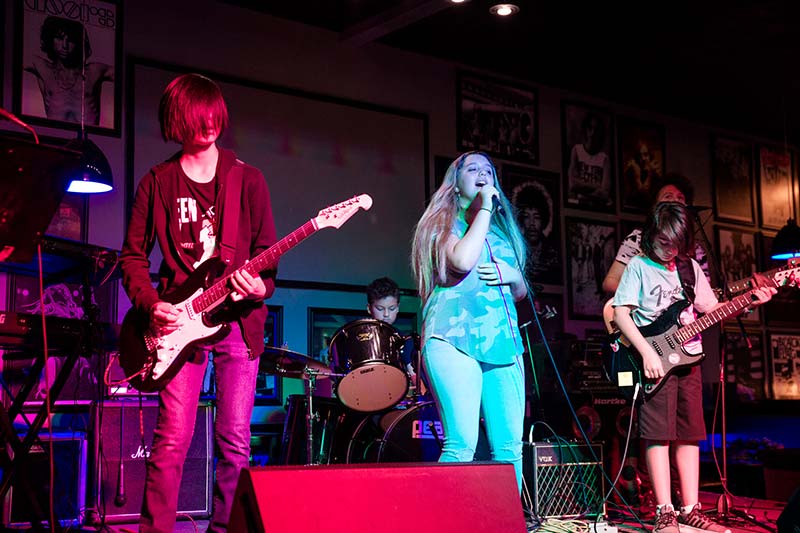 Our lessons for beginners are designed to inspire creativity and motivate new students to become the best guitar players they can through weekly private one on one lessons.
Our instructors are all highly trained studio and performing musicians. They will develop your skills at a pace suited for each student by teaching you music theory and fundamentals using the music and songs you love to listen to.
At SoundCheck Music School we believe that lessons are just the beginning. Our goal is to get you on stage performing the songs you love with a live professional band!. All of our guitar training includes an exciting aspect of performing! Take a look at some live performance showcases here.
Our beginner lessons will give you the fundamentals for rhythm and lead guitar. The most important things covered are tuning, chords, rhythm, strumming patterns, scales, arpeggios, and timing. Stage presence and performance are also introduced and encouraged.
INTERMEDIATE TO ADVANCED GUITAR
Our intermediate to advanced guitar lessons are designed to help you take the skills you have developed and start to master them. At this point, you will have already performed live many times, so your stage presence and performance style will become a big focus as you continue to grow as a musician. You may also consider joining our band program at this point. For more info on our band program click here.
Online Guitar Classes
& In Person Lessons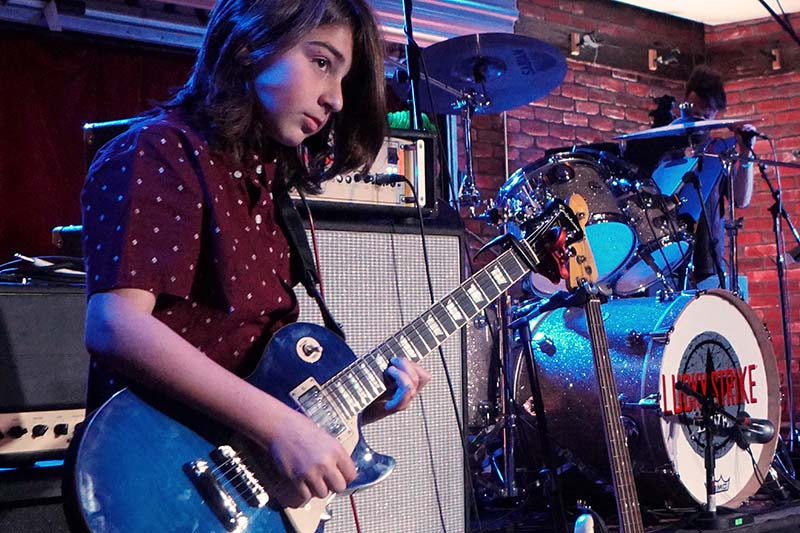 SoundCheck Music takes health and safety very seriously. That's why we're offering online guitar lessons in addition to in-person classes.  Students choosing to take guitar classes online will be taught using the same curriculum we use in our in person classes.