Piano Lessons
We offer Piano Lessons for beginners to the advanced Pianist, Serving the San Fernando Valley and surrounding areas.
Piano & Keyboard
For Beginners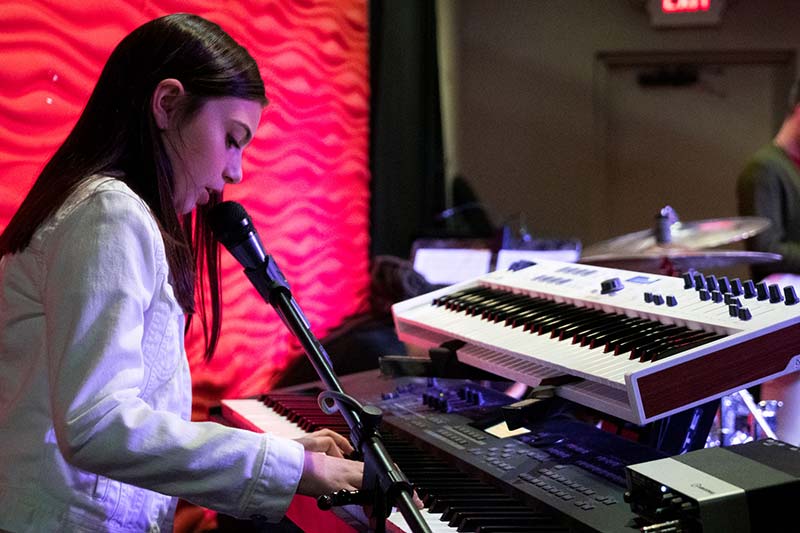 At SoundCheck Music school we teach keyboard and piano lessons in a way that is different from the traditional one-on-one beginner piano lessons. We make sure that our students have fun and don't dread learning to play keys.
Our piano teachers help students learn to love the keyboard (and piano) by teaching them how to play popular pop and rock songs that the students love to listen to. Students also learn basic concepts like chord shapes, finger placement, pedaling, scales, tempos and rhythm.
We start with private one on one piano lessons and then move the student into paired band rehearsals and then when they are ready they will play live gigs with a full band and an audience.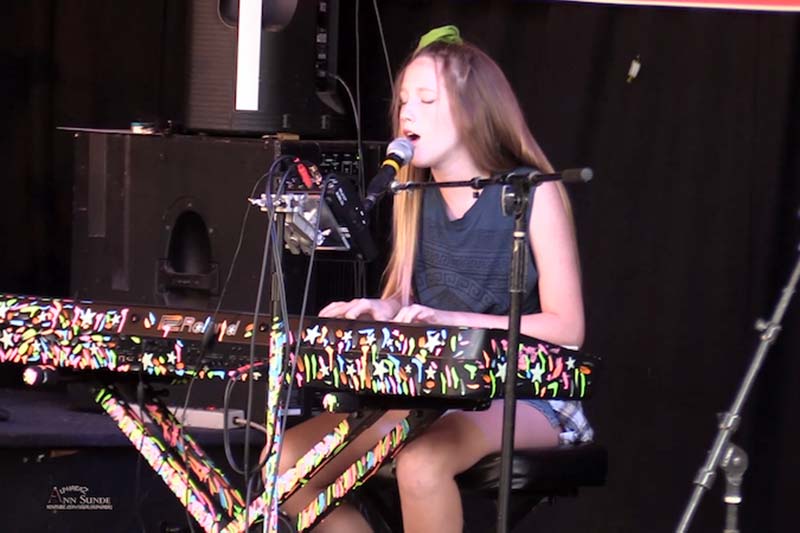 Advanced Piano & Keyboard Classes
For our intermediate to advanced students we build upon their skills by challenging them in music theory, technique, improvisation, reading music and composing, of course what we teach depends on the students goals as a musician. All students are given the opportunity to perform in the schools live band performance shows with live audiences.
You will be in the company of piano instructors who are trained studio recording artists and performing musicians. Our teachers will develop your skills at a pace suited for you and will teach you music theory and fundamentals using the music and songs you love to listen to.
You may also consider joining our band program at this point.
For more info on our band program click here.
Online Piano Classes
& In Person Lessons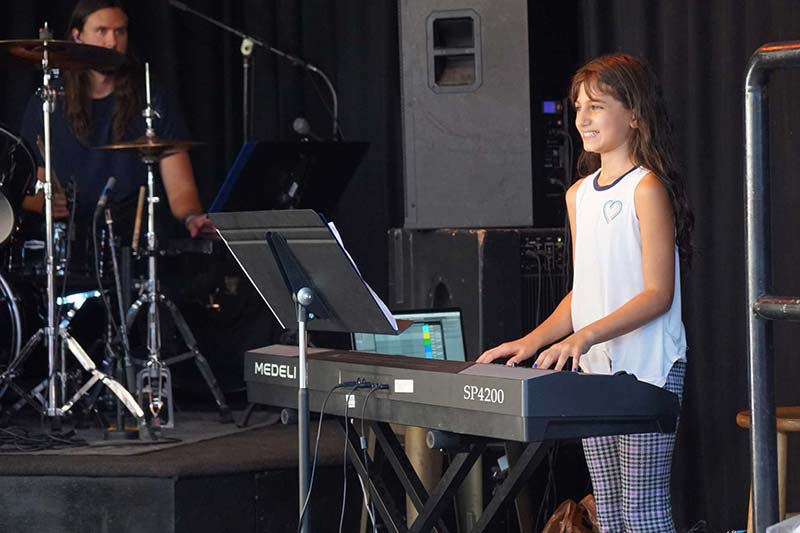 Every students health and safety is a priority for us, which is why we're offer online piano lessons in addition to in-person lessons.  Students choosing to take keyboard and piano classes online will be taught using the same curriculum we use for in person classes.
Learn More about our music teachers.