DRUM Lessons In Calabasas
From beginners to advanced drummers, we offer Drum Lessons in Calabasas and surrounding areas. Our drum instructors teach all the styles to students of all ages & skill levels!
Drum Lessons For Beginners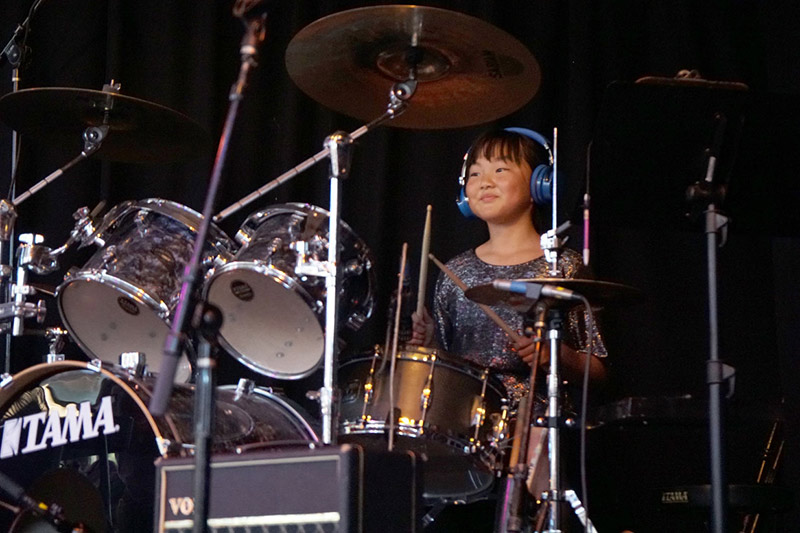 Here at SoundCheck Music School, we provide aspiring musicians with the tools to become successful and proficient drummers through our engaging learning experience. We get students behind the kit during their first drum lesson where they learn from our industry-level instructors about the fundamentals, using a metronome, basic techniques, drum notation, styles, and beyond!
In addition to private one-on-one drum lessons, students have the chance to enroll in our band program, which includes paired rehearsals and live performances alongside a SoundCheck Music School band.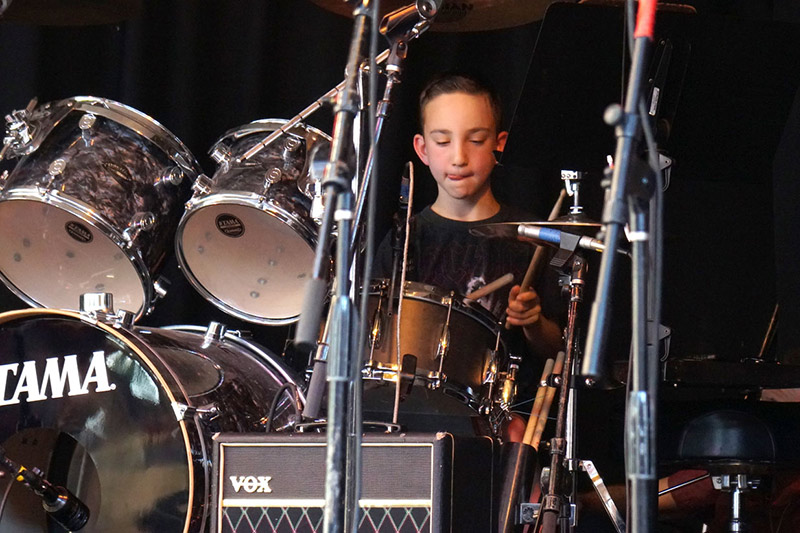 Advanced 
Drum courses
For our more experienced drummers, we raise the bar with advanced music theory, skillful techniques, reading music, improvisation, composing, and more. Every lesson is hand-crafted by our dedicated teachers to ensure the unique needs of our students and their goals are met.
We strongly believe playing music alongside peers is crucial to our learning experience and a turning point for growth in our students, so all students at SoundCheck Music School will have the opportunity to join our live band program and learn what it takes to perform once an advanced skill level is met.
 Please click here to learn more about our band program.
Our instructors are eager to share with you the knowledge and skills they learned from being industry professionals and performing musicians. All lessons are one-on-one and cater to each individual student so that everyone can learn at their own pace. We keep the joy of music alive by helping students master playing their favorite songs while mastering their instruments. Signing up for drum lessons in Calabasas is all it takes to begin your musical journey!
Remote Learning & In Person Lessons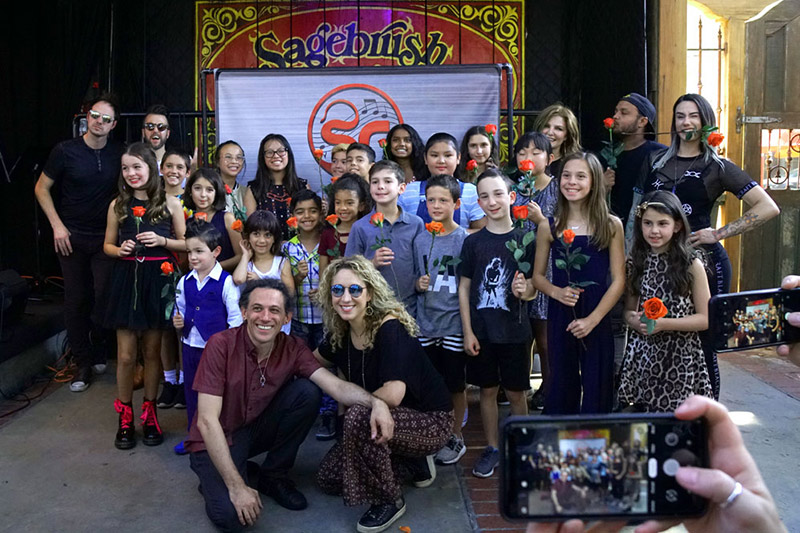 The health and safety of our students are our top priorities; therefore, we've made our lessons available to our remote folks via zoom sessions instead of in-person lessons for any reason at all. The same curriculum will be taught to students taking online classes as in-person classes.
To learn more about our music teachers, click here
Live Drumming Performances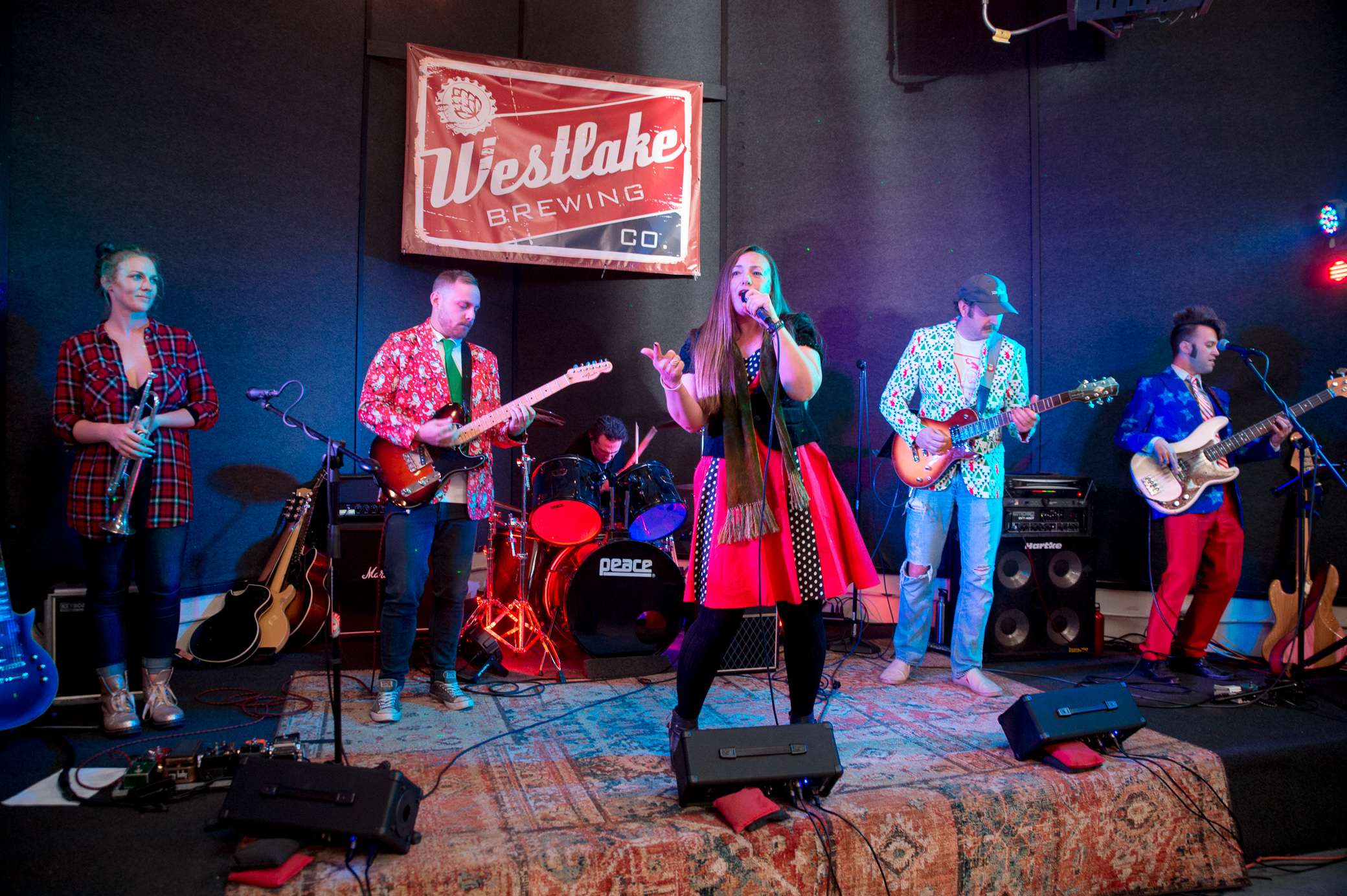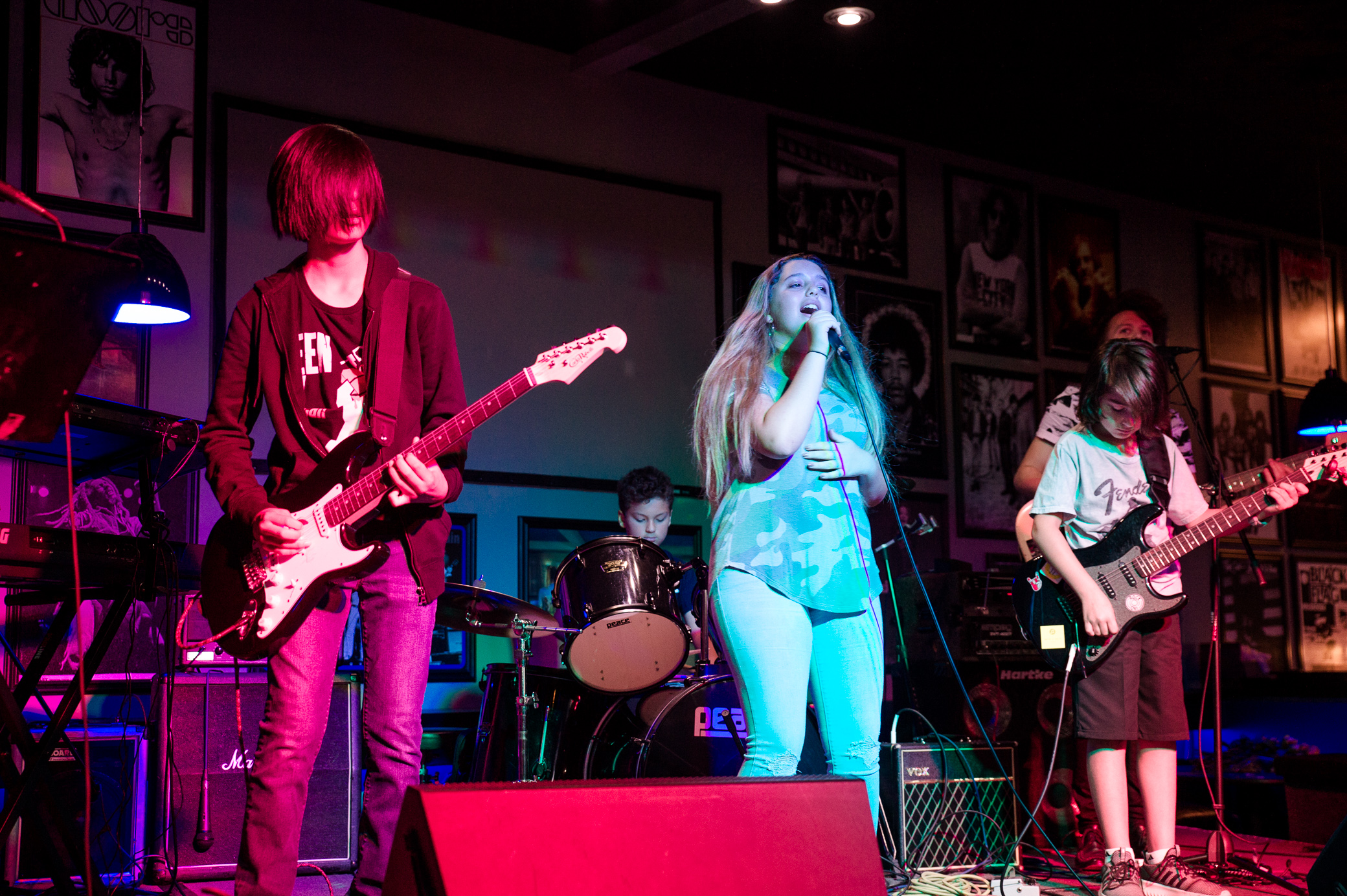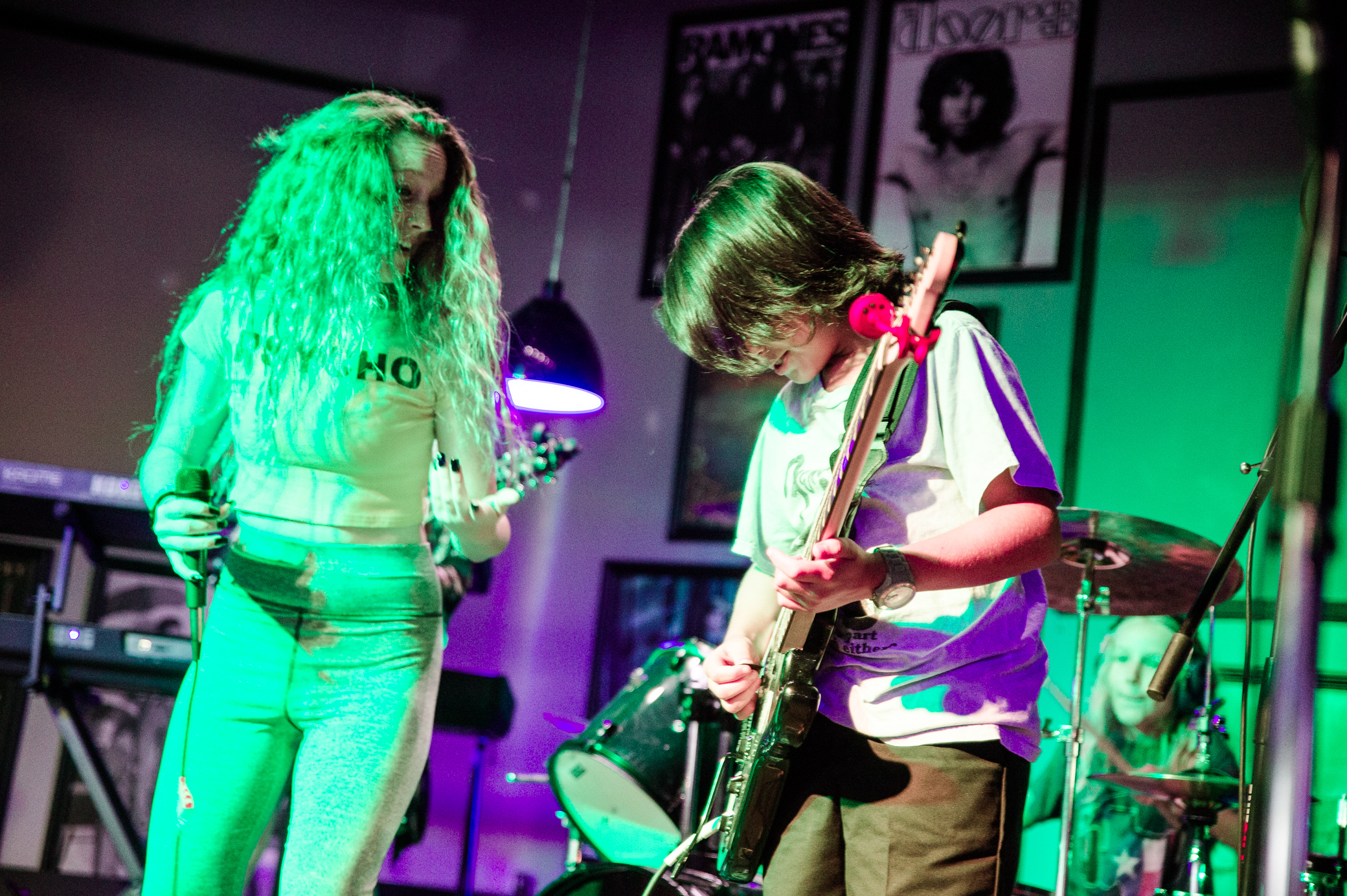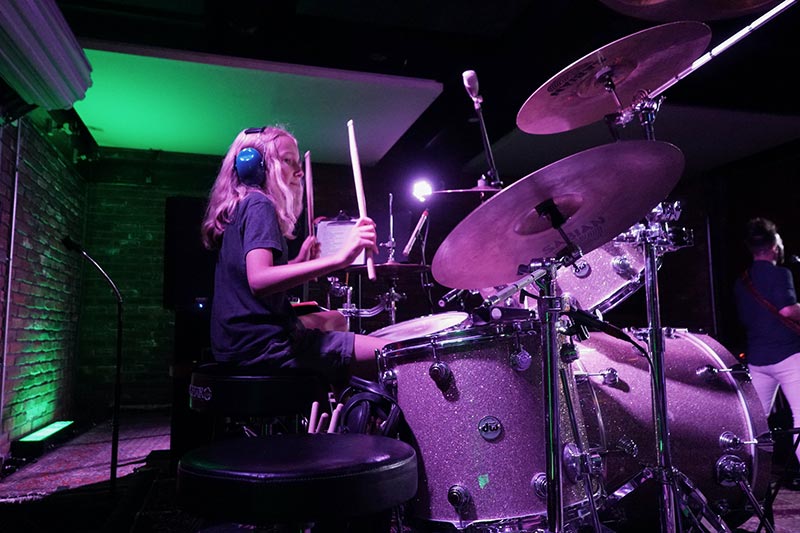 What are the Prices & Lengths of Drum Lessons?
Our rates for Drum lessons can change over time, please call us for current rates. You can choose between lessons of 30, 45, or 60 minutes in length. We also offer monthly or pay-as-you-go packages.
Can 4-year-olds take drum lessons at SoundCheck?
We recommend children of 7 years of age or older begin drum lessons, but If you feel that your little musician is ready, we'd be more than happy to help them begin lessons and their musical journey at any age.
Please call us so we can discuss what's best for your child and arrange a discounted trial lesson. We offer a 50% discount for as many instruments and teachers as your child would like to try so parents can observe what works best! No commitments or obligations, for we want them to be as comfortable and confident in their decision as possible.
Are instruments provided by SoundCheck, or do you need your own?
We can provide a drum set for in-lesson use only; however, we strongly suggest investing in your own instrument so that a regular practice routine and good habits can develop at home. Please talk to one of our team members about instrument starter packages!
How long does it take to get good at playing drums?
This is subjective, as progression is completely dependent on the efforts a student invests in their craft.
We've all heard the saying, "practice makes perfect" and we've found that to be the case with learning any instrument. It takes time and commitment to a regular practice routine to foster skills worked on during lesson times but forced practice can be detrimental to development. We suggest arranging a practice schedule alongside your teacher to make a routine that works best for you when taking drum lessons in Calabasas.
Are the drum lessons private and one-on-one?
The drum lessons we offer are all private and one-on-one with an experienced drum teacher in Calabasas, plus they are all customized based on the needs and goals of each student.
Does SoundCheck provide online lessons for remote students?
You can choose to schedule in-person or online lessons at any moment for any reason! Our online sessions are conducted via zoom
You are welcome to interact with our expert music educators for help with improving your current skills, learning basic principles of music, collaborating with other musicians, and more.
Are all drum students required to participate in the band program and live performances?
We encourage students to join our live band program and participate in live shows as soon as possible; however, we require a certain level of experience with playing to be met beforehand.
Performing with other musicians is one of the best ways to learn at SoundCheck Music School and a valuable learning experience when taking drum lessons in Calabasas.