DRUM Lessons In Encino
We proudly serve Encino and surrounding areas with quality drum lessons for absolute beginners to intermediate students, to pros. Fun and engaging drum lessons in the Encino neighborhood. Discover your true potential!
Drum Lessons For Beginners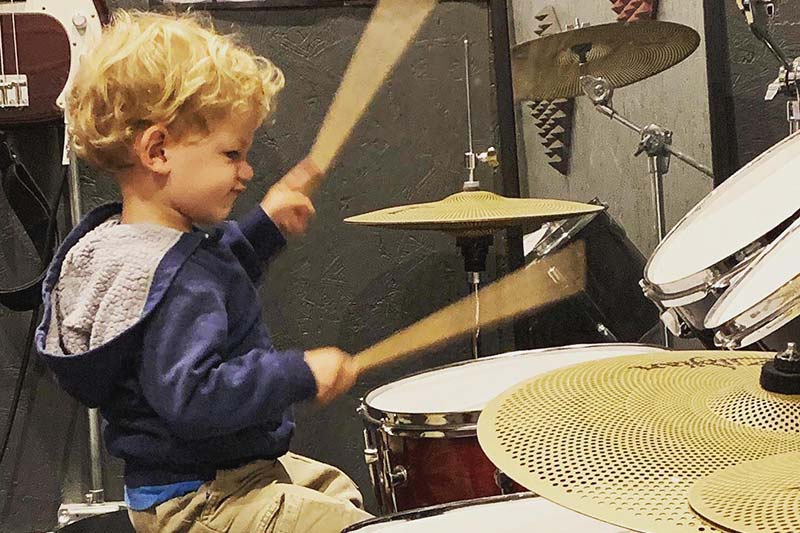 In our beginning drum lessons, students learn foundational practices and solos for any song they choose, regardless of prior experience, right from their very first lesson.
We cover all the basic skills first: proper form, holding sticks, seating style, using a metronome, drum notation, styles of drumming, and various techniques, just to name a few.
The SoundCheck Music School also offers a band program for students who are ready to join, where they will participate in live performances and band rehearsals with a SoundCheck Music School band right by their side when they choose to take drum lessons in Encino.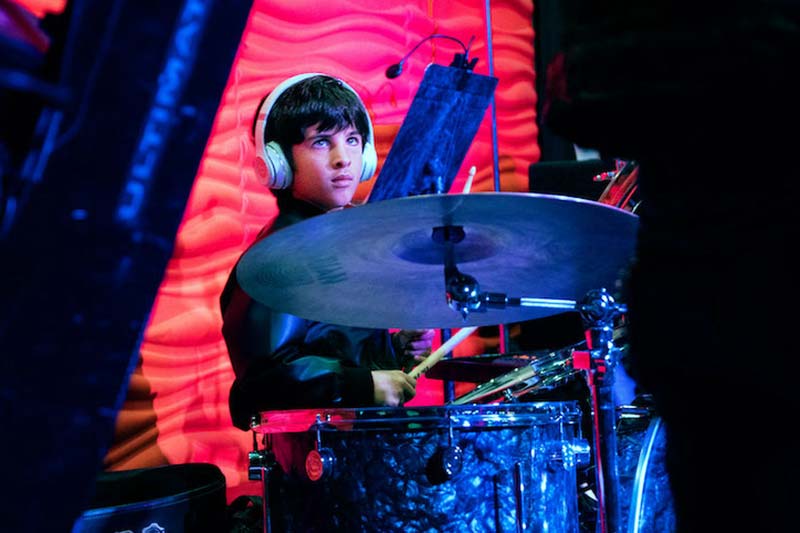 drum Courses For 
Experienced Players
We give our more seasoned drummers challenging goals in music theory, technique, improvisation, reading music, and composition. Of course, what we offer each student  depends on their specific needs and desires. 
Once a certain level of proficiency is attained, every student has the opportunity to join our band program and take part in live concerts at SoundCheck Music school while taking drum lessons in Encino.
You will receive instruction from mentors who have professional training as both studio recording artists and musicians at industry level. They'll help you learn at a pace that works best for you. Our program is enjoyable to participate in since our students practice their instruments while singing songs they like by their favorite performers.
Are you curious about our band program? For more information, click here
Online Drum Lessons Anyone?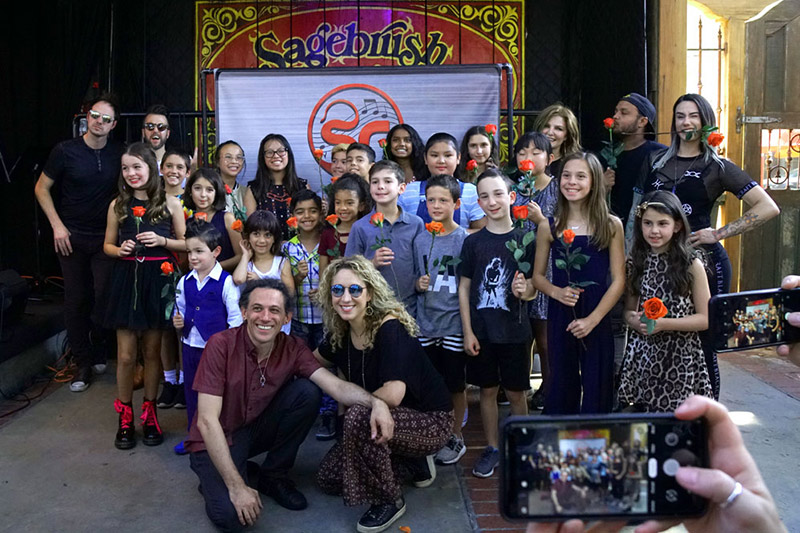 For the sake of our students' and their families' health and safety, we provide both online and in-person drum instruction. The same curriculum that we apply for in-person classes will be taught to students who take programs online drum lessons in Encino.
Discover more about our instructors
Live Drumming Performances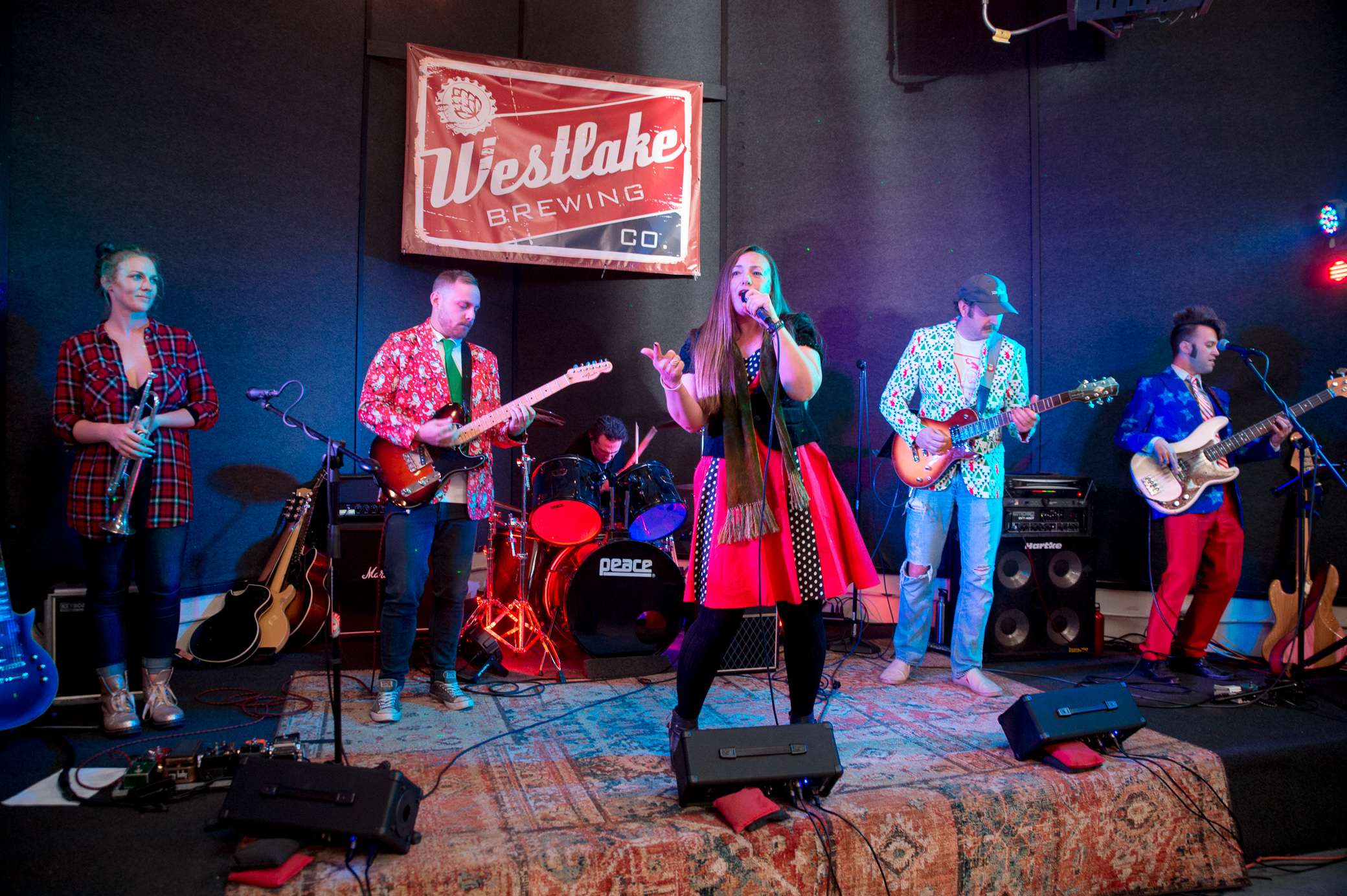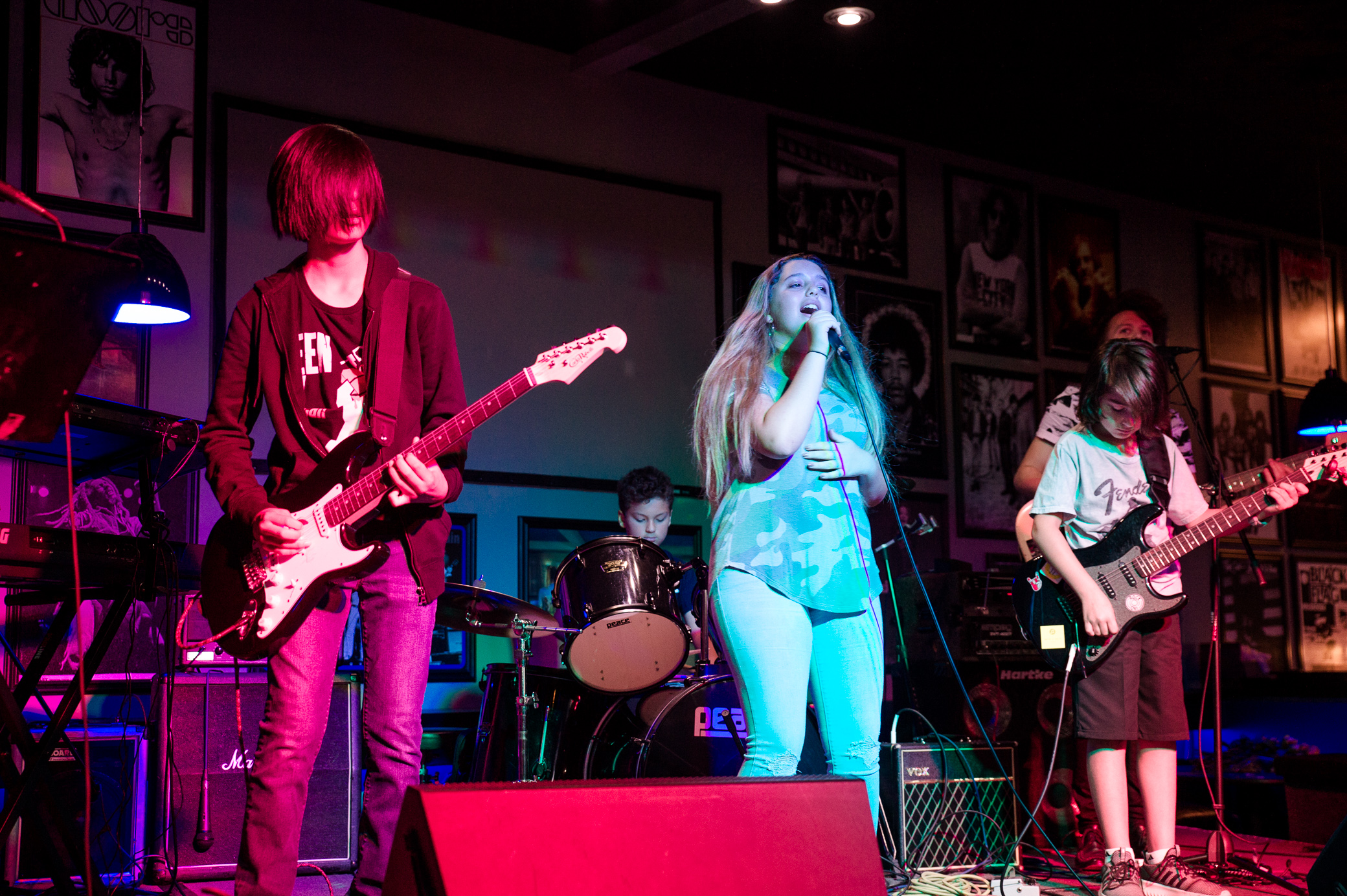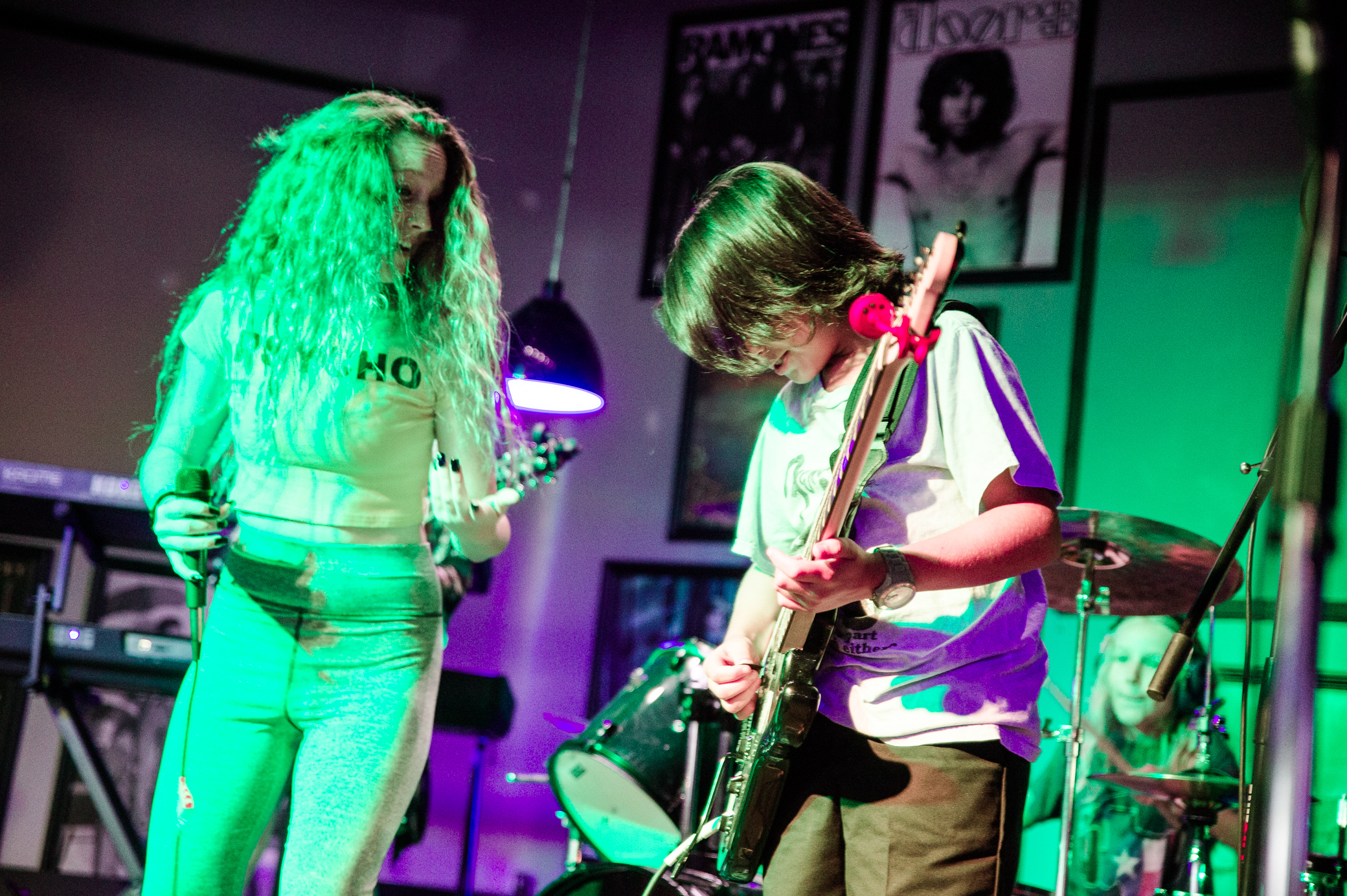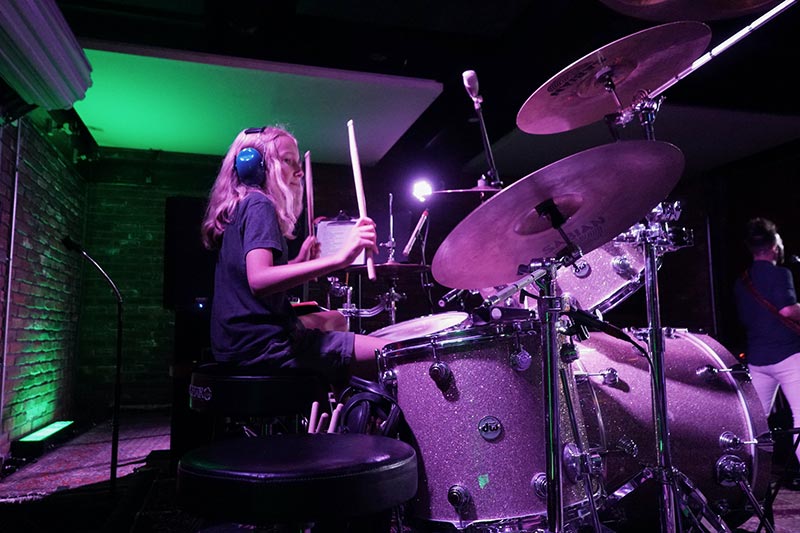 Does SoundCheck provide drum instruction to young kids under the age of four?
Our rates for Drum lessons can change over time, please call us for current rates. You can choose between lessons of 30, 45, or 60 minutes in length. We also offer monthly or pay-as-you-go packages.
Are drum lessons available to young children like 4-year-olds?
We think that everyone is unique. Children of all ages should have the chance to study! Despite the fact that we advise children to start learning to play the drums at age 7 or older, we are delighted to assist you in determining whether your child is prepared to learn new skills.
Call us to talk about your possibilities if you think your young kid could be interested in drums or if you want them to start learning to play an instrument at a young age. In order for you to see how your child performs and determine whether they can advance in learning drums early, we even provide reduced trial classes.
We are pleased to provide your young child a 50% discount on trial lessons for as many teachers/instruments as you'd want them to try out. No obligations!
Should you purchase your own drums or are they provided by SoundCheck Music School?
Although having your own drum set is ideal, we have drum sets for you to use for your lessons. Remember that progress is likely to be gradual unless the student can practice frequently at home with their own set of drums. We'd be more than happy to discuss our instrument starter packages with you!
How much time will it take to become good at drum playing?
The query is quite subjective.  It will depend on your practice habits, whether you have a natural knack for playing the drums, how productive your practice sessions are, and whether you're prepared to commit to a consistent practice schedule.
Usually, the amount of time spent training directly relates to progress. Forced practice, however, might result in relapse. We advise our drum instructors to create a personalized program for each student in order to reap the greatest benefits while taking drum lessons in Encino.
At SoundCheck, are private drum lessons in Encino offered?
Yes! All of our drum lessons are private and one-on-one with a knowledgeable instructor who lives locally. Each class is tailored to meet the needs of every unique student above and beyond.
Can I take drum lessons online with SoundCheck?
Choose between in-person and online classes using Zoom! You may work with other musicians in the Live Performance Program, study fundamental musical concepts, develop your existing skills, and more with the assistance of our expert specialists.
Even better, we can mix the two. For whatever reason, we can switch between online lessons and in-person sessions for you at any time to accommodate you best while taking drum lessons in Encino.
Are all students required to participate in the band program and live performances?
Before joining the band program and live show experience, we require our students to be a specific level of skills and proficiency first.
Nonetheless, we encourage our students to take advantage of the opportunities we present to them as soon as possible, for we believe playing alongside peers is a transformative experience when taking drum lessons in Canoga Park.