DRUM Lessons In Granada Hills
Looking for drum lessons in Granada Hills? Our experienced instructors offer personalized lessons for all ages and skill levels. Sign up now and take your drumming to the next level! Whether you're a beginner or an advanced drummer, we can help you improve your technique and achieve your musical goals.
Beginner drum Lessons In Granada Hills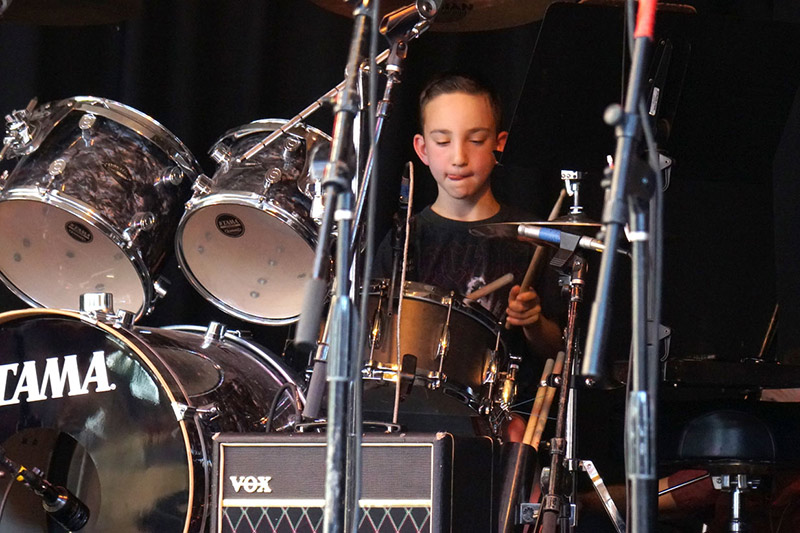 At SoundCheck Music School, we provide a distinctive approach to introductory drum lessons that do not require any prior experience. During the very first session, students are seated behind the drum kit and taught how to play the drums by acquiring foundational skills and learning solos or fills for any song of their choosing.
 At SoundCheck Music School, students begin by learning the fundamentals of drumming, including proper form, stick grip, seating position, using a metronome, reading drum notation, various drumming styles, and techniques, and much more!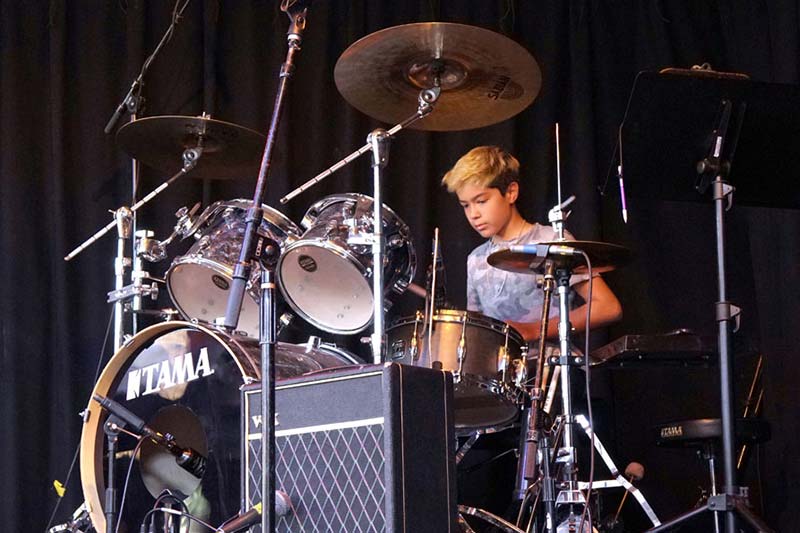 Advanced Drum Lessons In Granada Hills
For our advanced drummers, we offer training in music theory, technique, improvisation, music reading, and composition. However, we tailor our teaching to the individual needs of each student.
All students, regardless of level, have the opportunity to participate in our band program and perform at our live shows with an audience.
Our instructors are not only trained in studio recording but are also experienced performing musicians. They work with students at a comfortable pace to help them achieve their goals. Our program is unique in that students get to master their instrument by playing the songs they love, by their favorite artists!
We strongly encourage students at this level to Join our band program and jam with peers on stage. Click here for more details!
In Person & Online Drum Lessons in Granada Hills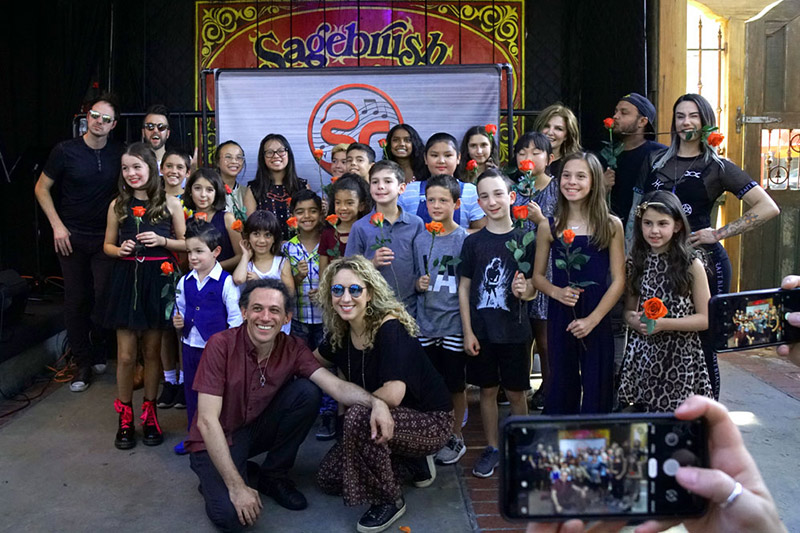 We provide both in-person and online drum lessons to prioritize the health and safety of our students and their families. Our online classes follow the same curriculum as our in-person lessons. Check out our music teachers and enroll today!
Live Drumming Performances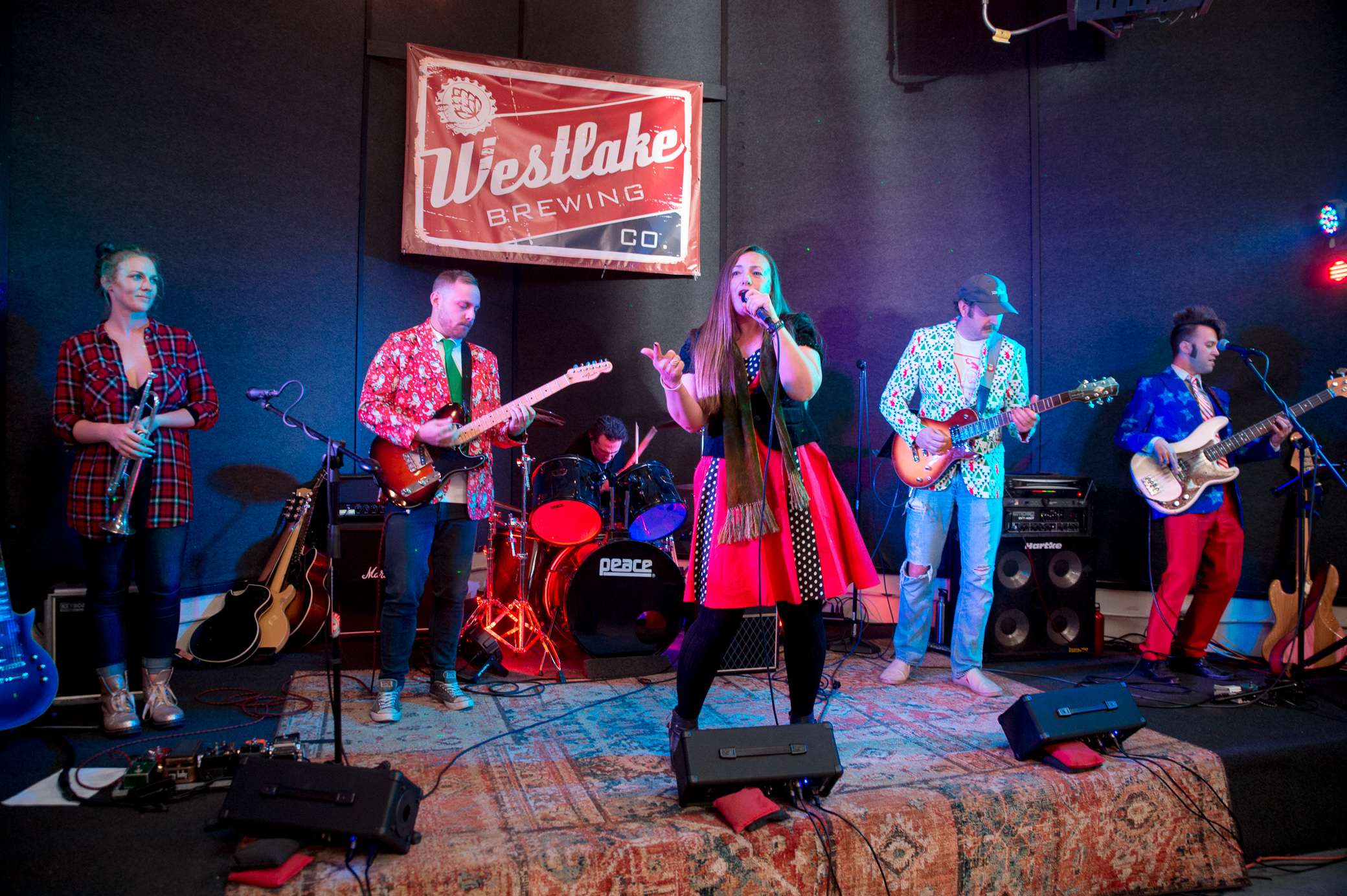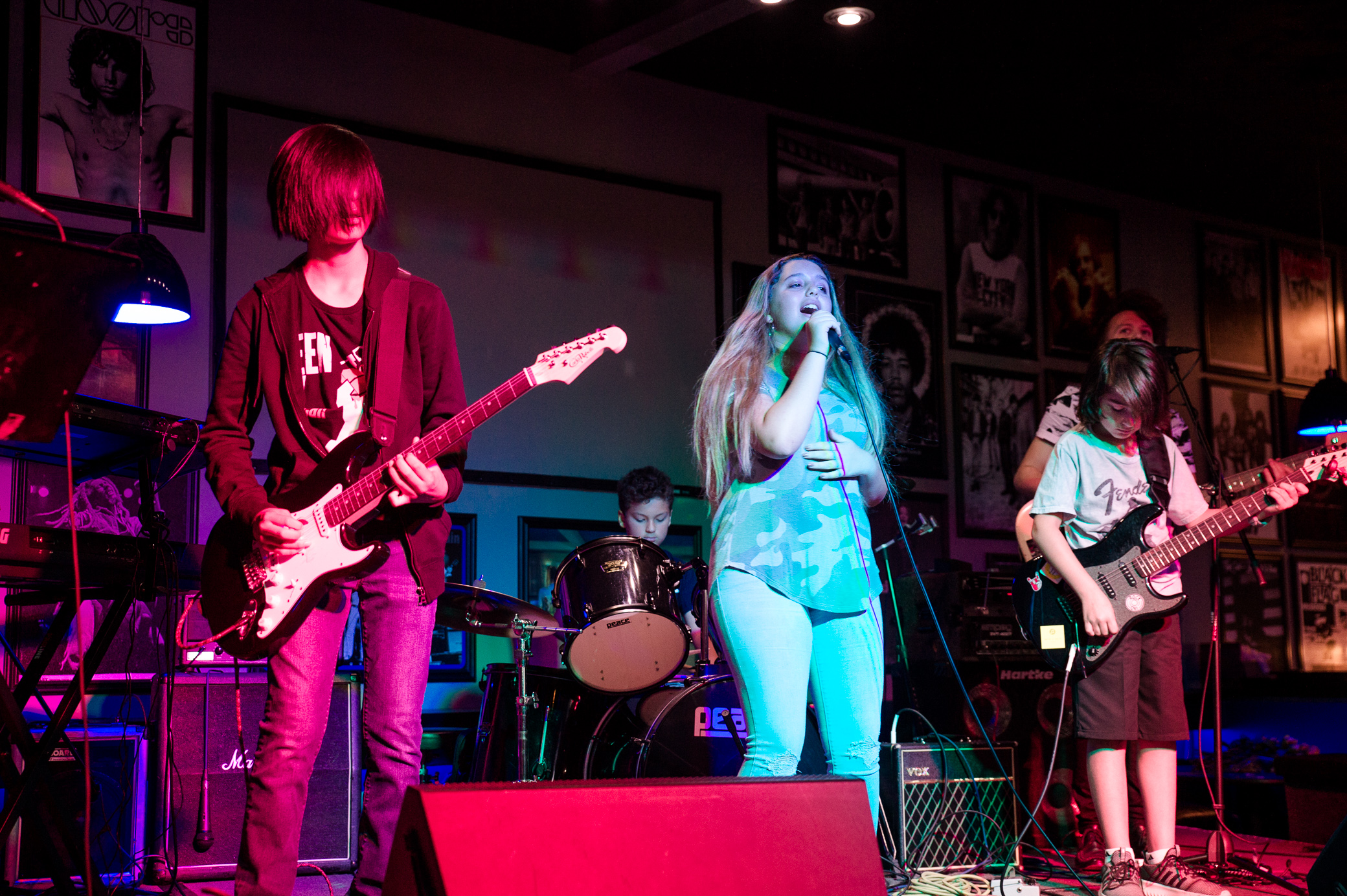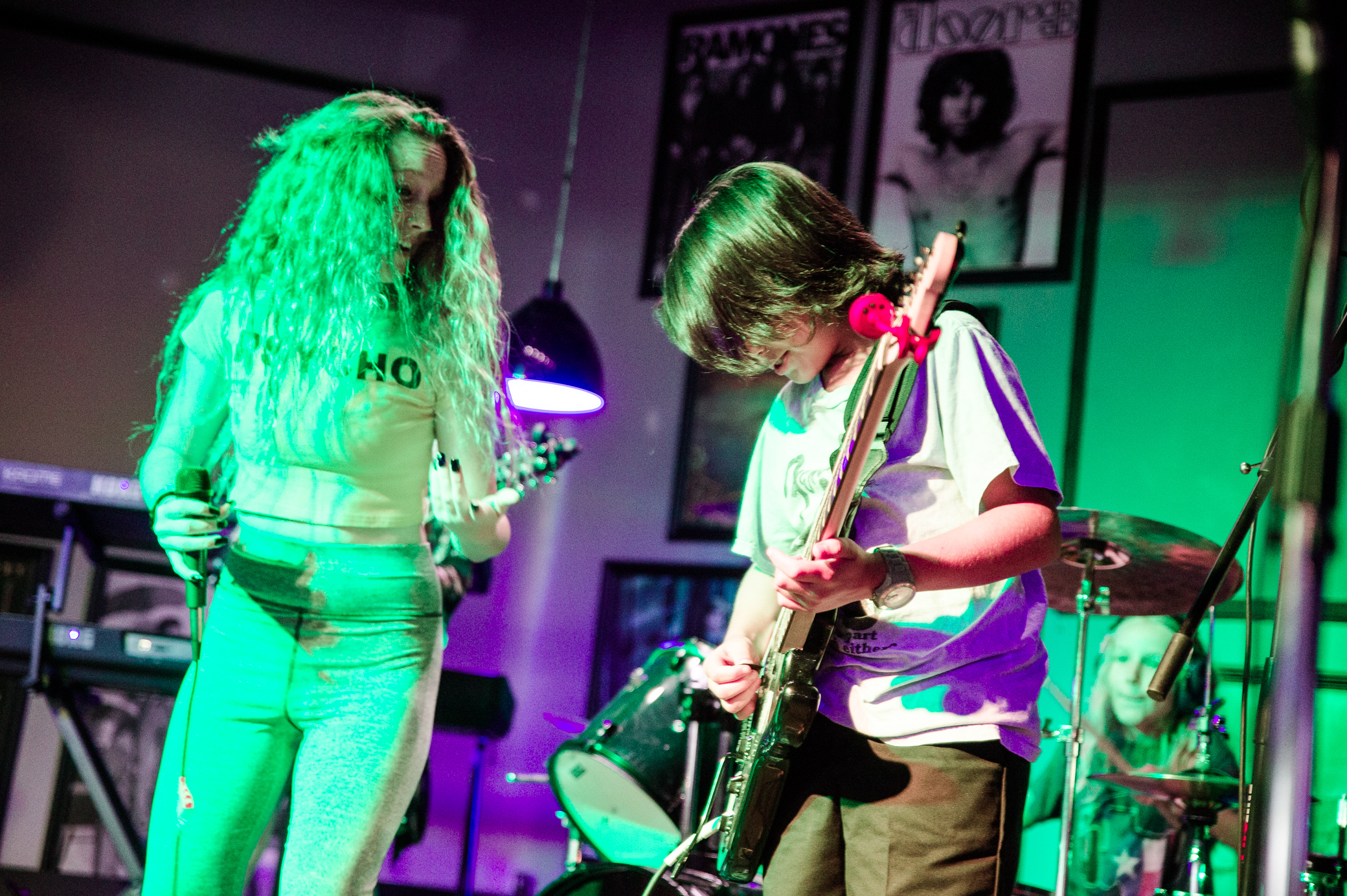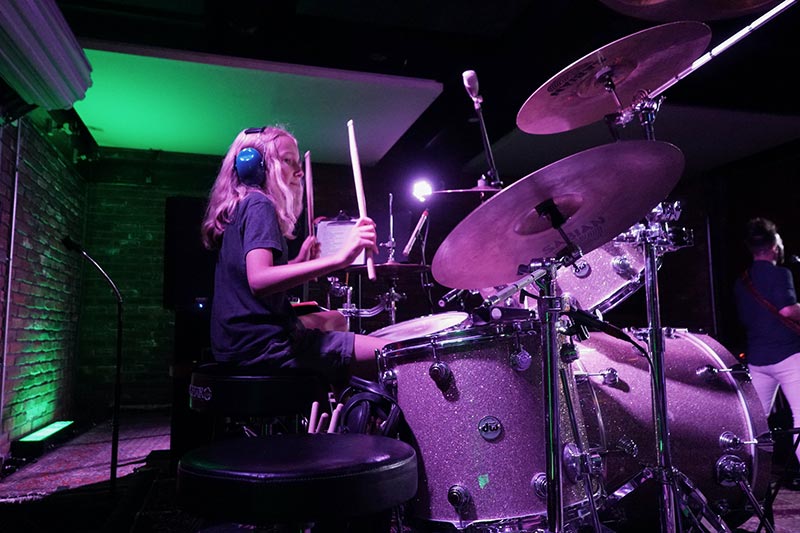 Is SoundCheck able to teach young children such as 4-year-olds?
At SoundCheck Music School, we believe that everyone should have the opportunity to learn, regardless of age. While we generally recommend starting drum lessons at age 7 or older, we are always happy to discuss your child's readiness and help you make an informed decision before enrolling them in drum lessons in Granda Hills.
If you're considering drum lessons for your young child, give us a call to learn about your options. We even offer discounted trial lessons so you can see how your child does and determine if they're ready to start drumming early. With our trial lessons, you can receive a 50% discount for as many teachers and instruments as you'd like your child to try, with no obligations!
Do you need to have your own drum set, or are drums provided by SoundCheck Music School?
Although owning your own drum set is ideal, we do offer drums for use during lessons if necessary. However, it's important to note that without regular practice at home, progress may be limited. We'd be more than happy to discuss instrument starter packages with you, so feel free to give us a call!
What is the average time it takes to become good at drumming?
The rate of progress in learning drums can vary and is influenced by factors such as the amount of time spent practicing natural aptitude, and the effectiveness of practice sessions. A regular and focused practice routine is essential for improvement but pushing too hard can be more hindering than helpful. At SoundCheck Music School, we believe that personalized instruction from an experienced drum teacher is the best way to promote progress and ensure a successful drumming journey. Our teachers work hard with each student to develop a practice schedule that fits their needs and goals.
Are SoundCheck's Drums lessons in Granada Hills private?
Definitely! Every lesson we offer is individual and personalized, with an expert drum instructor local to the Granada Hills area. We tailor each session to suit the specific requirements and aspirations of the student when you choose to take your drum lessons in Granada Hills.
Are online drum courses available at SoundCheck Music School?
At SoundCheck, you have the flexibility to choose from in-person classes or online lessons via Zoom. Our experienced instructors are ready to help you enhance your existing skills, master fundamental musical concepts, join forces with fellow musicians in the Live Band Program, and much more.
And if you'd like to mix and match, we've got you covered! We can easily arrange a combination of online and in-person lessons to fit your needs.
In the band program or live performance program, do all drum students participate?
At SoundCheck Music School, we require students to reach a certain level of drumming skills before joining live performances or bands. However, we strive to get our students involved in live performances and bands as soon as they are ready. We believe that playing music with other musicians is a valuable learning experience not to be taken for granted.