DRUM Lessons In Reseda
Looking to learn how to play the drums in Reseda? Our drum lessons in Reseda are perfect for beginners and experienced players alike. We offer drum lessons to beginners, intermediates, and advanced drummers in the Reseda area.
Drum Lessons for Complete Beginners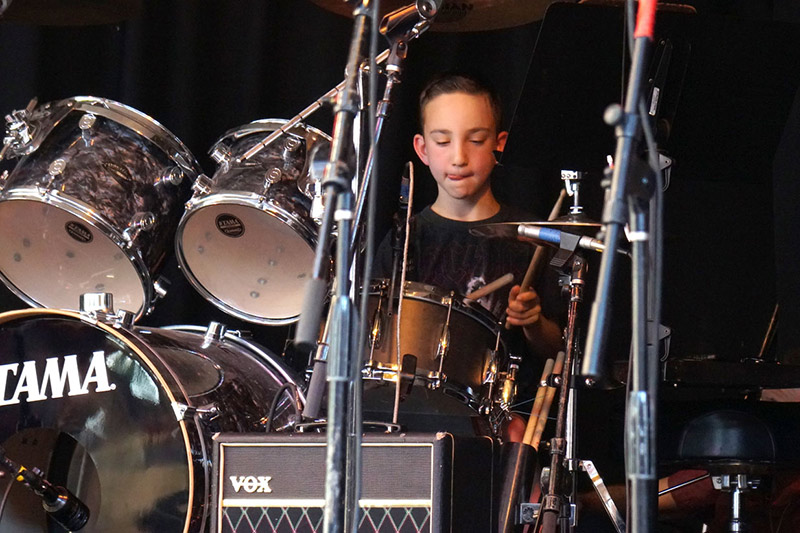 SoundCheck Music School welcomes beginners with no prior drumming experience to start learning right away. Our exceptional approach allows students to sit behind the drum set during their first session, where they will acquire foundational skills and learn solos or fills for any song they prefer. Our industry-level musicians offer guidance on the basics, including proper form, stick grip, seating posture, metronome utilization, drum notation, and various drumming styles and techniques. Private one-on-one lessons are the initial stage, followed by the opportunity to participate in our band program, which includes band rehearsals and live performances with a SoundCheck Music School band.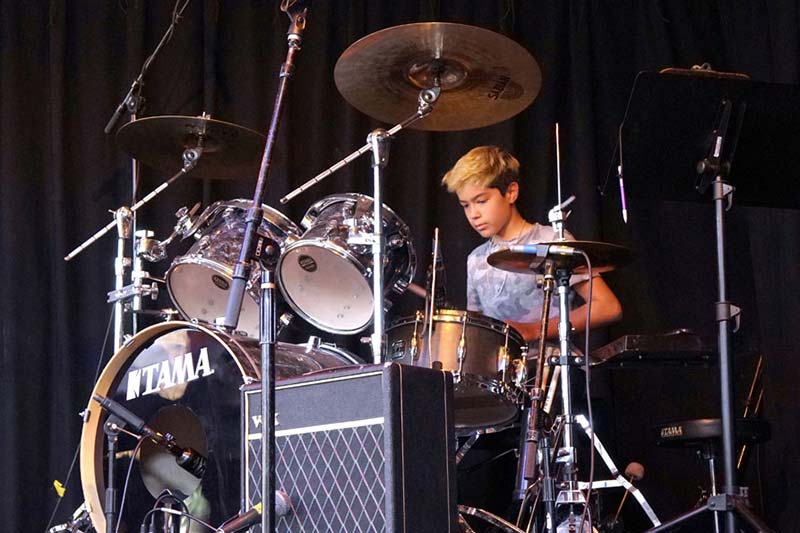 Classes For AdvanceD Advanced Drummers
We offer a more rigorous curriculum for advanced drummers at Reseda, covering topics such as music theory, technique, improvisation, music notation, and composition. However, we always customize our instruction to cater to the individual needs and aspirations of each student. Our program is led by qualified instructors who are seasoned studio recording artists and performers. They will guide you at a pace that matches your learning style. The most enjoyable aspect of our program is that students perfect their instruments by playing songs from their favorite artists.
Every student has the chance to participate in our band program and exhibit their abilities in live performances at school events. At this level, we strongly recommend enrolling in our band program. Please click here for additional information about our band program.
Online & In Person Drum Lessons in Reseda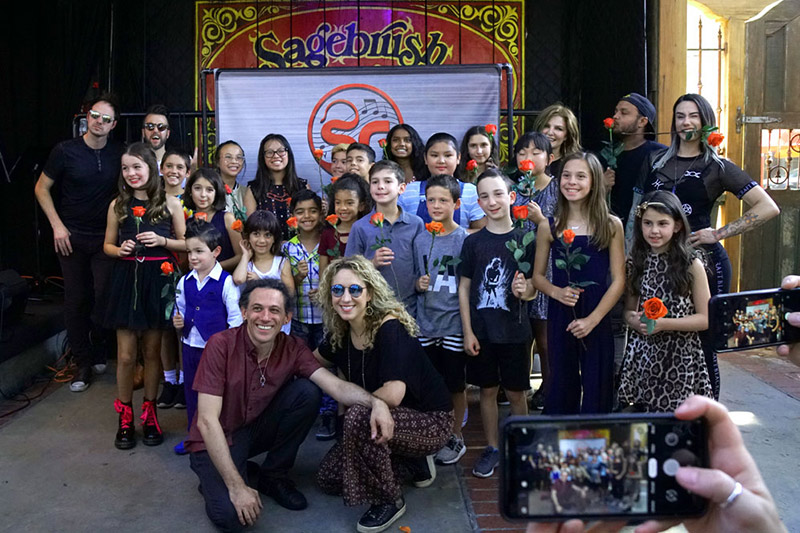 To ensure the safety and convenience of our students and their families, we offer both online and in-person drum lessons in Reseda, and the online curriculum is identical to our in-person instruction.
Discover more about our music teachers 
Live Drumming Performances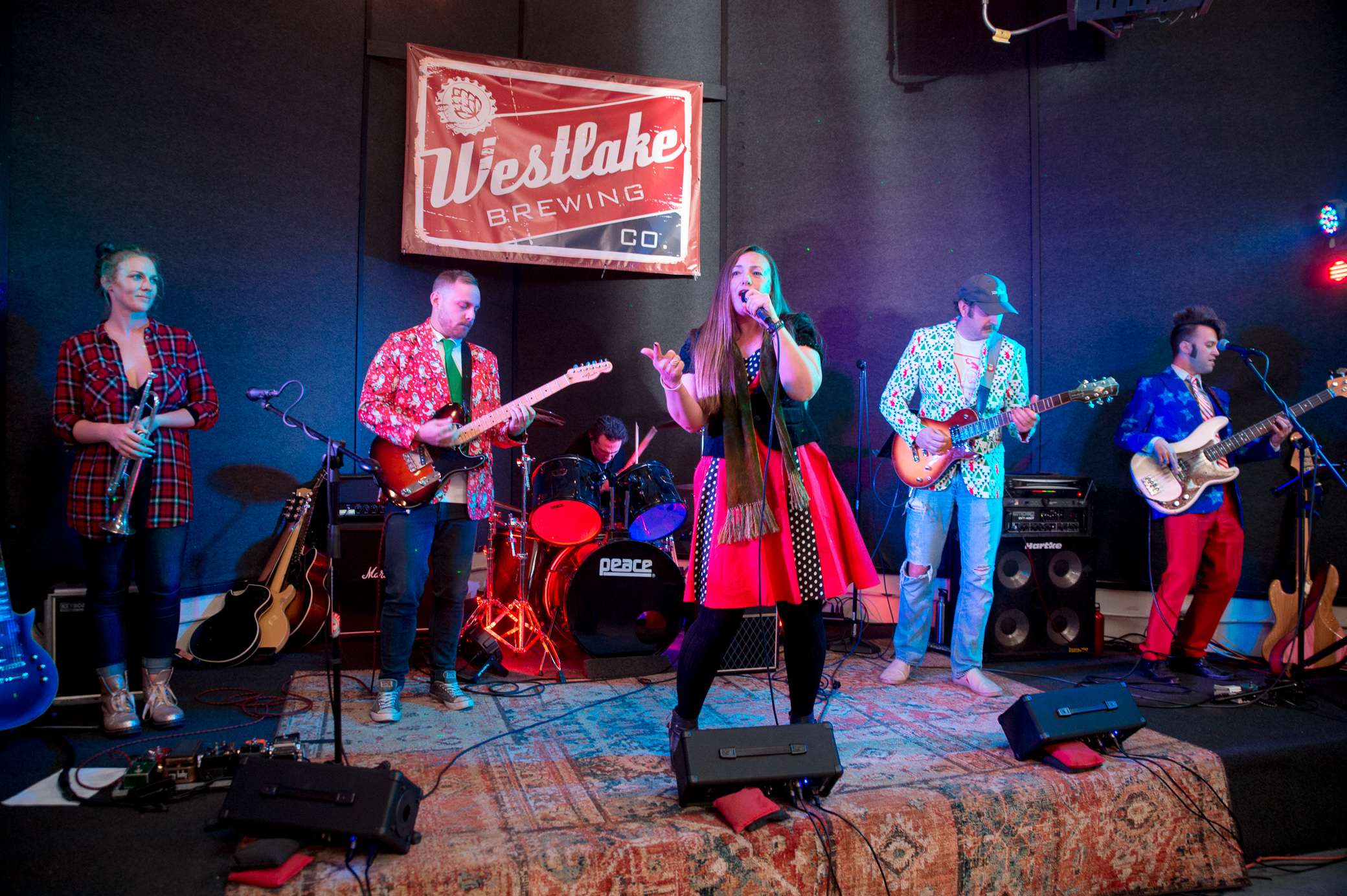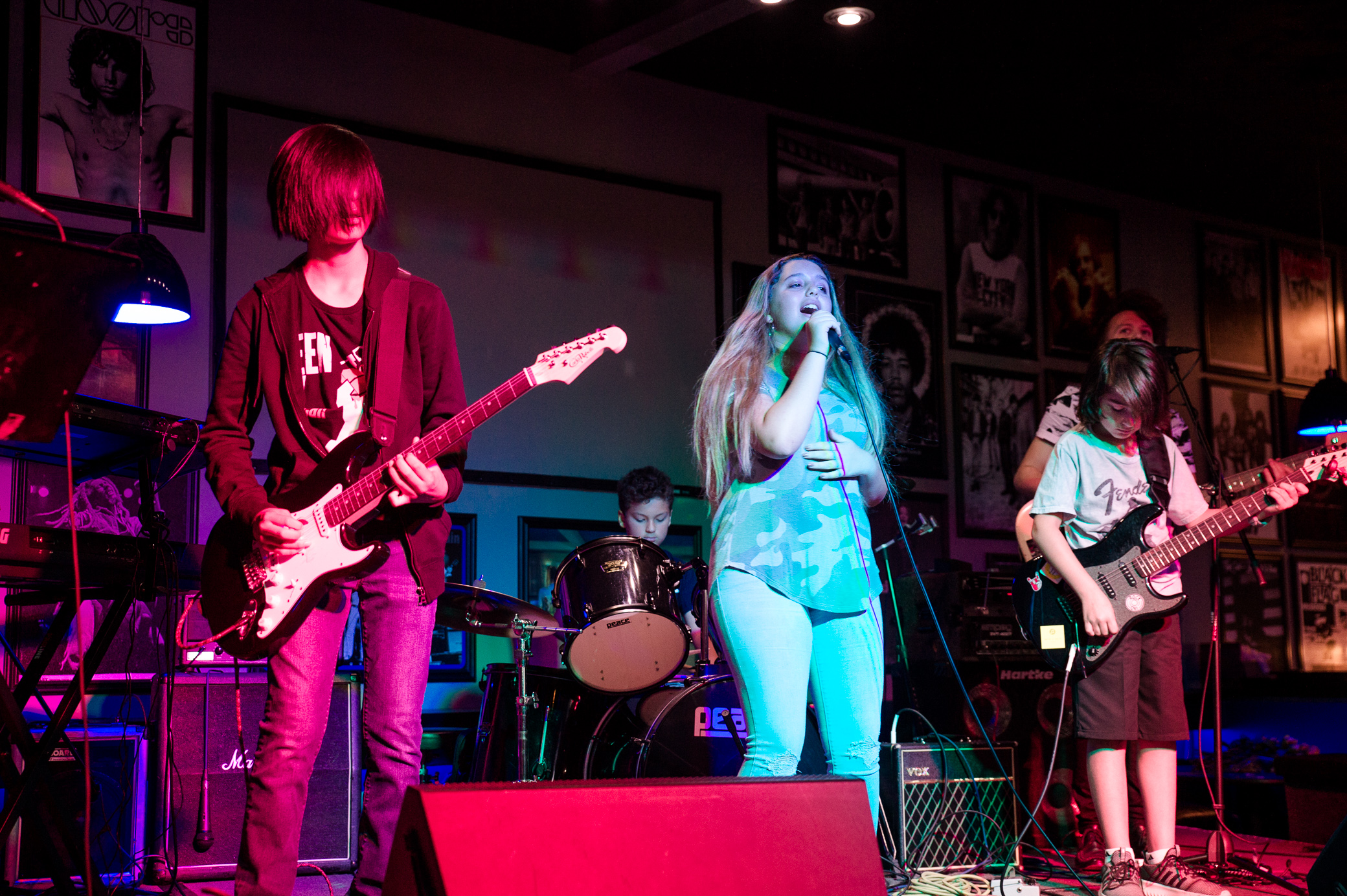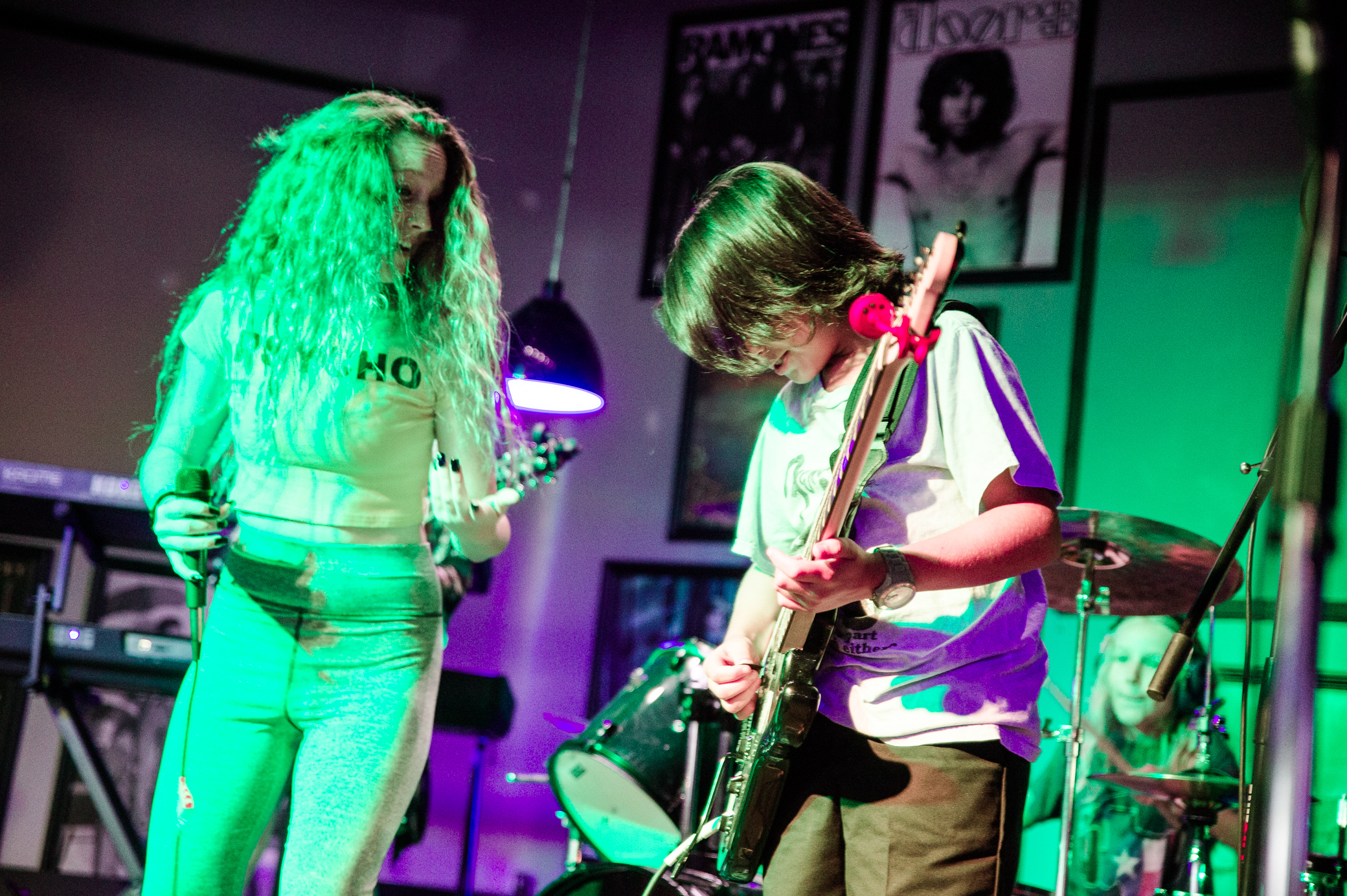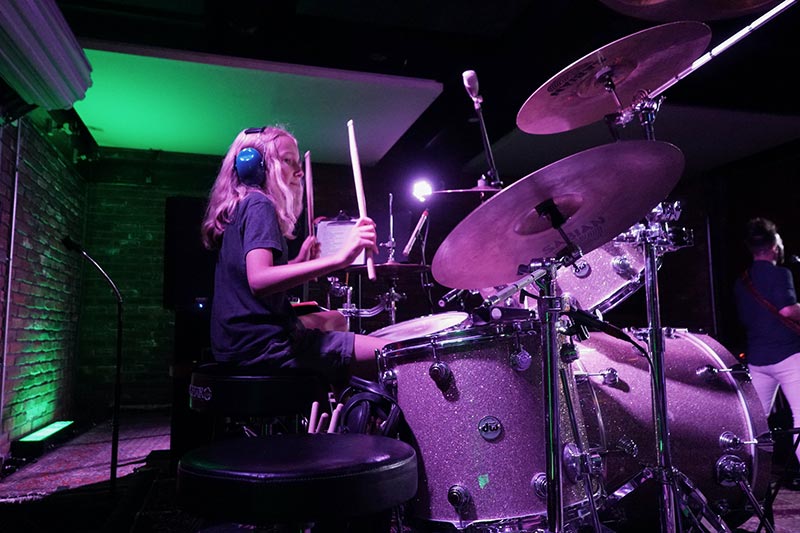 Can young children, such as four-year-olds, take drum lessons at Soundcheck?
At our music school, we hold the belief that children of all ages should have the opportunity to learn music! Although we suggest a minimum age of 7 to start drum lessons, we are always open to assessing a young child's readiness to learn.
If you believe your child is interested in drumming, or you would like to introduce them to music at an early age, don't hesitate to get in touch with us for more information. We provide discounted trial lessons, which allow you to observe your child with as many instruments and teachers as you prefer, to help you determine if they are ready to begin playing.
Soundcheck Music School provides drums, or do students need to bring their own?
Although having your own drum set is ideal, we can provide one for use during lessons if required. Nevertheless, it's crucial to keep in mind that without consistent at-home practice on a personal drum set, progress may be slow. We would be delighted to discuss our instrument starter packages with you to help you obtain your own set when taking drum lessons in Reseda. Please give us a call!
Drums: How Long Does It Take to Get Good?
The answer to this question is subjective and depends on each individual's circumstances. Various factors such as practice time, natural aptitude, and dedication to maintaining a consistent practice routine influence improvement. However, progress typically corresponds to the amount of time spent practicing, but too much forced practice can lead to setbacks. To form good habits, we encourage students to collaborate with their drum instructor in developing a practice schedule that suits their needs
Does SoundCheck offer private drum lessons in Reseda?
Absolutely! Our drum lessons in Reseda are all conducted one-on-one with an experienced instructor in the Reseda area, and personalized to fulfill the unique needs and aspirations of every student.
Does SoundCheck Music School offer online lessons?
We provide you with the option to choose between attending in-person classes or online lessons via Zoom. Our instructors are ready to assist you in improving your skills, comprehending essential musical concepts, collaborating with other musicians in our Live Band Program, and much more
Furthermore, we also offer the possibility of combining both in-person and online classes. If you prefer to schedule a single online or in-person lesson for any reason, we can accommodate your request when you opt for drum lessons in Reseda.
Are all drum students involved in the band program or live performance program?
No, a student must reach a specific level of drumming proficiency to participate in live performances or bands. However, we encourage our students to involve themselves in live performances and bands as soon as they are capable, as we believe that playing music with other musicians is one of the most effective and enjoyable ways to learn. This is a crucial component of our approach at SoundCheck Music School.