DRUM Lessons In Sherman oaks
Are you interested in learning how to play the drums in Sherman Oaks? Our drum lessons in Sherman Oaks cater to students of all ages and skill levels, from beginners to advanced players. Our experienced drum teacher will work with you to build a solid foundation of techniques and help you develop your own unique drumming style. Whether you want to play in a band, improve your drumming skills, or simply learn for fun, our personalized drum lessons are the perfect solution.
Beginner Drum Lessons In Sherman Oaks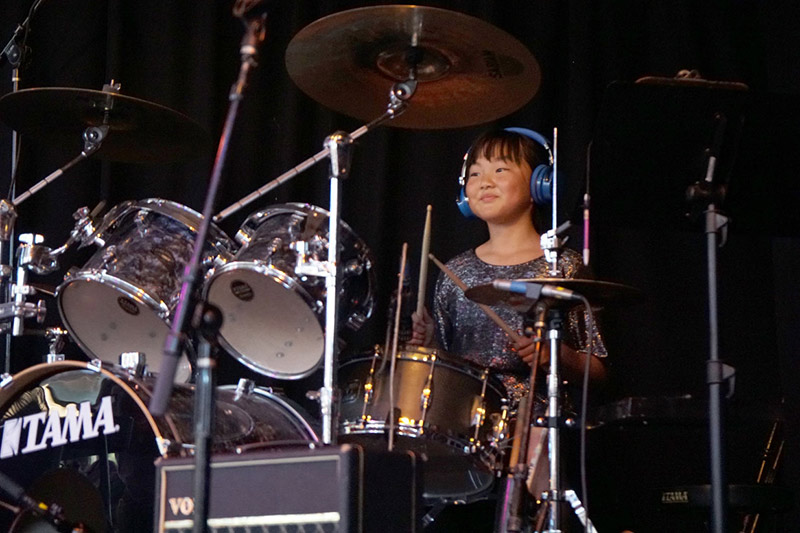 At SoundCheck Music School we offer a unique approach to beginner drum lessons that don't require any previous experience. In the first lesson, students will be guided to sit behind the drum set and learn the basics of drumming, including foundational skills, playing solos or fills for any song they want.
Our drum lessons in Sherman Oaks teaches students the essentials of drumming such as proper form, holding the drumsticks, sitting position, using a metronome, reading drum notation, different drumming styles, techniques, and beyond!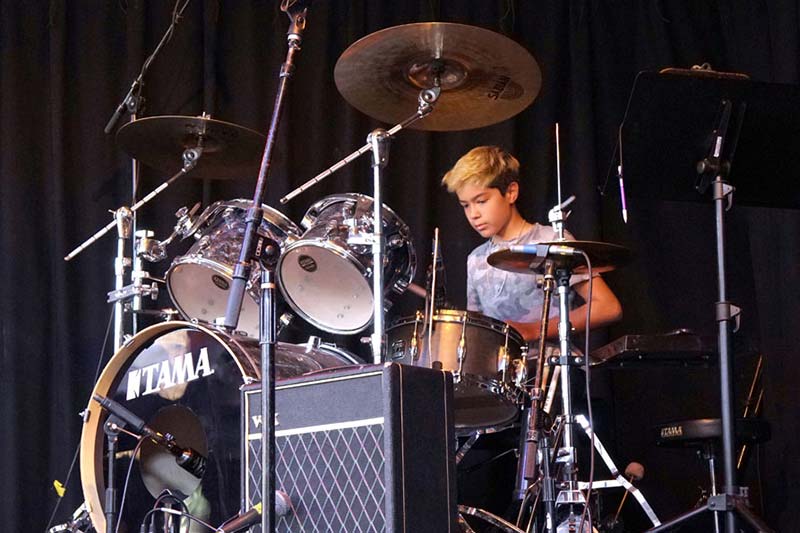 Drum Instruction for Advanced Players
For our experienced drummers,, we offer advanced drumming training that covers music theory, technique, improvisation, music reading, and composition. However, we personalize our teaching approach to cater to the individual needs of each student.
Our instructors are not only experienced musicians but also trained in studio recording. They work with students at suitable pace to help them accomplish their goals. Our program stands out because students get to master their instrument by playing their favorite songs from their preferred artists.
All students regardless of their skill level, are invited to participate in our band program and perform live in front of an audience. We highly encourage students at this level to join our band program and play music with their peers on stage. Click here for more information.
In Person & Online Drum Lessons in Sherman Oaks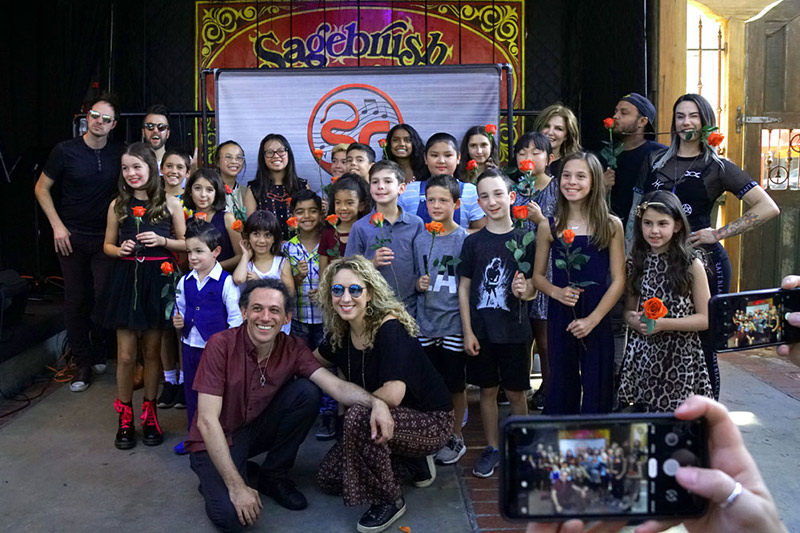 To prioritize the well-being and safety of our students and their families, we offer both in-person and online drum lessons. Our online classes follow the same curriculum as our in-person lessons. Take a look at our music teachers and sign up today!
Live Drumming Performances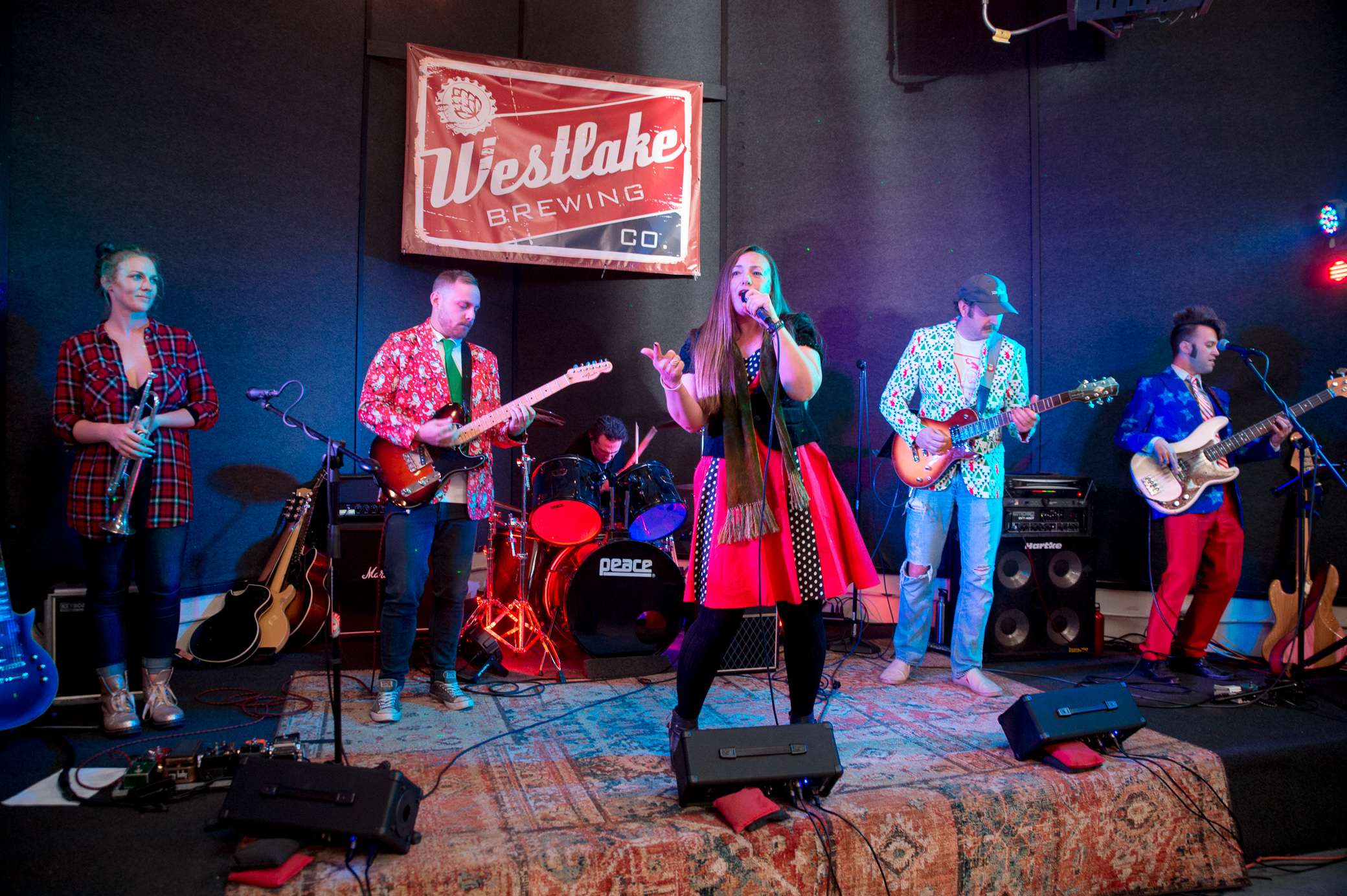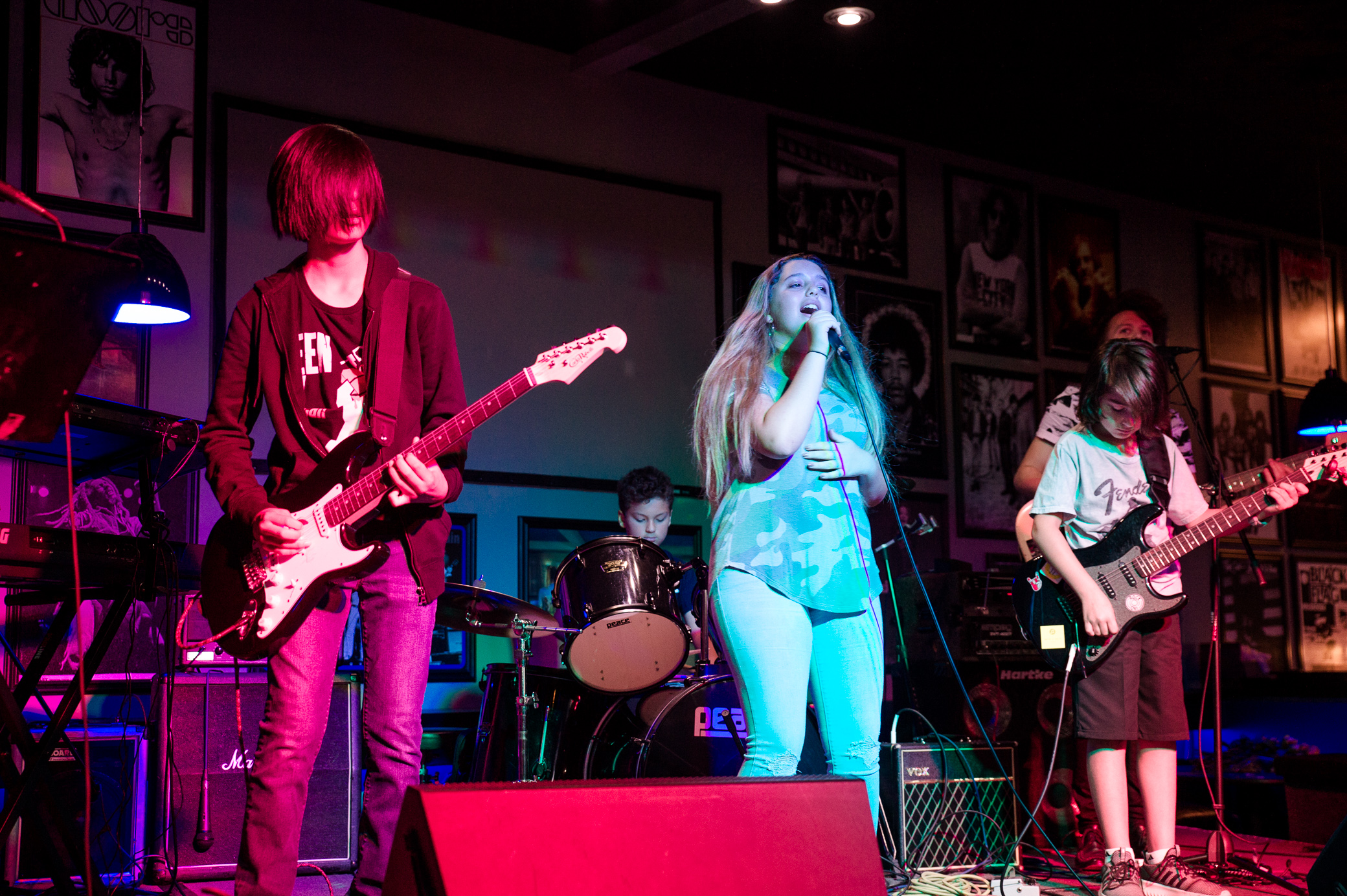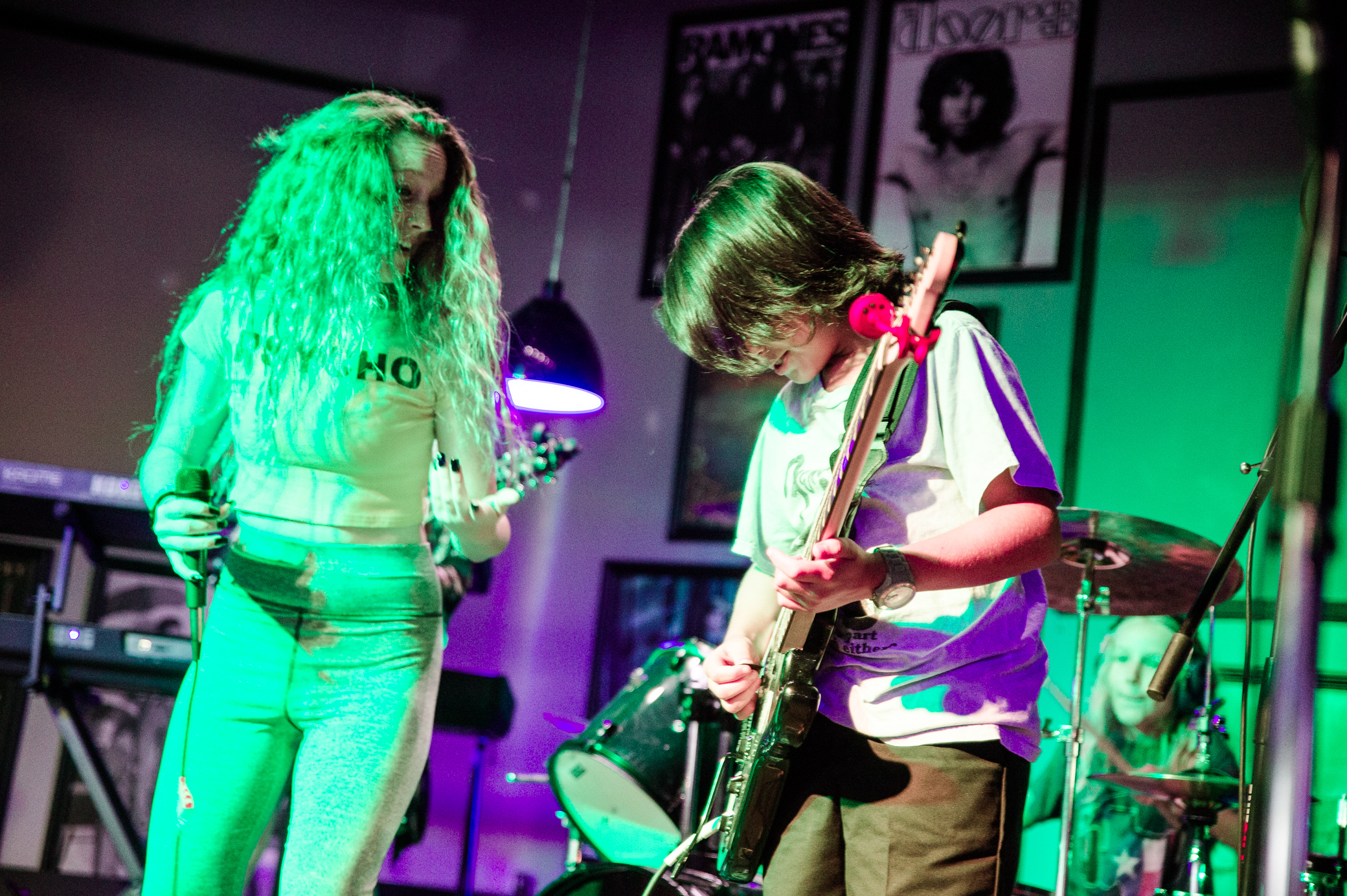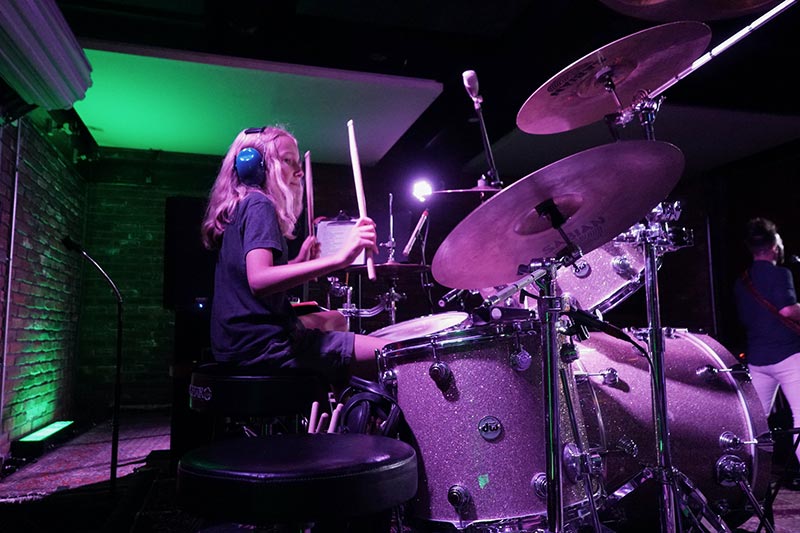 Are SoundCheck lessons suitable for young children like four-year-olds?
We believe that everyone should have the opportunity to learn music, regardless of their age. Although we usually recommend starting drum lessons at age 7 or older, we are always open to discussing your child's readiness and helping you make an informed decision before enrolling them in our program.
If you're considering drum lessons for your young child, feel free to contact us to learn about your options. We even provide discounted trial lessons to allow your child to try drumming and determine if they're ready to begin. With our trial lessons, you can get a 50% discount on as many teachers and instruments as you want your child to try, with no obligations.
Is it necessary for you to have your own drum kit or does SoundCheck Music School provide the drums?
While it's preferable to have your own drum set, we do provide drums for use during lessons if needed. It's important to keep in mind that progress may be restricted without regular practice at home. We are pleased to discuss instrument starter packages with you, so don't hesitate to contact us!
How long does it take to become proficient in drumming?
The speed of progress in drumming education may differ and is determined by factors such as practice time, natural talent, and the effectiveness of practice sessions. A consistent and concentrated practice routine is necessary for advancement, but excessive pressure can be counterproductive. At SoundCheck Music School, we believe that individualized guidance from a seasoned drum instructor is the most effective approach to foster progress and guarantee a fruitful drumming experience. Our instructors collaborate with each student to create a practice schedule tailored to their unique needs and aspirations.
Are SoundCheck's drum lessons in Sherman Oaks private?
Absolutely! Each lesson we provide is individualized and customized with a skilled drum instructor in the Sherman Oaks region. We adjust every session to meet the particular needs and ambitions of the student when they choose to take drum lessons in Sherman Oaks.
Does SoundCheck Music School Offer online drum classes
At SoundCheck Music School, you have the option to choose between attending in-person classes or online lessons via Zoom. Our seasoned instructors are prepared to assist you in improving your current skills, mastering essential musical concepts, collaborating with other musicians in our Live Band Program, and much more.
Moreover, if you prefer a mix of both, we can accommodate your needs! We can effortlessly arrange a blend of online and in-person lessons to suit your schedule.
Do all students participate in in the live band and performance program?
At SoundCheck Music School, we have a specific drumming skill level requirement for students before participating in live performances or joining bands. Nevertheless, we aim to involve our students in live performances and bands as soon as they are capable. We believe that playing music with other musicians is an invaluable learning experience that should not be missed when you choose drum lessons in Sherman Oaks