DRUM Lessons In West Hills
Are you interested in discovering the art of playing drums? Our drum lessons in West Hills are designed to accommodate students of all ages and skill levels. You'll receive personalized teaching to establish a solid foundation of techniques and if you choose, advanced musical theory. Whether your aspirations involve performing in a band, refining your skills, or simply finding joy in music, our tailored drum lessons in West Hills provide the ideal platform.
Beginner Drum Lessons In West Hills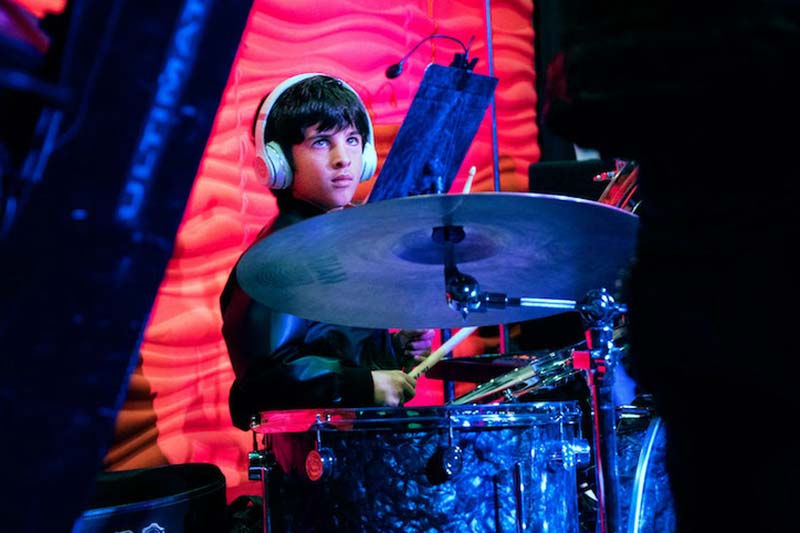 At SoundCheck Music School, we offer an innovative method for drummers looking to embark on their musical journey without any prior experience. From the very first lesson, students will be introduced to the world of drumming by taking a seat behind the drum set. They will learn the fundamentals of drumming, core skills, metronome usage, performing solos, and seamlessly filling in beats for their favorite tunes.
Additionally, students will learn to read drum notation, explore various drumming styles, and acquire advanced techniques that expand their musical horizons and capabilities.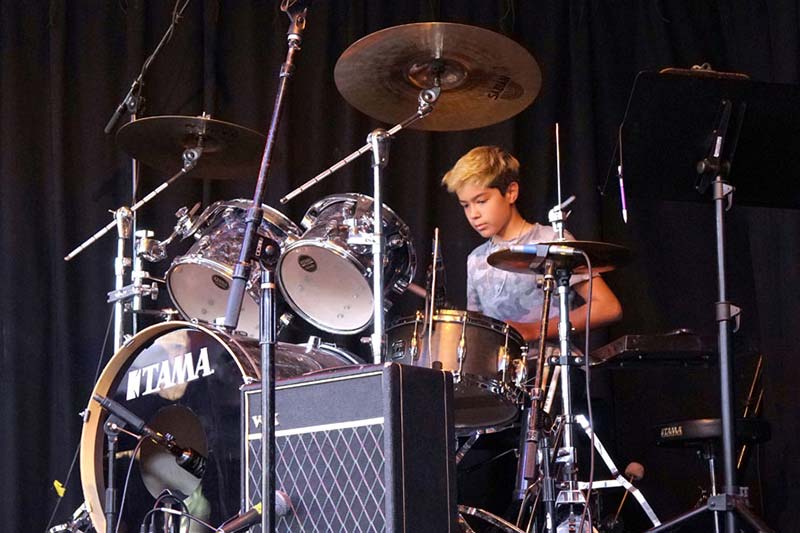 Classes for Advanced Drummers
At SoundCheck Music School, we provide advanced drumming training for our seasoned drummers, including a wide range of musical elements such as music theory, technique, improvisation, music reading, and composition. 
What sets our instructors apart is not only their extensive musical experience but also their expertise in studio recording. They collaborate closely with students, ensuring they progress at a suitable pace while helping them achieve their personal goals. Our program distinguishes itself by allowing students to master their instrument through the process of playing their favorite songs by their beloved artists.
Furthermore, we extend an open invitation to all students to participate in our band program, providing them with the opportunity to perform live in front of a live audience. We strongly encourage students at this level to take advantage of our band program and experience making music alongside their peers on stage. Click here to discover more!
Online & In-Person Drum Lessons in West Hills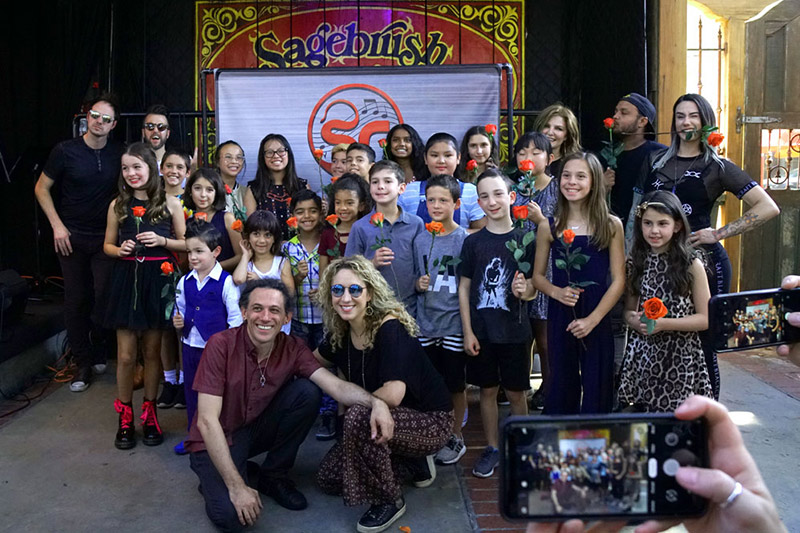 At SoundCheck Music School, we prioritize safety and offer both in-person and online drum lessons. Our online classes follow the same curriculum. Explore our music teachers and enroll today!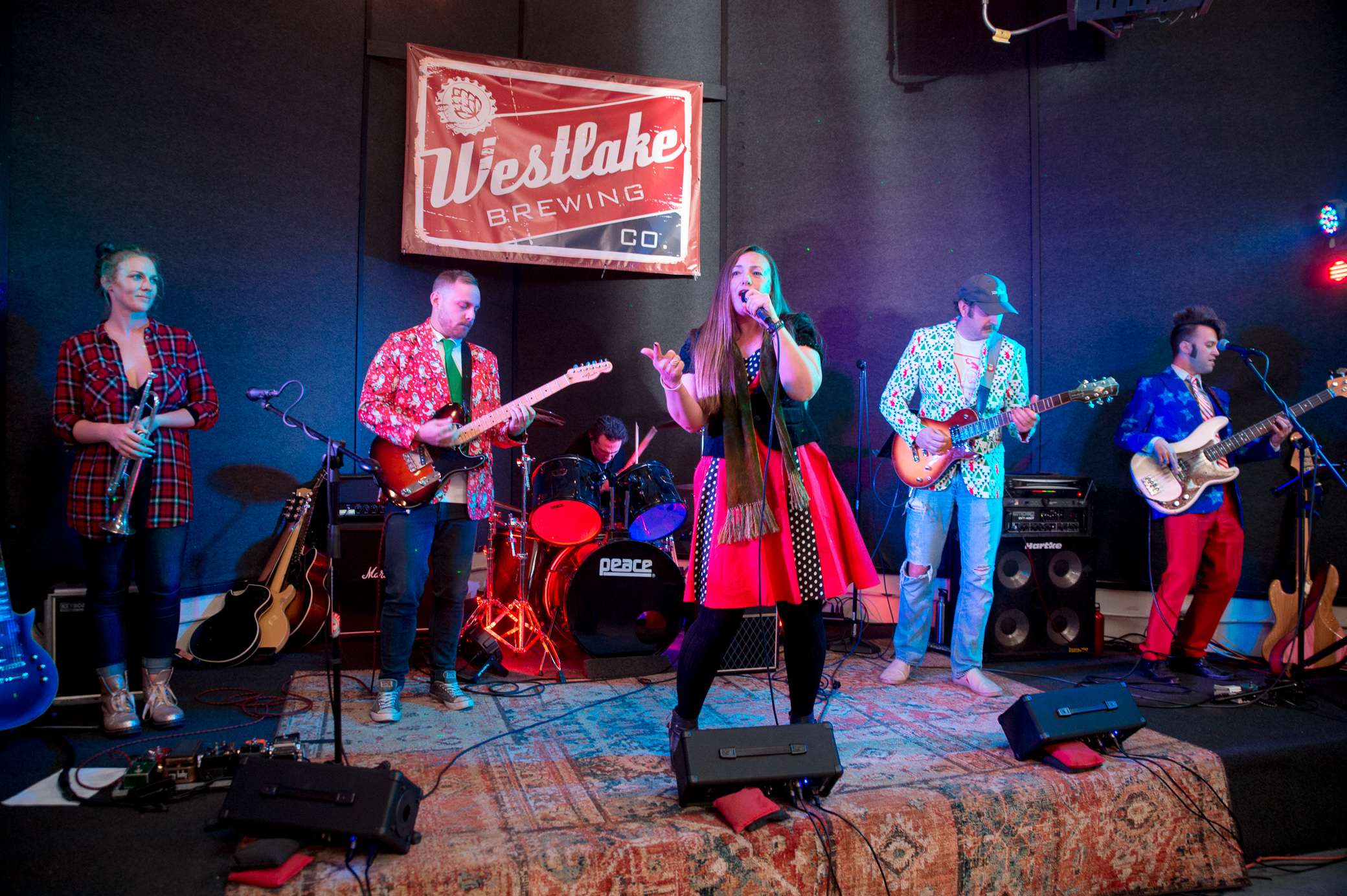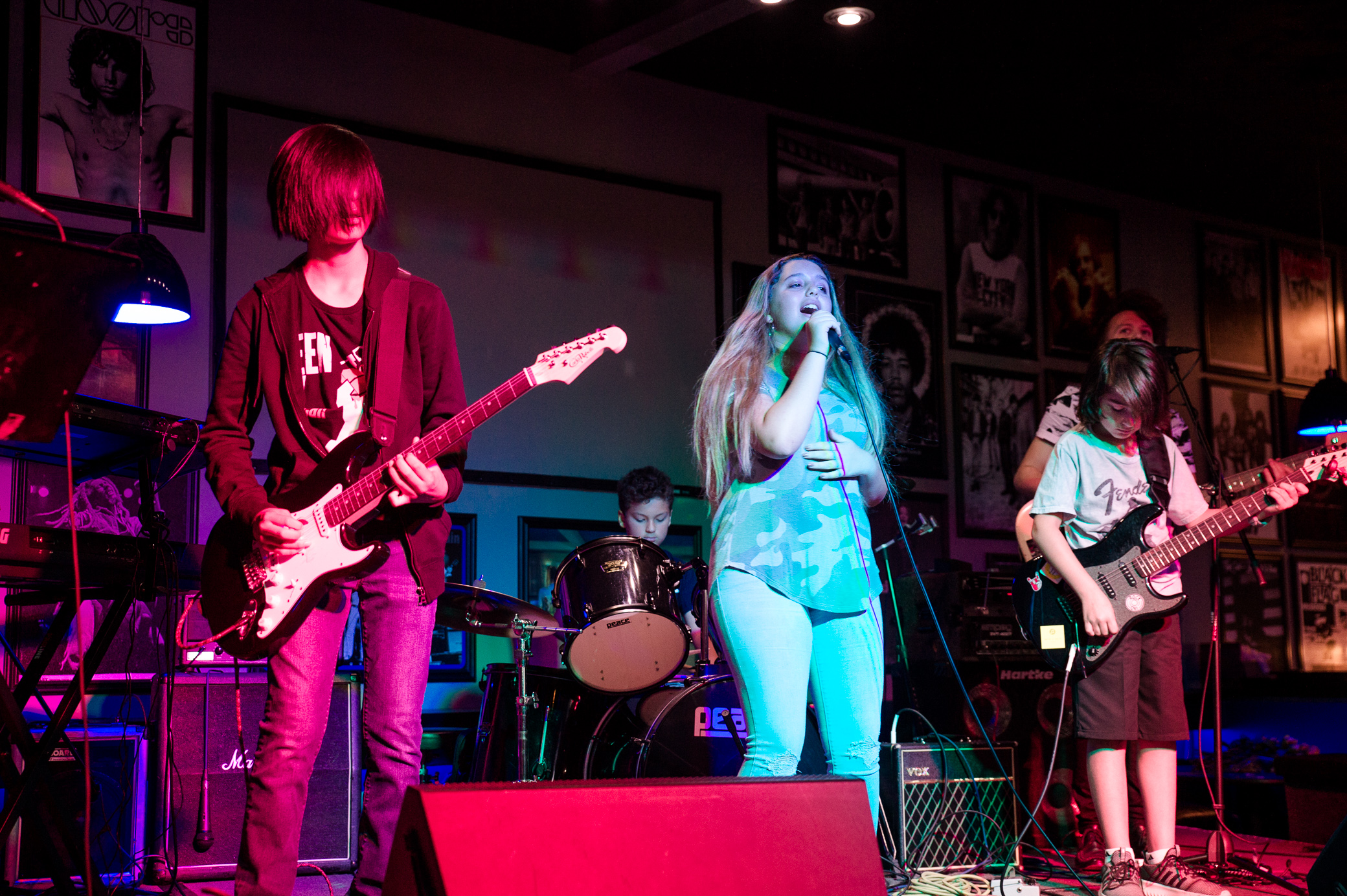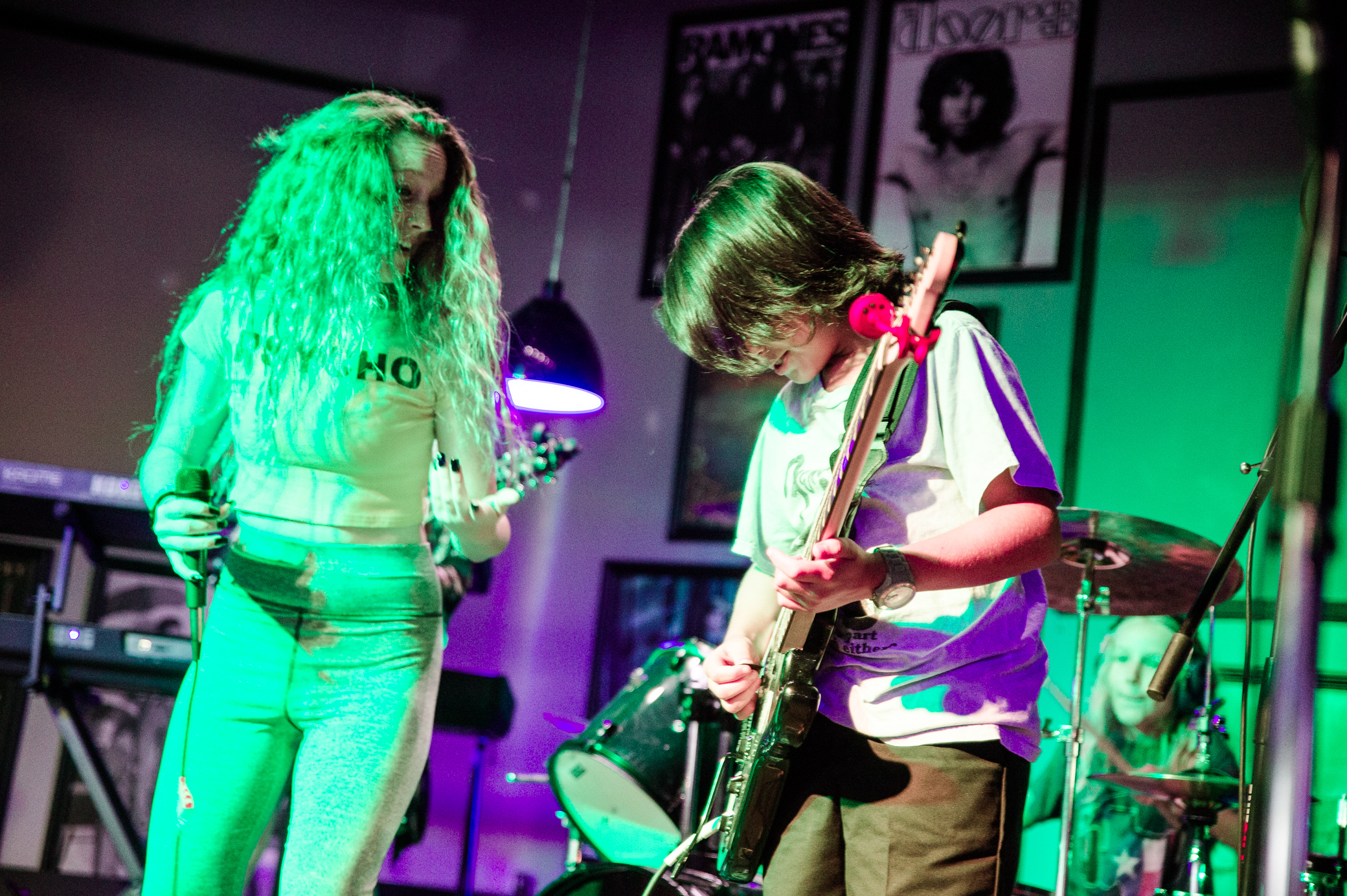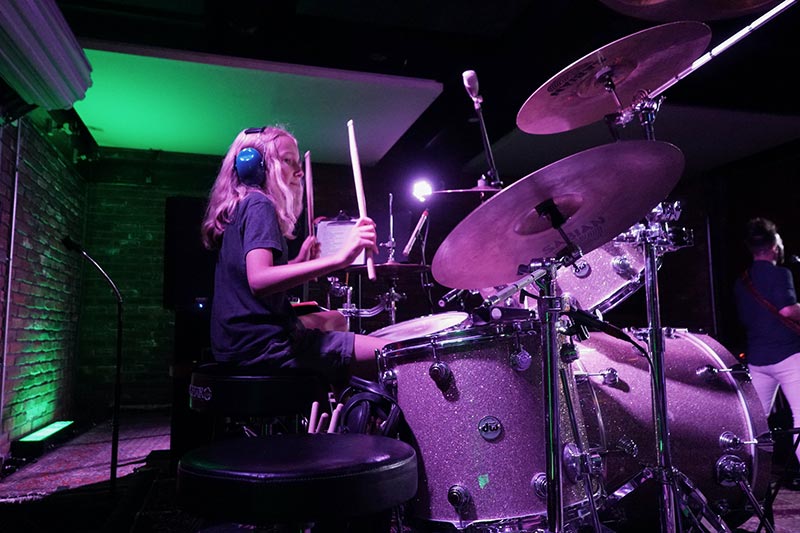 Can four-year-old children participate in SoundCheck's drum lessons?
At SoundCheck Music School, we firmly believe in making music education accessible to individuals of all ages, regardless of their stage in life. While our suggested starting age for drum lessons is typically 7 years or older, we understand that this is case by case. We are more than happy to discuss your young child's readiness and assist you in making an informed decision before beginning our program.
If you are unsure about drum lessons for your young child, we invite you to contact us to explore the range of options available. To help your child gauge their interest and readiness, we offer discounted trial lessons. These trial lessons allow your child to experience the joy of drumming while determining if they are prepared to start their musical journey. With our trial lessons, you receive a 50% discount on multiple teachers and instruments, providing your child with plenty of options without commitments.
Do I need to bring my own drum kit, or does SoundCheck Music School provide the drums?
While having your own drum set is ideal, we do offer drums for use during lessons if necessary. It's worth noting that consistent practice at home is essential for making progress. We are more than happy to discuss instrument starter packages with you, so please feel free to reach out to us for further information.
What is the typical timeframe for becoming proficient in drumming?
The timeframe for achieving proficiency in drumming can vary depending on factors such as practice time, inherent talent, and the effectiveness of practice sessions. Consistency and focused practice are key to progress, while excessive pressure can hinder growth. At SoundCheck Music School, we emphasize the importance of personalized instruction from experienced drum teachers to ensure a fruitful drumming journey. Our instructors work closely with each student, creating a customized practice schedule that aligns with their individual goals and aspirations.
Are SoundCheck's drum lessons in West Hills conducted privately?
Indeed! At SoundCheck Music School, we offer private drum lessons in the West Hills area. Each lesson is tailored and personalized with a proficient drum instructor who caters to the specific goals and aspirations of the student. When you opt for drum lessons in West Hills, you can expect a customized learning experience that is designed to meet your individual needs.
Does SoundCheck Music School provide online drum courses?
At SoundCheck Music School, we offer the choice of attending in-person classes or online drum lessons via Zoom. Our experienced instructors are here to help you improve your skills, master musical concepts, and participate in our Live Band Program. If you prefer a mix of both, we can arrange a blend of online and in-person lessons to accommodate your schedule.
Is participation in the live band and performance program mandatory for all students?
While participating in live performances and joining bands at SoundCheck Music School is not mandatory for all students, we do have specific drumming skill level requirements in place. However, we strive to involve our students in these opportunities as soon as they demonstrate the necessary proficiency. We strongly believe that playing music with other musicians is a valuable learning experience that should not be overlooked when taking drum lessons in West Hills.