DRUM Lessons In Winnetka
Are you ready to explore the world of drumming? At SoundCheck Music School, we have specialized drum lessons in Winnetka designed to meet the needs of all ages and skill levels, from complete beginners to experienced musicians. Whether you aspire to play in a band, enhance your drumming skills, or simply derive pure joy from learning, our personalized drum lessons provide the ideal chance to achieve your goals.
Drum Lessons For Beginners In Winnetka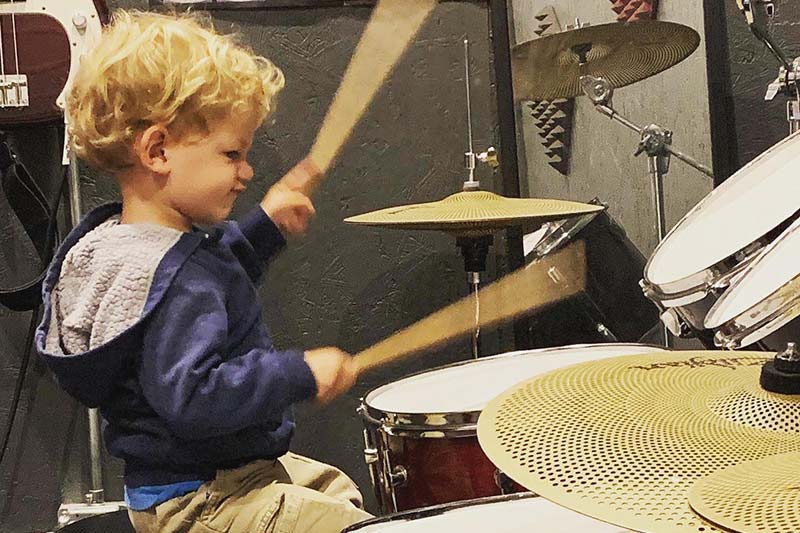 At SoundCheck Music School in Winnetka, we take pride in our unique beginner drum lessons, specifically designed for individuals with no prior experience. From the very first lesson, students will get hands-on experience by sitting behind a drum set and immersing themselves in the fundamentals of drumming.
Our drum lessons in Winnetka go beyond the basics. We focus on providing students with professional instruction, covering essential materials such as proper form, drumstick grip, sitting position, utilizing metronomes, reading drum notation, exploring different drumming styles, various techniques, and much more. Our goal is to equip students with a solid foundation and a well-rounded skill set to thrive as drummers.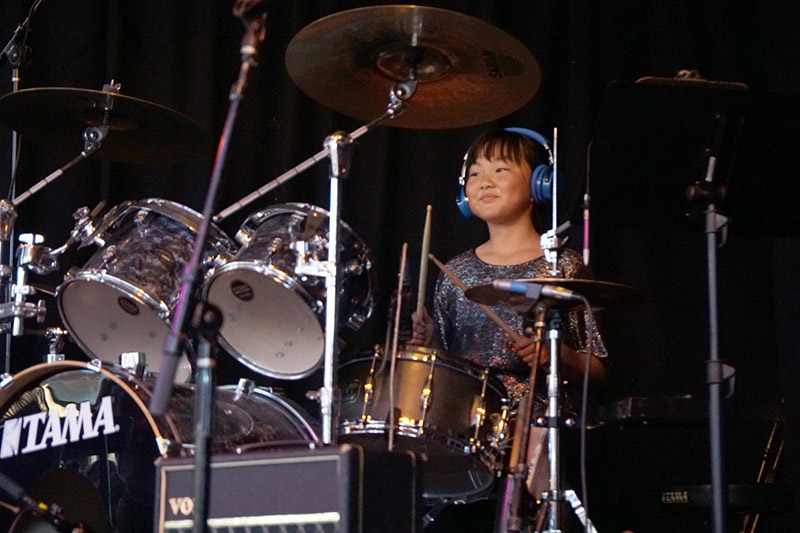 Drum Classes for Advanced Players
At SoundCheck Music School ,we offer advanced drumming training exclusively designed for experienced players. Our program covers a wide range of skills, including music theory, technique, improvisation, music reading, and composition. However, we recognize the significance of personalized instruction, and thus we tailor our teaching approach to cater to the specific needs of each individual student.
What sets our instructors apart is not only their extensive musical experience but also their expertise in studio recording. They collaborate with students at a pace that suits their learning style, guiding them towards achieving their personal goals. Our program stands out by enabling students to truly master their instrument through the performance of their favorite songs by the artists they admire.
We extend a warm invitation to all students to participate in our exciting band program, where they can experience the thrill of performing in front of a live audience. We strongly encourage students at this stage to join our band program, providing them with an opportunity for musical collaboration with their peers on stage.
Click here to learn more.
Online Drum & In-Person Drum Lessons in Winnetka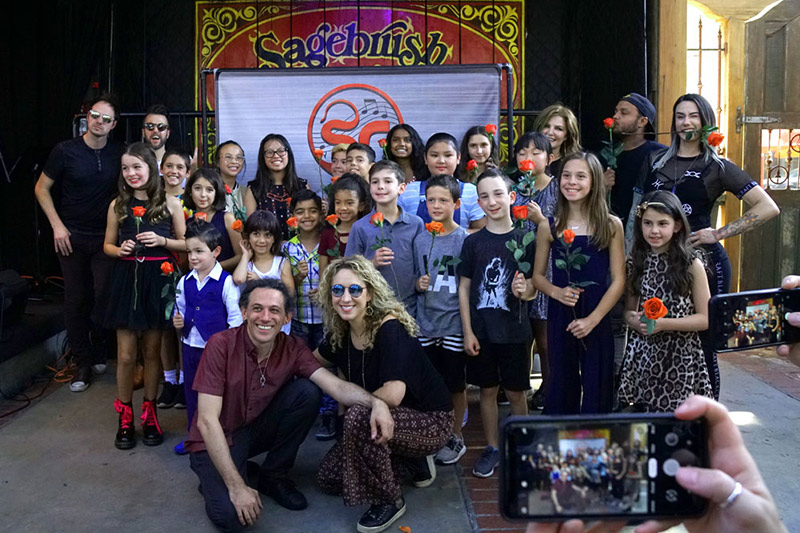 At SoundCheck Music School in Winnetka, we offer both in-person and online drum lessons for the safety and convenience of our students and their families. Explore our music teachers and start your enrollment process!
Live Drumming Performances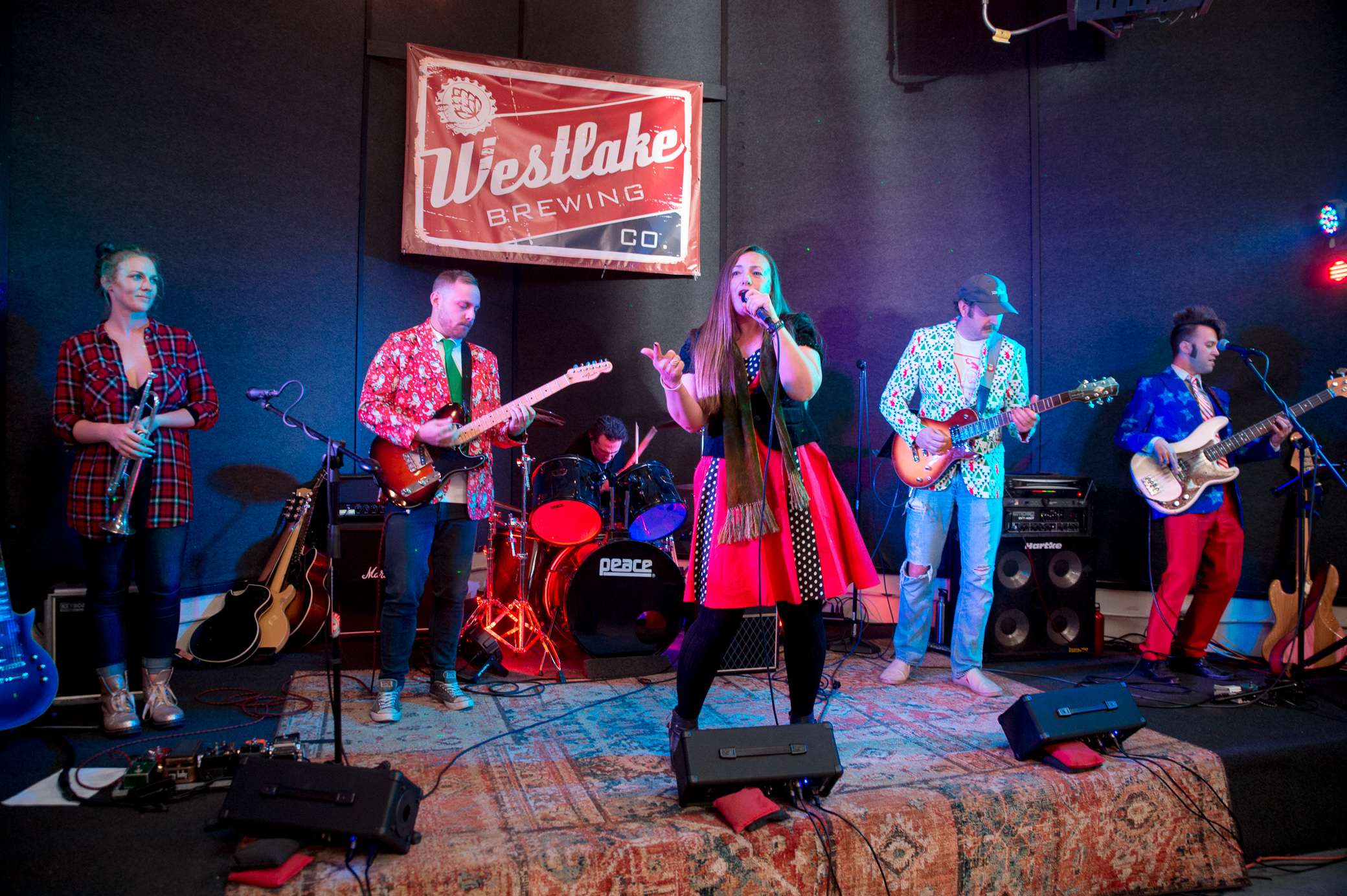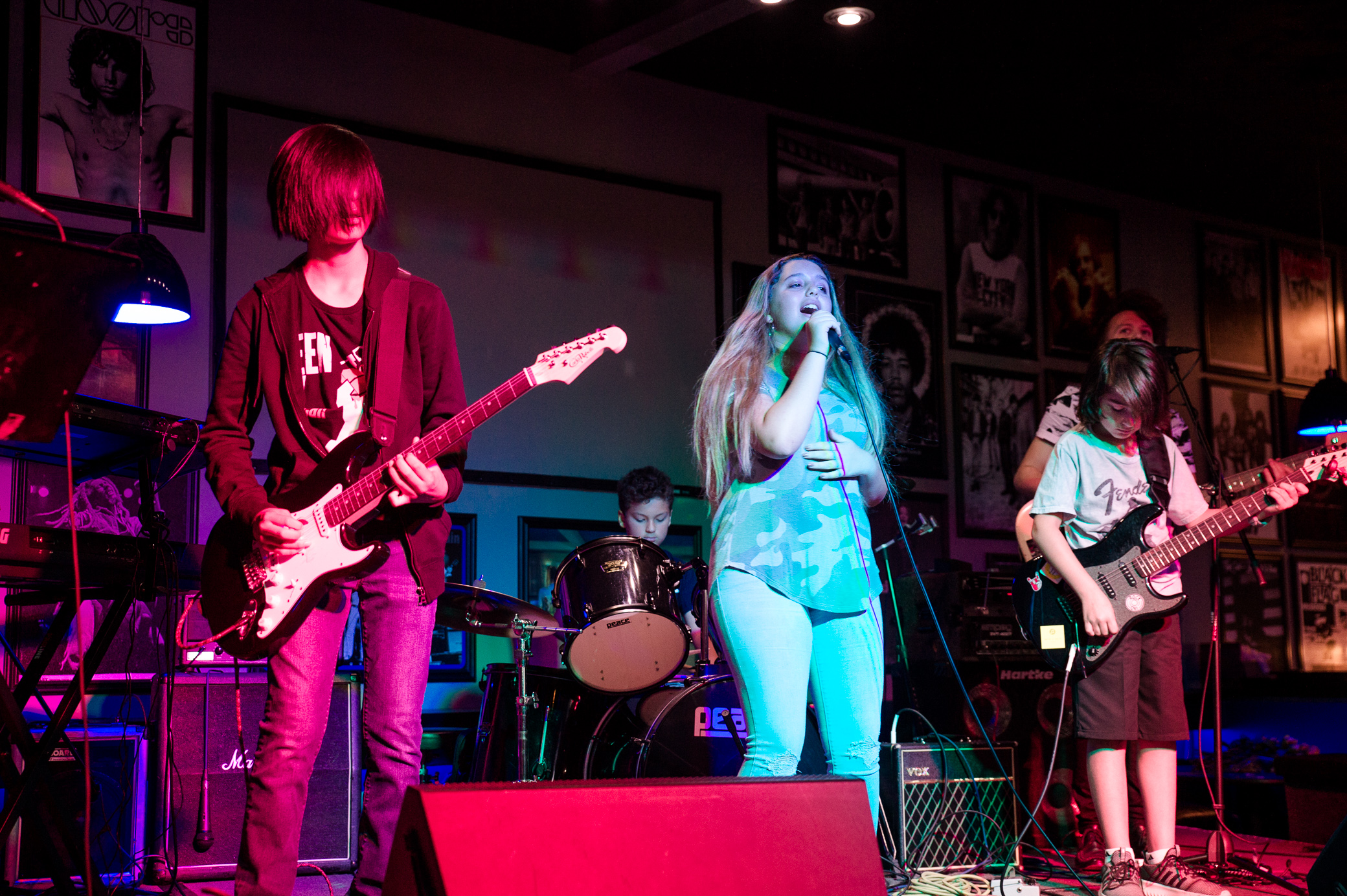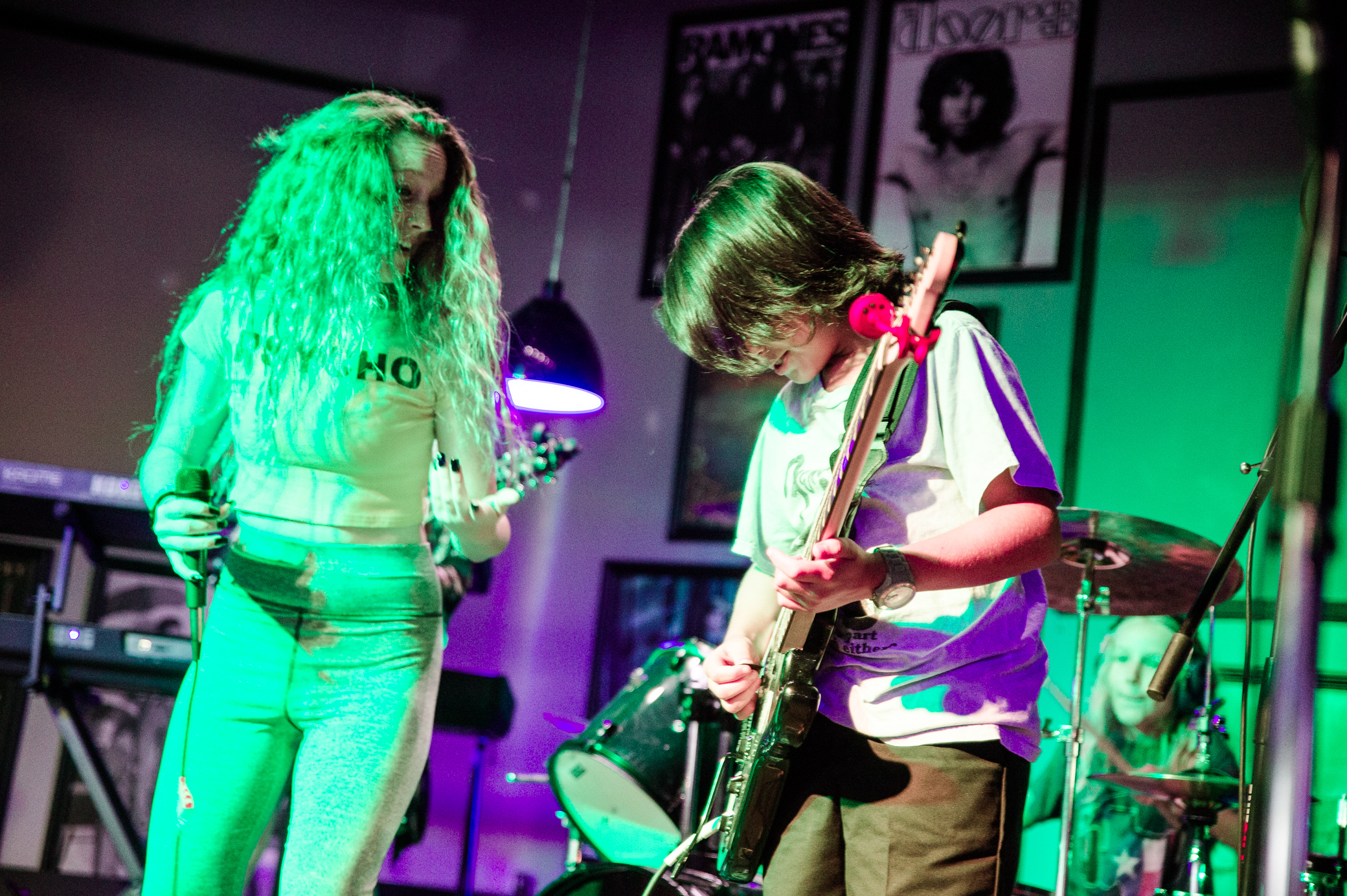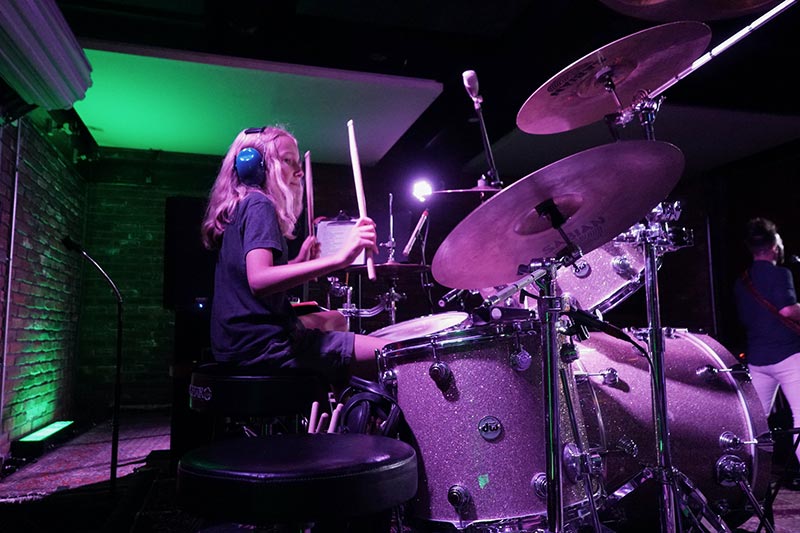 Do SoundCheck lessons cater to young children, including four-year-olds?
We understand that you may have concerns about enrolling young children, such as four-year-olds, in drum lessons. While our recommended starting age for drum lessons is typically 7 years and older, we recognize that each child is unique. We are open to discussing your child's readiness and finding the best approach for their musical journey. Feel free to contact us to explore the options available and determine if drum lessons at SoundCheck Music School are suitable for your young child.
To assist you in the decision-making process, we offer discounted trial lessons. This allows your child to experience drumming firsthand and assess their readiness. With our trial lessons, you can take advantage of a 50% discount on as many teachers and instruments as you want, without any obligations attached.
Are drums provided by SoundCheck Music School for the lessons, or do you need to have your own set?
While it is recommended to have your own drum set, we understand that not everyone may have one. At SoundCheck Music School, we do offer drums for use during lessons if needed. However, it's important to note that consistent practice at home is crucial for optimal progress. If you're interested, we would be delighted to discuss instrument starter packages with you. Please don't hesitate to contact us for further information!
What is the typical timeframe to become proficient in drumming?
The timeframe to become skilled in drumming can vary and is influenced by factors such as practice time, natural ability, and the effectiveness of practice sessions. Consistency and focused practice are essential for progress. At SoundCheck Music School, we prioritize personalized instruction from experienced drum instructors to foster growth and create a fulfilling drumming journey. Our instructors collaborate closely with each student to establish a practice schedule tailored to their unique needs and goals.
Does SoundCheck's drum lessons in Winnetka provide private instruction?
Absolutely! At SoundCheck Music School, our drum lessons in Winnetka are designed to be individualized and customized, offering personalized instruction from our experienced drum instructors. We understand that every student is unique, which is why we adapt each session to cater to their specific needs and goals. With our tailored learning approach, students can enjoy a truly personalized drumming experience.
Does SoundCheck offer online drum instruction?
At SoundCheck Music School, we understand that everyone has different preferences and needs when it comes to drum lessons. That's why we offer the flexibility to choose between in-person classes or online drum lessons conducted via Zoom. Our experienced instructors are dedicated to helping you enhance your skills, master important musical concepts, and even participate in our exciting Live Band Program with fellow musicians.
If you prefer a combination of both formats, we are more than happy to accommodate your specific preferences. We can work together to create a customized schedule that incorporates a mix of online and in-person lessons, ensuring it fits your availability and meets your individual requirements.
Is it mandatory for all students to participate in the live band and performance program at SoundCheck Music School?
While SoundCheck Music School does have skill level prerequisites for students to participate in live performances or join bands, we are committed to involving students in these opportunities as soon as they are ready. We strongly believe that playing music with fellow musicians offers a valuable learning experience that should not be missed when choosing drum lessons in Winnetka.