DRUM Lessons In Woodland Hills
Do you dream of mastering drumming skills? At SoundCheck Music School, we offer exceptional drum lessons in Woodland Hills that cater to students of all ages and proficiency levels. Whether you aspire to join a band, enhance your drumming prowess, or simply enjoy the joy of learning, our personalized drum lessons are the ideal choice for you from beginner to advanced classes.
Beginner Drum Lessons In Woodland Hills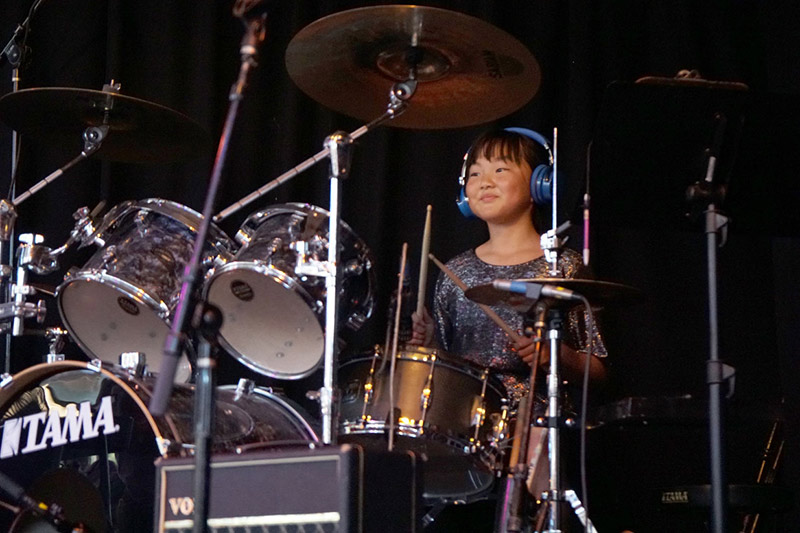 Experience beginner drum lessons like no other at SoundCheck Music School in Woodland Hills. No prior experience is needed! In your first lesson, you'll learn drumming essentials, including foundational skills, solos, and fills for any song.
Our drum lessons in Woodland Hills cover proper form, drumstick grip, sitting position, metronome usage, reading drum notation, and various styles and techniques. Whether you're a beginner or looking to enhance your skills, our comprehensive lessons have you covered.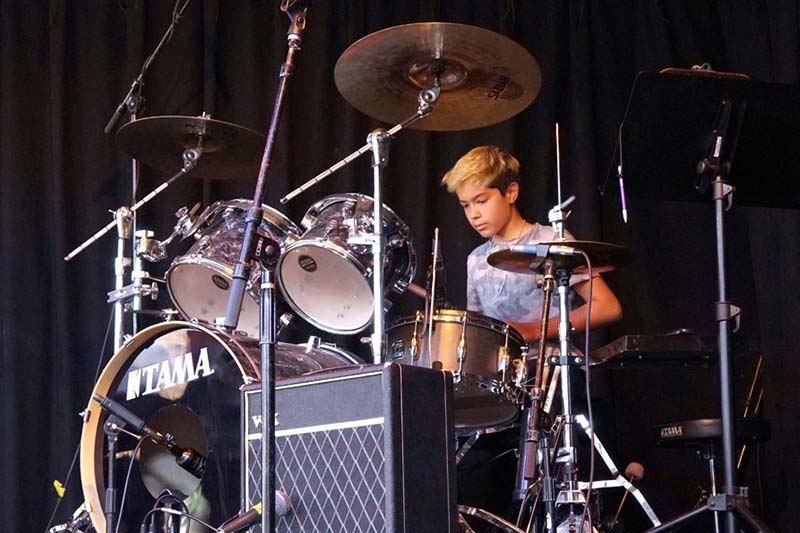 Lessons for Advanced Drummers
At SoundCheck Music School, we provide advanced drumming training for experienced musicians. Our comprehensive program encompasses music theory, technique, improvisation, music reading, and composition. What sets us apart is our personalized approach, tailoring our teaching to meet the unique needs of each student.
Our instructors are not only skilled musicians but also well-versed in studio recording. They collaborate with students at a suitable pace, ensuring they achieve their goals. What makes our program exceptional is the opportunity for students to master their instrument by playing their favorite songs from their preferred artists.
We strongly encourage students at this level to join our band program and experience the joy of performing music on stage alongside their peers.
Click here to discover more.
In-Person & Online Drum Instruction in Woodland Hills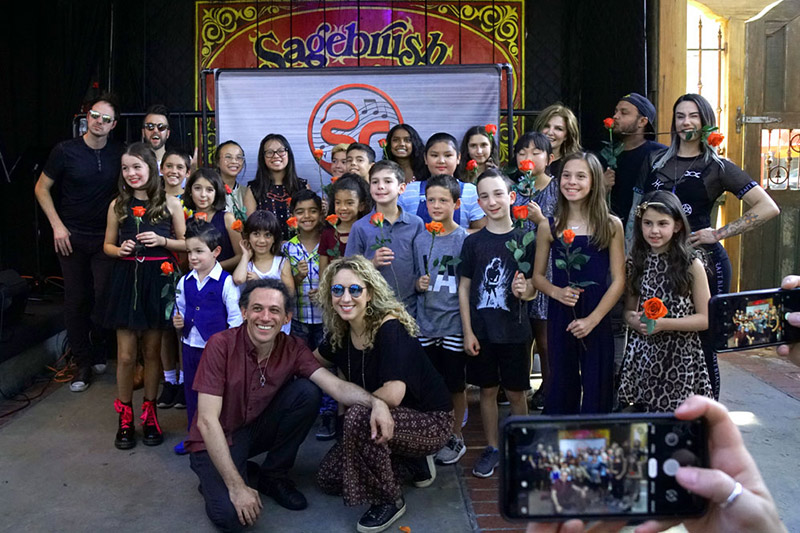 To ensure the safety and convenience of our students and their families, we provide the option of both in-person and online drum lessons. Our online classes are designed to mirror the curriculum of our in-person lessons. Feel free to explore our offerings and find the perfect fit for you. Learn more about our music teachers and sign up today!
Experience Live Performances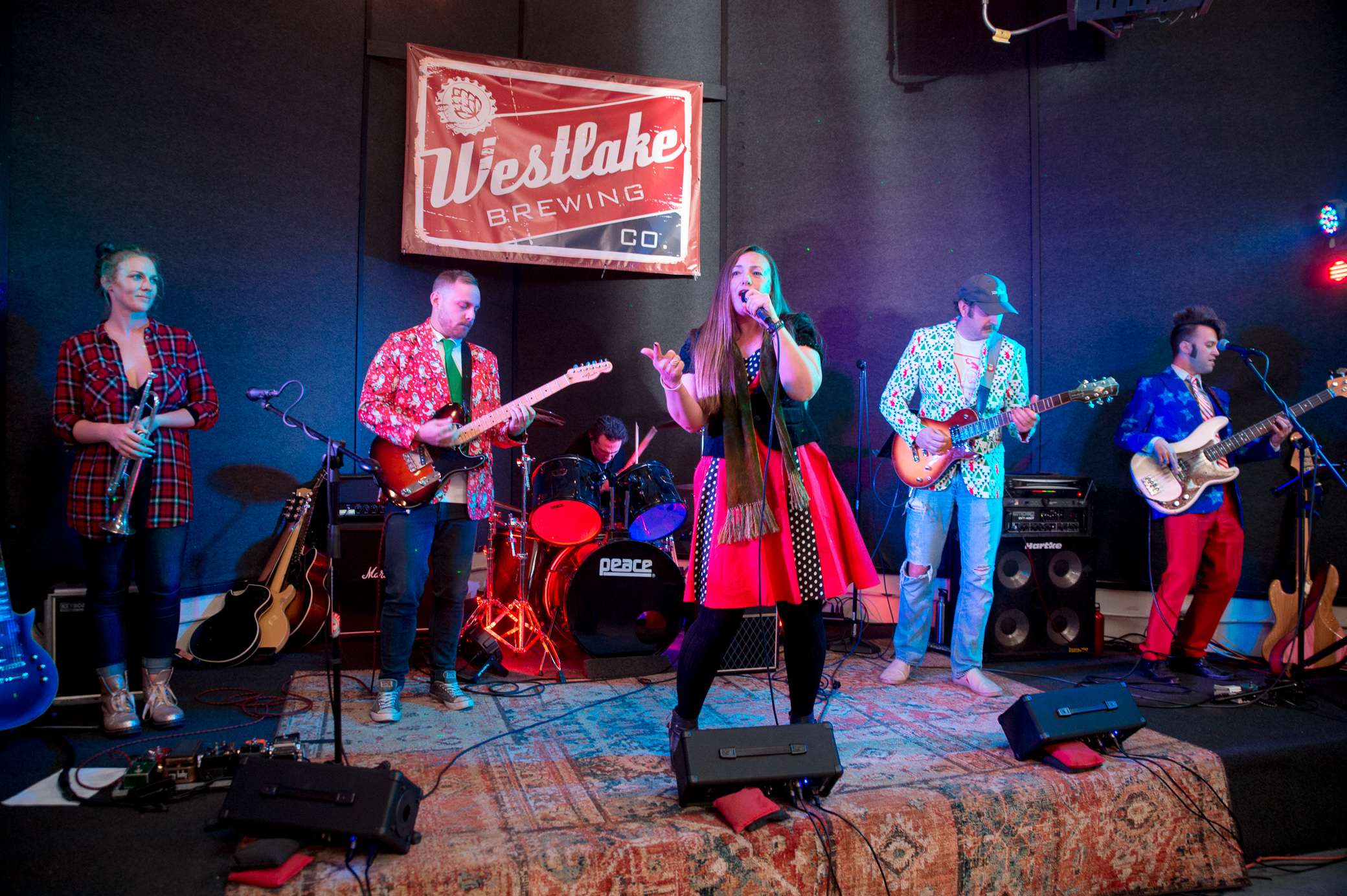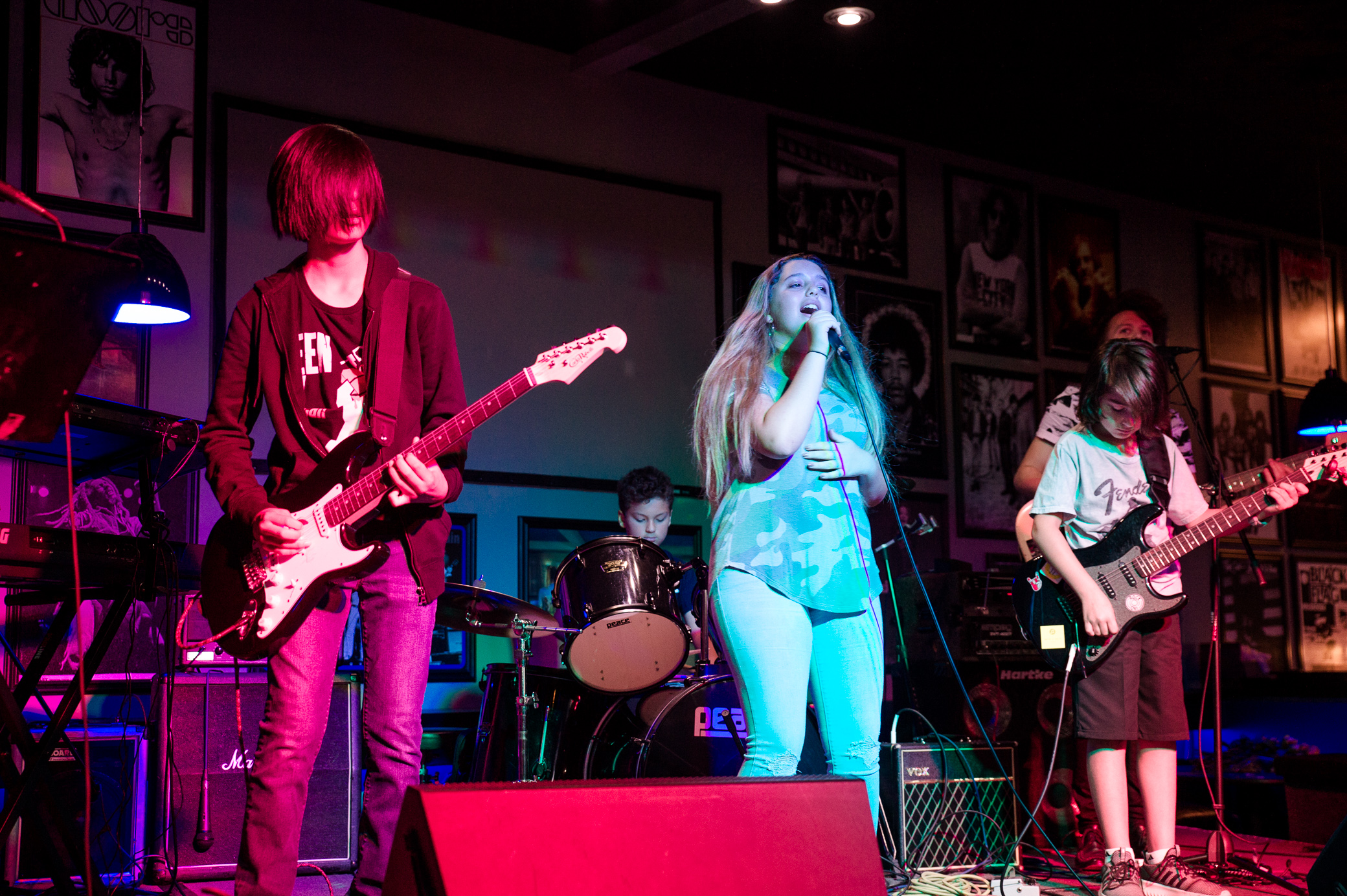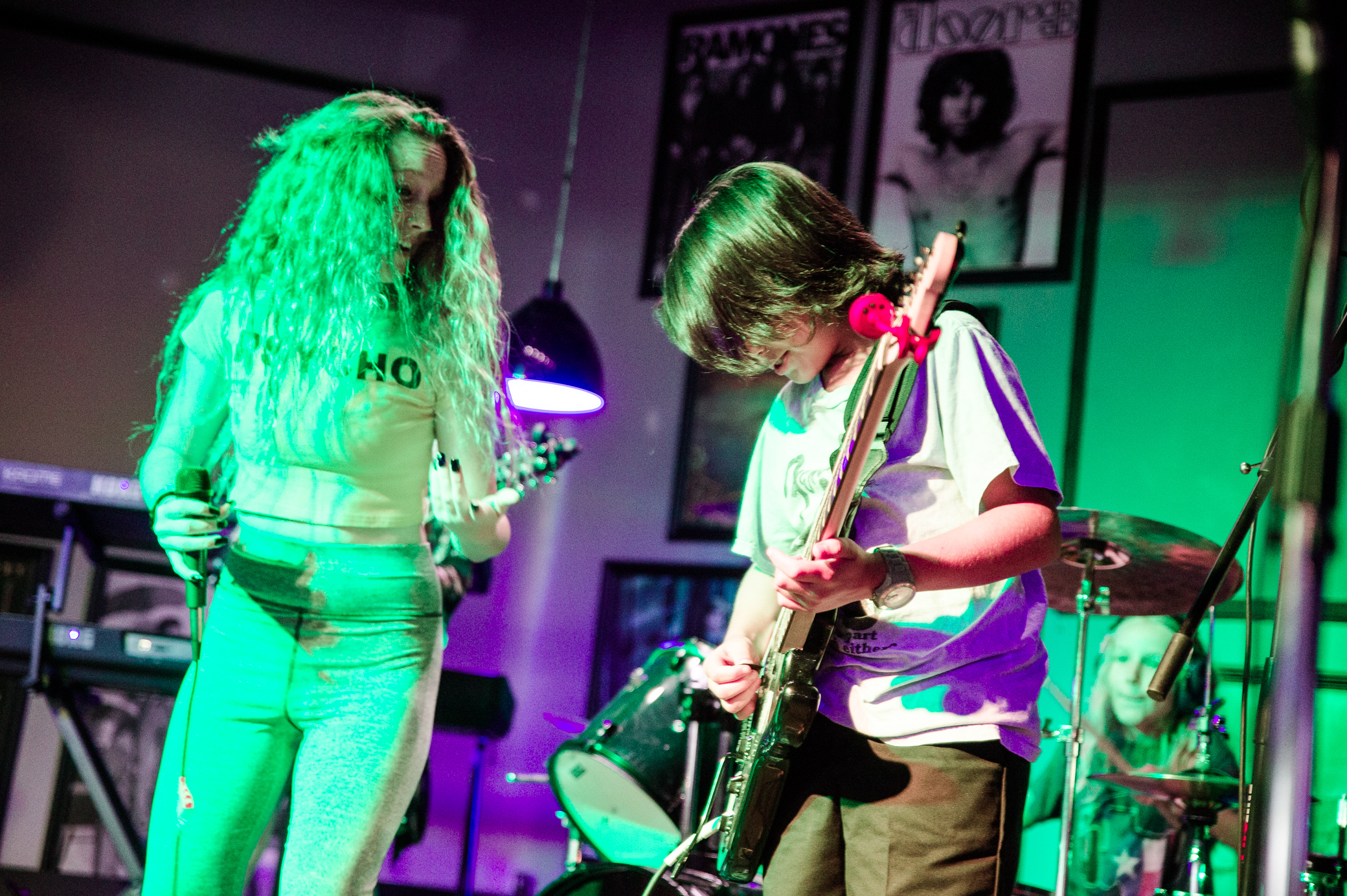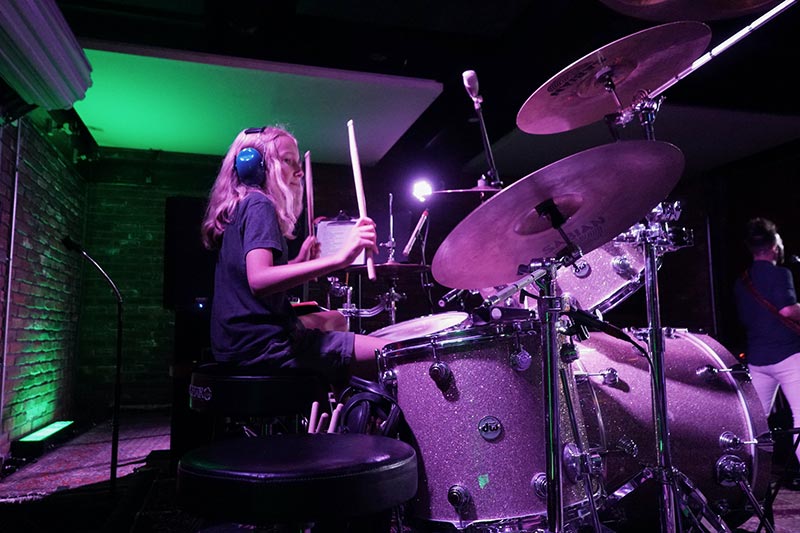 Are SoundCheck Music School lessons appropriate for children as young as four years old?
At SoundCheck Music School, we believe that music education should be accessible to individuals of all ages. While we typically recommend starting drum lessons at the age of seven or older, we are always open to discussing your child's readiness and helping you make an informed decision before enrolling them in our program.
If you are considering drum lessons for your young child, we encourage you to reach out to us to explore the available options. We even offer discounted trial lessons, allowing your child to experience drumming firsthand and determine if they are ready to begin their musical journey.
Do I need to have my own drum kit, or does SoundCheck Music School provide drums for lessons?
While having your own drum set is preferable, we understand that not everyone may have one. We do provide drums for use during lessons if needed. However, it's important to note that regular practice at home is crucial for optimal progress.
If you're interested, we are more than happy to discuss instrument starter packages with you. Feel free to reach out to us for further information and assistance.
How long does it take to become skilled in drumming?
Progress in drumming education is influenced by various factors, including practice time, natural talent, and the effectiveness of practice sessions. It is important to establish a consistent and dedicated practice routine to advance in drumming. However, it is also crucial to avoid excessive pressure, as it can hinder progress.
At SoundCheck Music School, we understand the significance of individualized guidance in drumming education. Our experienced drum instructors collaborate closely with each student to develop a practice schedule that is tailored to their unique needs and aspirations. We believe that this personalized approach is essential for fostering progress and ensuring a rewarding drumming experience.
Does SoundCheck offer one-on-one drum lessons in Woodland Hills?
For sure! We take pride in offering highly individualized and customized drum lessons. With skilled drum instructors who are based in Woodland Hills area, we are able to tailor each lesson to cater to the specific needs and ambitions of our students. Whether you are a beginner or an advanced drummer, we are committed to providing a personalized learning experience when you choose to take drum lessons in Woodland Hills.
Does SoundCheck Music School make online drum courses available?
SoundCheck Music School offers flexible options for your learning convenience. You can choose between attending in-person classes at our Woodland Hills location or opt for online lessons conducted via Zoom. 
Plus,iIf you prefer a combination of both in-person and online lessons, we are happy to accommodate your needs. We can easily arrange a customized schedule that blends online and in-person sessions to suit your availability and preferences. At SoundCheck Music School, we strive to provide a learning experience that works best for you.
Are students required to join the live band program?
 We have specific skill level prerequisites for students before they can actively participate in live performances or join bands. However, our primary goal is to encourage our students to engage in these exciting opportunities. We firmly believe that playing music with other talented musicians is a valuable learning experience that should not be overlooked when you choose to take drum lessons with us.