Guitar Lessons in Granada Hills
Does your browser history look like "Guitar Lessons in Granada Hills" or "Guitar Lessons Near Me"? Allow us to introduce ourselves. Here at SoundCheck Music School, we raise our students into proficient and confident musicians. From absolute beginners to advanced players, our team of professional instructors craft essential lessons and make your musical journey the experience of a lifetime. We offer a wide variety of guitar lessons in Granada Hills for all ages and skill levels.
Beginner GUITAR LESSONs In Granada Hills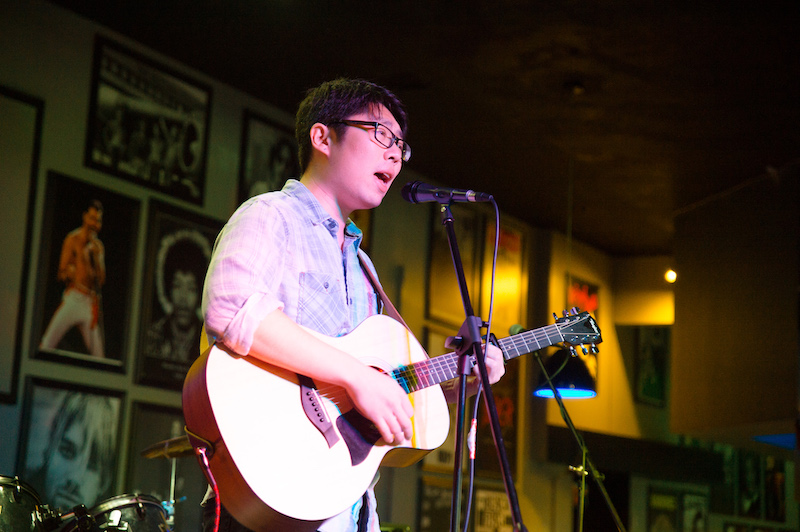 Whether you're searching for a music teacher on behalf of your children, or if you're in search of lessons for yourself, SoundCheck Music School will cover all of your guitar lessons in Granada Hills.
We help young musicians create strong foundations in music and learn essential skills under the guidance of our industry-level instructors. Our teachers value every one of their student's needs and goals, so every lesson is hand-crafted with music fundamentals, engaging materials, and an encouraging environment to learn at their own pace.
Our mission is to provide our musicians with opportunities to discover their own identities as artists with the best schooling experience when taking guitar lessons in Granada Hills. 
.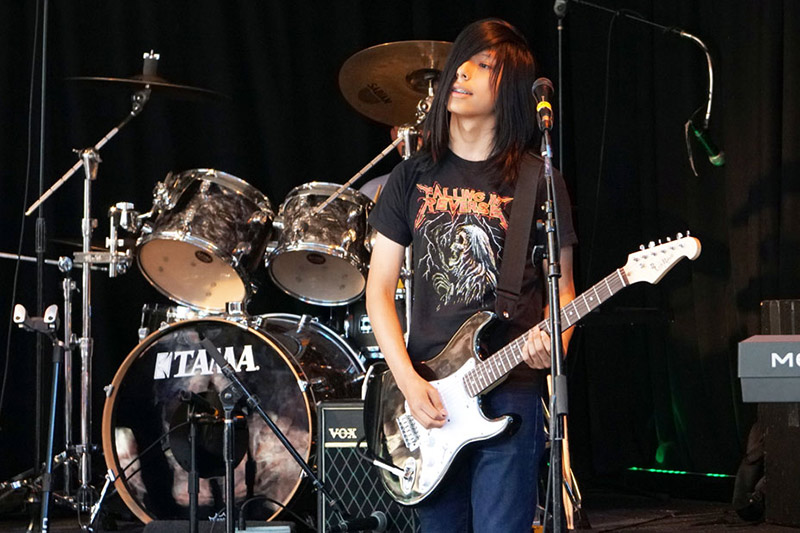 Guitar Lessons for Advanced Players in Granada Hills
Are you looking for ways to take your guitar playing to the next level? If this sounds like you, our advanced guitar lessons may be the next challenge for you to conquer! Students who enroll for advanced classes will focus on developing their own distinct style of sound, fine-tune skills, and be implored to engage in our live performances and Band Program within this level of musicianship.
Our previous performances are available for you to view here
ONLINE GUITAR LESSONS NEAr Granada Hills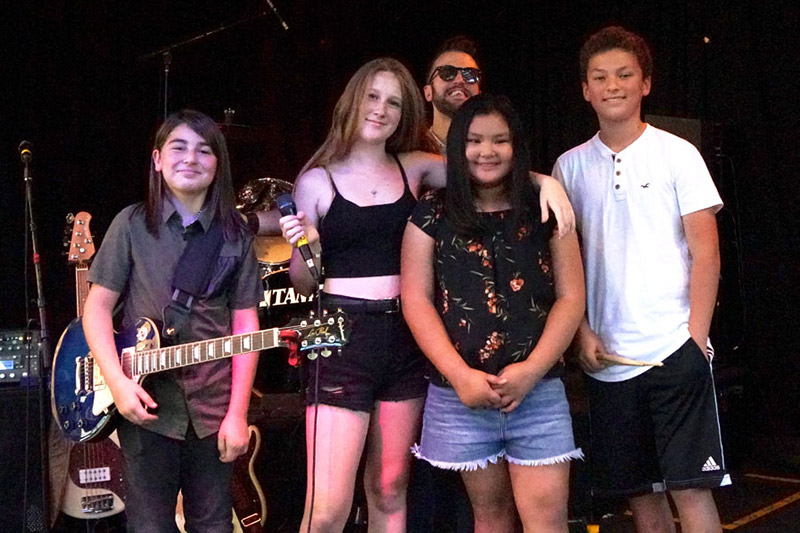 We understand how important the safety and well-being of our students are, for this is our top priority. We've made guitar lessons in Granada Hills accessible for remote learners via zoom, so you can still experience our quality guitar courses in the comfort of your own home.
Experience our Live Band Program by taking Guitar lessons in Granada Hills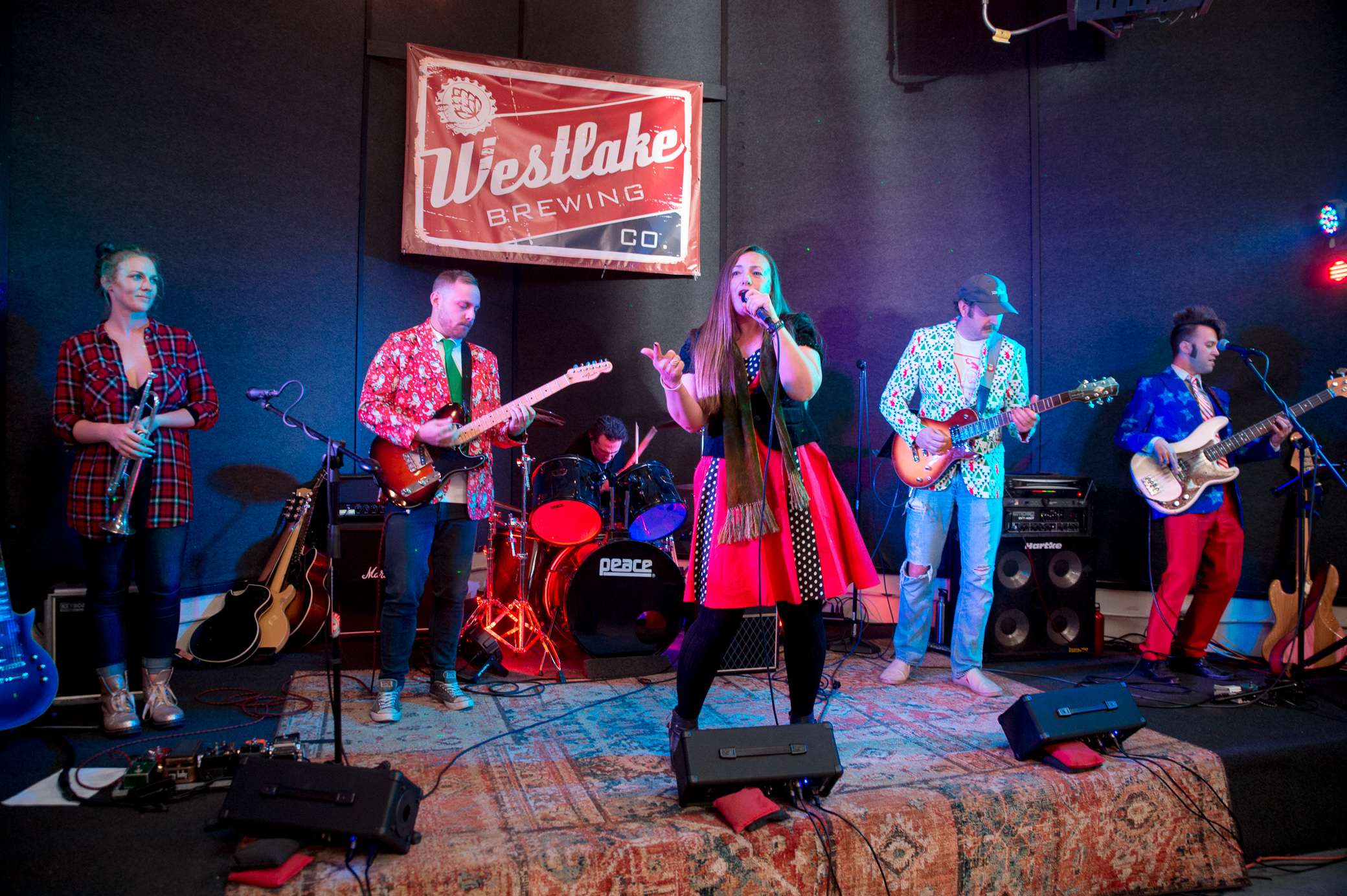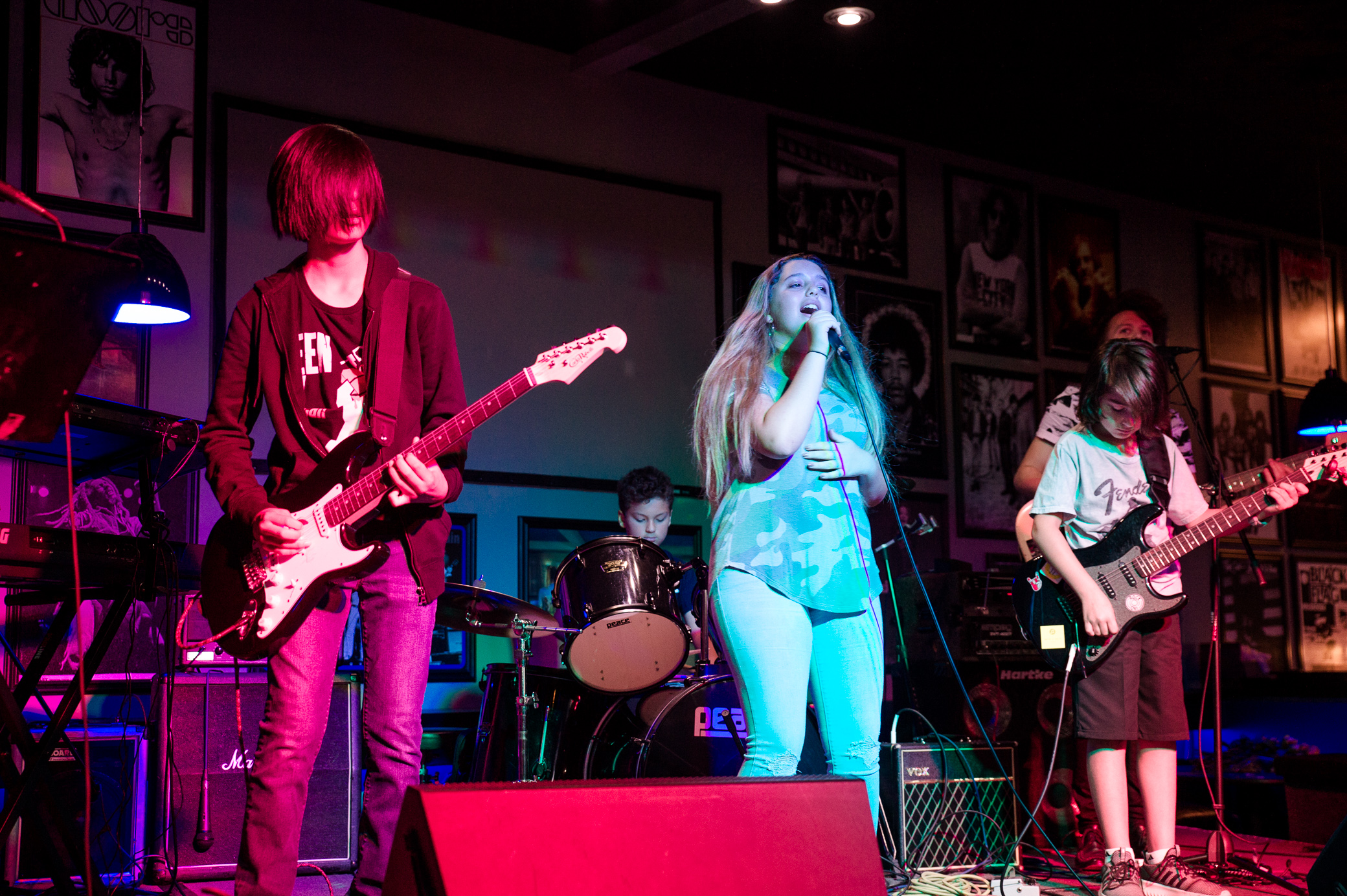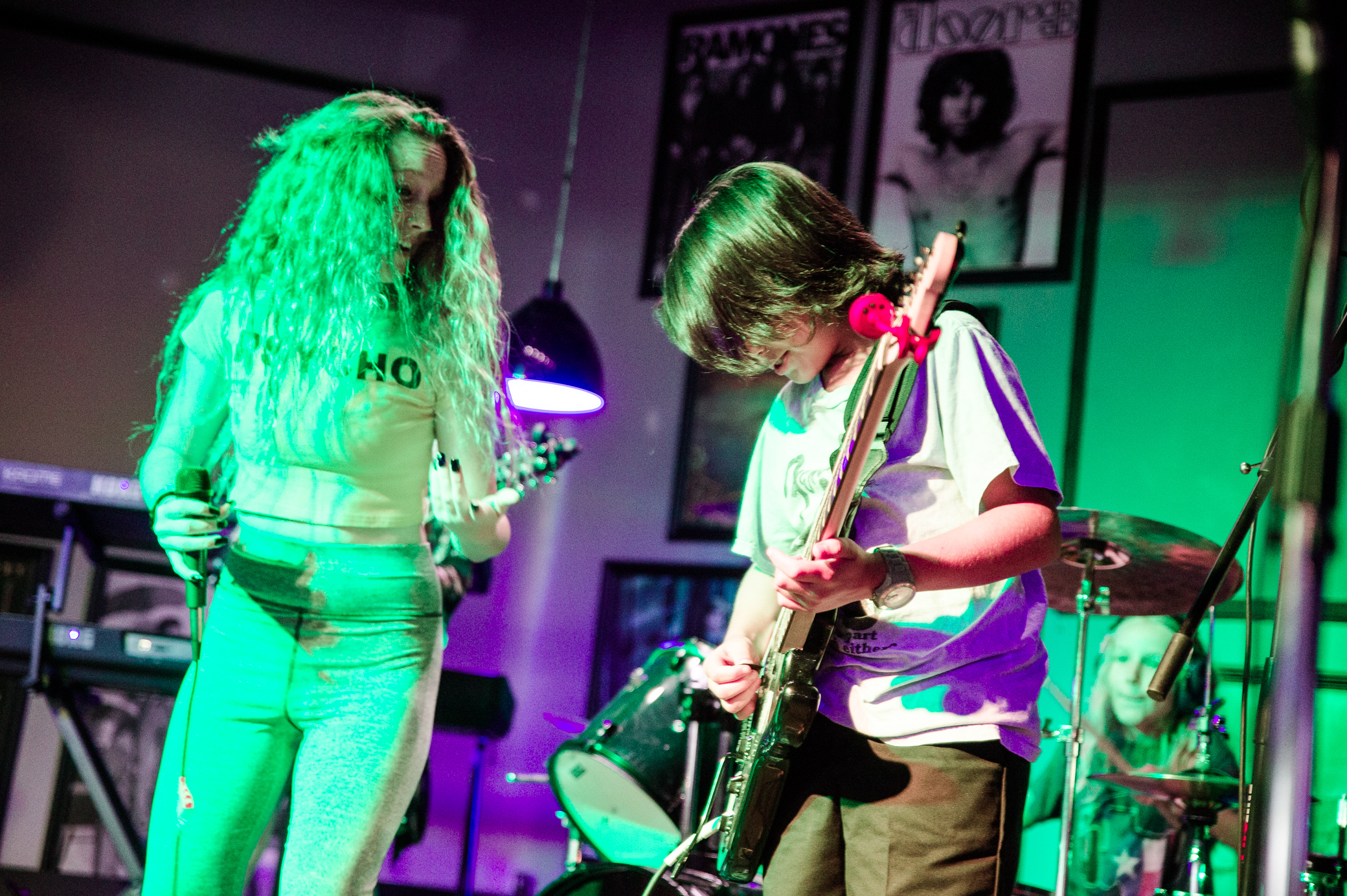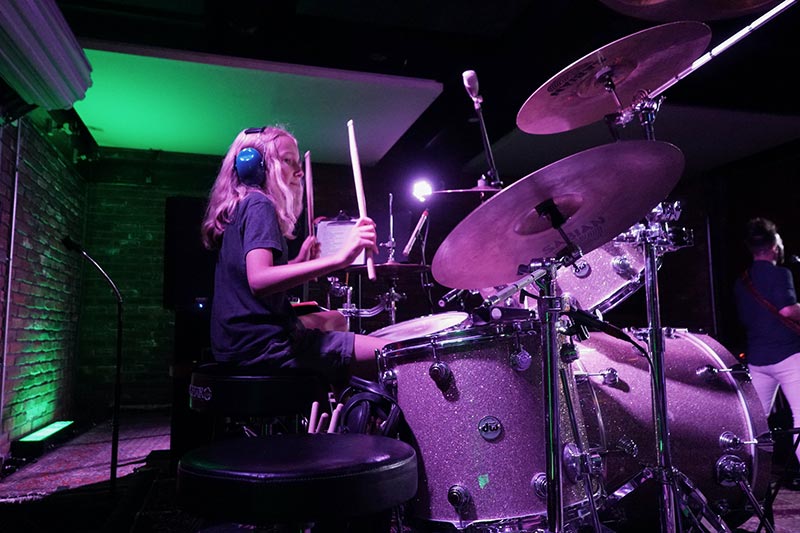 How expensive are guitar lessons at SoundCheck Music School?
Our prices vary from $35 – -$75 per lesson, or $152 – $282 per month, Depending on the tuition package and lesson length. We offer 30, 45, and 60-minute sessions, monthly payment selections, or pay-as-you-go-packages.
What Age is it best for kids to start learning guitar?
We recommend children begin taking guitar lessons at 7 years of age or older; however, this is not a strict policy.
Can 4-year-olds take guitar lessons at SoundCheck?
Even though we suggest beginning guitar lessons in Granada Hills at age 7, we are here to help figure out if your child is eager and ready to learn at any age, so please give us a call, and let's talk about it. Parents, please take advantage of our discounted trial lessons and up to 50% off as many instruments and instructors as you would like to trial as well. There are no commitments, so please take your time to observe what fits best for your little musician!
Should students own their own instruments for guitar lessons?
No need for alarm if you do not own an instrument of your own, for we can lend instruments for in-lesson use. However, we strongly recommend having an instrument at home to practice in between lessons to retain learned materials and progress in playing. Please feel free to give our team a call to discuss starter package options.
Should bringer guitarists start learning acoustic or electric guitar?
There is no wrong way to answer this question.
We have found, however, that beginner students find learning electric guitar a bit easier than acoustic due to the strings being lower on the fretboard. This is less strenuous on fingers.
How long does it take to get comfortable playing the guitar?
Practice makes perfect. We've all heard this modo.
Progress depends on the amount of time and effort that has been put into your craft, and this remains true when it comes to learning any instrument.
Forming a daily routine, valuing materials, and engaging in practice while staying motivated are critical to thriving as a musician, even more so when just beginning.
You are more likely to achieve your goals if you are honestly enjoying practice time rather than forcing it.
Does Soundcheck offer private lessons?
All of our guitar lessons in Granada Hills are one-on-one sessions between student and instructor to better meet the needs and goals of each student.
Are online music lessons available??
We make sure the needs of every student are met, and this includes our remote folks. Online lessons are conducted via zoom and are available to schedule at any time for any reason. We offer hybrid classes at no extra cost, and if you would ever switch between online and in-person lessons, just let us know and we'll accommodate you.
Are all students required to participate in live shows and the band program at SoundCheck?
No, students are required to meet a certain level of skill before participating in the band program or live shows, but we do encourage students to get involved as soon as possible.
Moreover, playing alongside the musicians of the community is a transformative experience that we believe is crucial to providing the ultimate learning experience to accompany our guitar lessons in Granada Hills.
50% Off Your First Lesson
20% Off Your First 2 Months
10% Off Family, Multi-Instrument, Military & Seniors