Guitar Lessons in Lake Balboa
From aspiring musicians big and small, SoundCheck Music School excels in student progression, unlike any other music learning course. Equipped with industry-level instructors, unique tailor-made lessons, and a never-ending passion for music, you won't regret taking guitar lessons in Lake Balboa. Plus, with a successful Band Performance Program located in Los Angeles, SoundCheck Music School Lake Balboa guarantees that our students will excel and learn from the best.
essential Lessons For beginners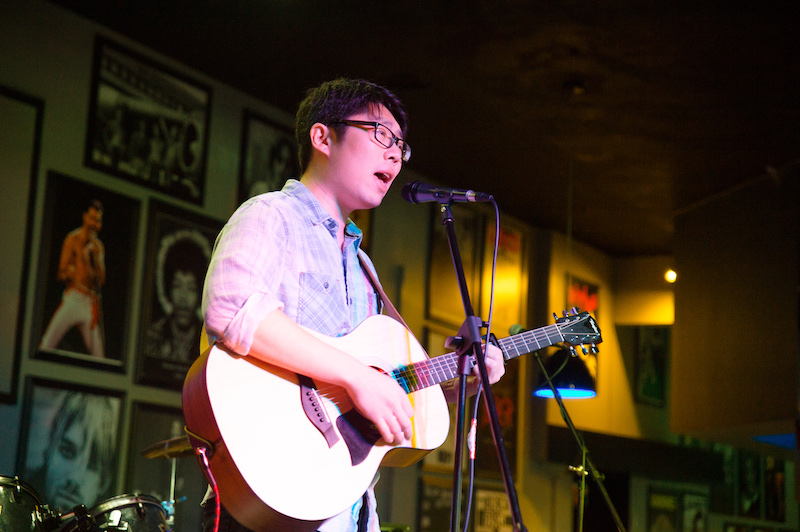 Is your search history dominated by phrases like "Where to Get Beginner Guitar Lessons" or "Guitar Lessons near Lake Balboa"? Well, we've got some great news for you! Your search can finally come to an end when your start learning from professional guitarists only at SoundCheck Music School. We promote a supportive environment to keep musical endeavors as big as learning a new instrument achievable and a joyous experience all at your own pace. Our guitar lessons will teach you everything you need to know to not only prosper, but also become an outstanding musician. It's as easy as scheduling a lesson and making it happen.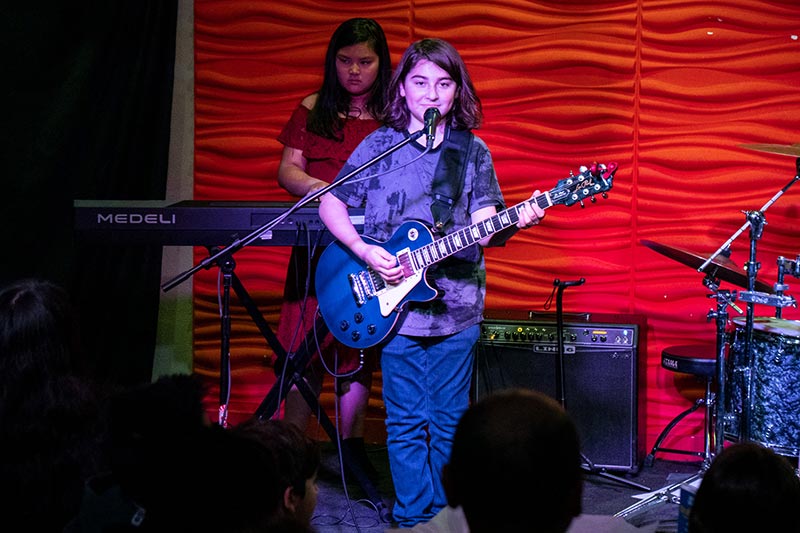 Guitar Courses For Advanced Players
If you are looking for your next musical challenge, our advanced lesson plan may be your next match! These classes take your skills to the next level with a more rigorous curriculum, and techniques to fine-tune your style and finesse your expertise. That being said, we encourage our proficient students to grab hold of our opportunities to participate in live performances and our Band Program to create the ultimate learning experience.
You can see the fruits of our labor within previous performances available to view here.
ONLINE GUITAR LESSONS Serving Lake Balboa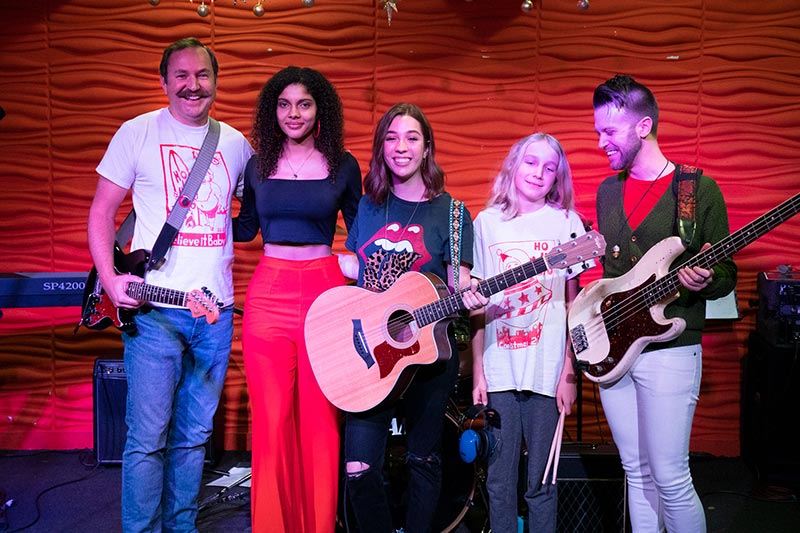 Ensuring the safety and health of our students is our top priority; therefore, we have made guitar lessons available to remote students via zoom for any reason at any time.
Perform in Our Live Band Program Near Lake Balboa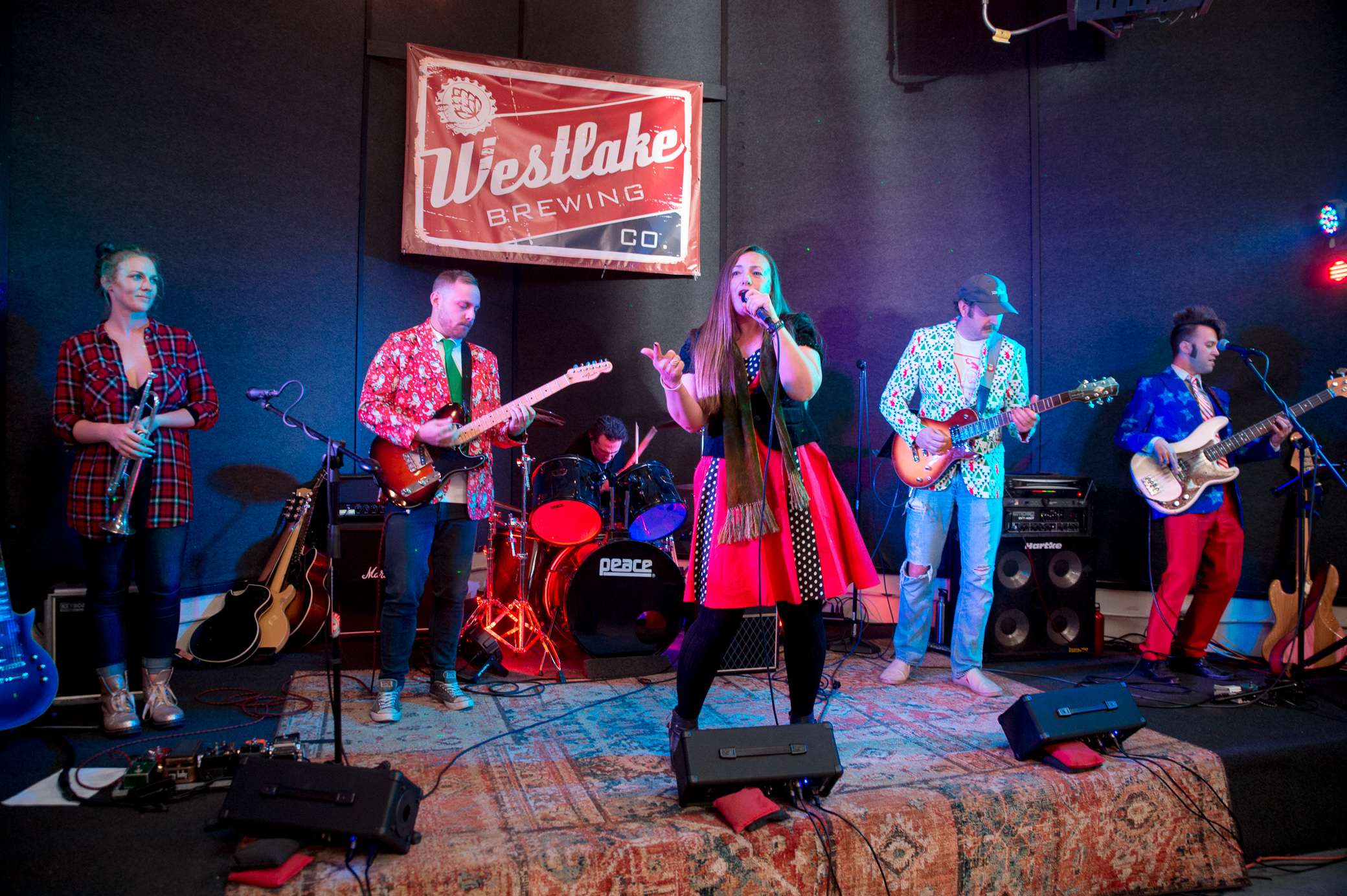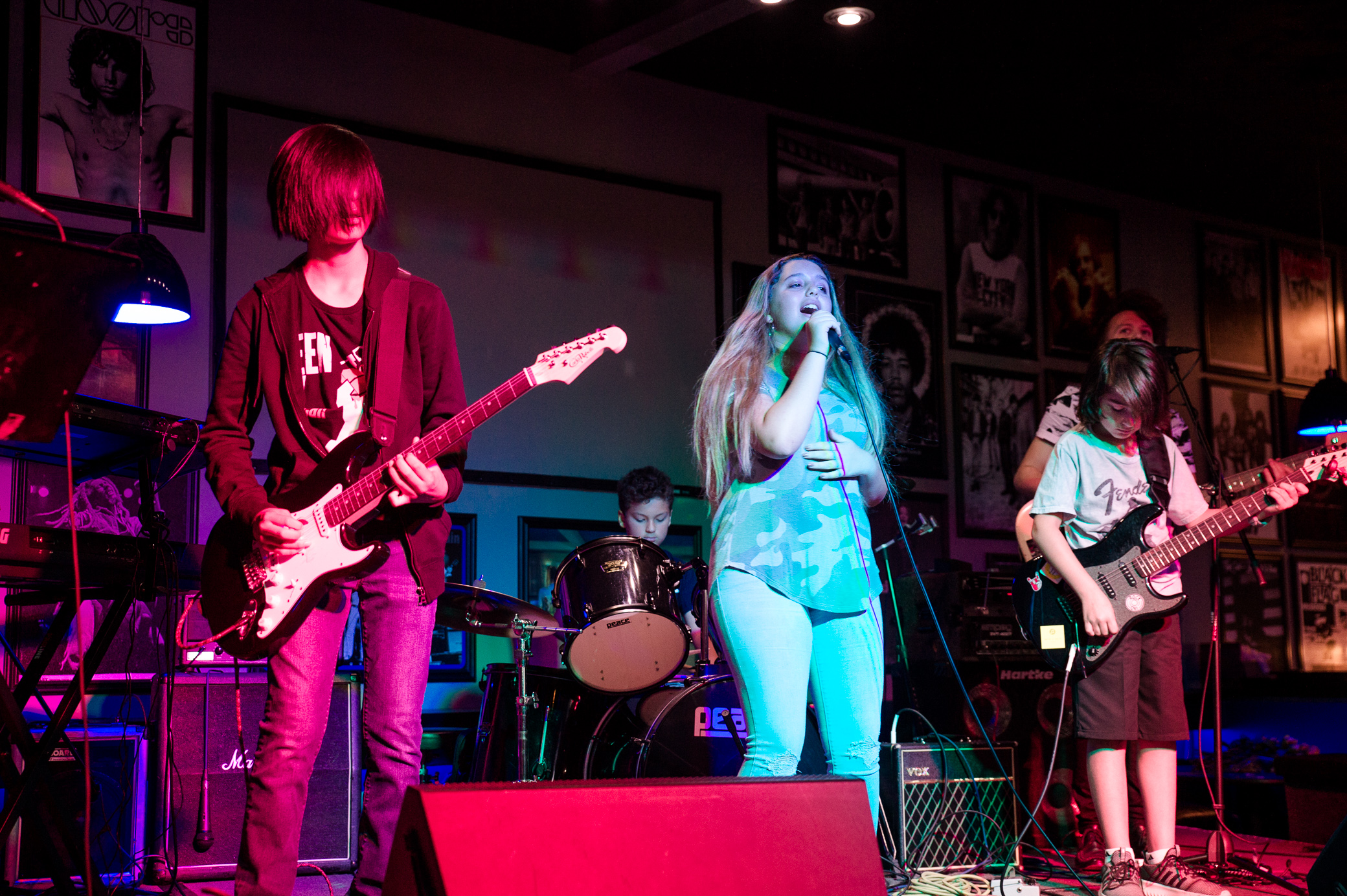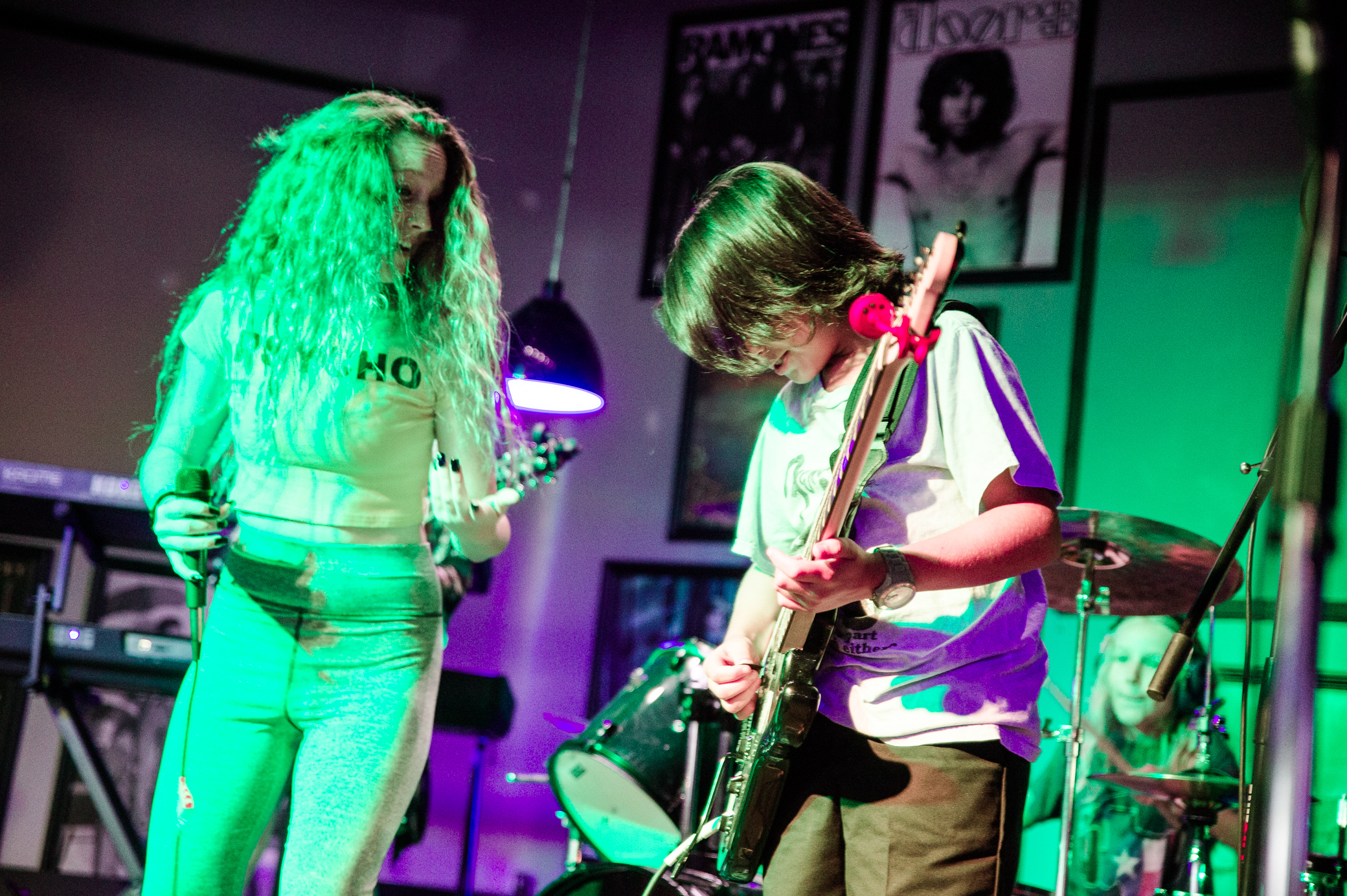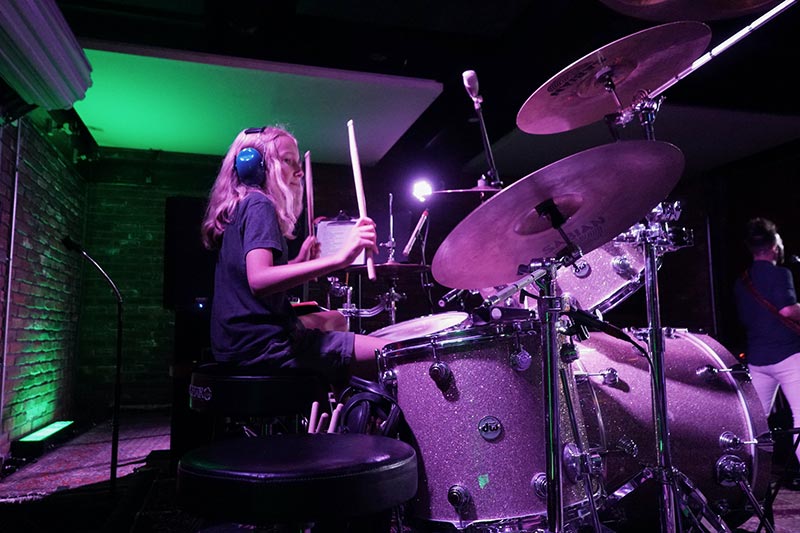 What are the prices for guitar lessons?
Our prices range from $35-$75 per lesson or $152-$282 monthly payment, offering 30, 45, and 60-minute lessons, and pay-as-you-go packages are available.
What's the best age for a child to start learning guitar?
We believe children 7 years of age and older is an appropriate age to begin guitar lessons, but this is most certainly not strict. To determine what's best for your little musician, please give us a call.
Will SoundCheck give lessons to 4-year-olds?
As mentioned, our age policy is not strict! We'd be more than happy to offer parents our %50 off trial lessons and additional discounts on as many teachers and instruments your child would like to try out. There are no strings attached, except for the guitar, but we want you and your child to feel comfortable and certain of your choices when taking guitar lessons in Lake Balboa.
Do you need your own instrument, or can SoundCheck provide one?
A SoundCheck instructor can provide you with an instrument for in-use lessons; however, it is imperative that you practice outside of lesson times if you wish to improve. Progression may become slower without an available instrument to practice with at home, so please reach out to one of our team members about starter package options.
Should beginners learn electric or acoustic guitar first?
Beginners may find it easier to learn on electric guitars first since the strings are lower to the fretboard and playing notes are less demanding, but there is no right or wrong answer here.
How long does it take to see visible improvement playing guitar?
The key to progress is establishing a routine, practicing consistently, and staying motivated. As you begin to learn, the amount of time you spend practicing each day is subjective, but 30 minutes or more of practice every day can become a habit if you enjoy the learning experience.
 Truly, practice makes progress.
Does SoundCheck Music School offer private guitar lessons?
Every lesson Here at SoundCheck is one-on-one between instructor and student to provide an efficient learning experience. Our teachers offer up their industry knowledge so that the students can learn what it takes, and achieve their own musical goals.
Does SoundCheck have online classes?
For any reason at all and whenever SoundCheck can bring the power of learning music fundamentals right through the comfort of your screen! Our online lessons are conducted via zoom so our eager remote learners can still grow their musicianship.
In addition, we offer hybrid courses. Allow us to set up an online lesson for any reason if you schedule in-person sessions regularly, and vice versa for our online students! We make guitar lessons in Lake Balboa work for you.
Do all students need to participate in the band program and live shows?
No, we require our students to obtain a level of skill, proficiency, and confidence before joining the band program and participating in live performances, that being said, our mission is to help you reach goals you once thought to be impossible. Live music is one of the best ways to learn and master your craft, so we strongly believe in playing with other musicians in our community alongside taking guitar lessons in Lake Balboa.
50% Off Your First Lesson
20% Off Your First 2 Months
10% Off Family, Multi-Instrument, Military & Seniors