Guitar Lessons Northridge
SoundCheck Music School Is a Leading Provider of Guitar Lessons in Northridge for Students Looking for Premier Experiences in Learning, Playing, and Live Performance.
Have you been on the hunt for the best way to learn guitar in Northridge? SoundCheck Music School offers lessons to those who are just getting started, as well as experienced players! We work with students of all levels, beginner to expert, to help them become the best guitarists they can be. We also lead an acclaimed Live Band Performance Program that stands among the top of its kind in the Los Angeles area.
Beginner GUITAR LESSONs Northridge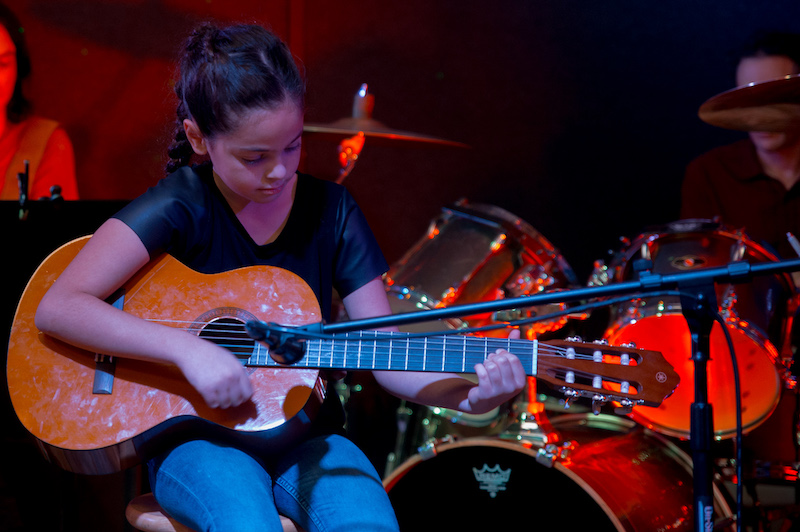 Don't know how to play guitar but always wanted to? If that resonates with you, our beginner guitar lessons in Northridge may be perfect for you.
 At our guitar school Northridge, students receive private lessons that cover musical theory, timing, scales, chords, arpeggios, and more – everything they need to get started on the instrument. Beginners learn at their own pace from leading professionals in the industry who strive to foster an uplifting learning environment. Our goal is to help players grow as talented guitar players and as artists with their own unique styles.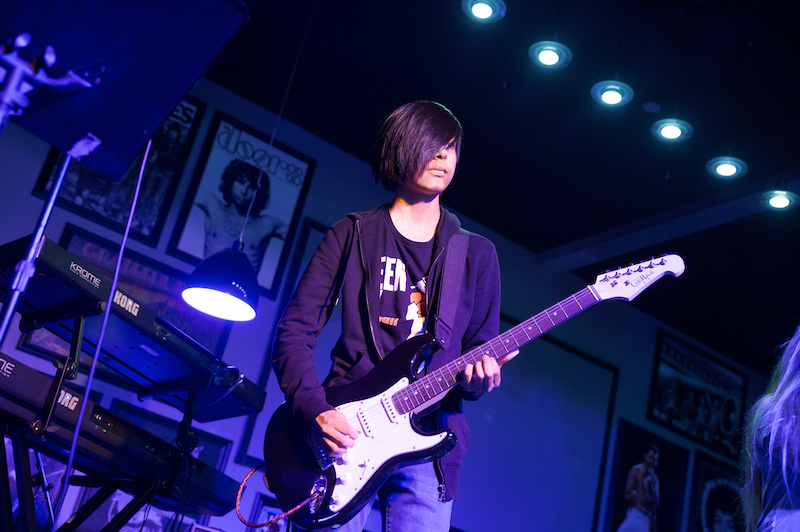 Advanced Player Guitar Lessons in Northridge CA
Maybe you have been playing guitar for a while and want to elevate your skills even further. If that's the case, our advanced guitar lessons Northridge may be what you're looking for. Our focus in these more intensive classes is on helping make you nimbler, developing your one-of-a-kind style, and becoming a more accomplished player overall.
We also encourage our advanced students to regularly engage in our Live Band Performance Program. This program teaches advanced players everything they need to know about live performance while taking the stage with other musicians. Our advanced lessons may be just what you need if you're looking to reach greater heights. Click here to watch our previous performances.
ONLINE GUITAR LESSONS NEAr NORTHRIDGE & Beyond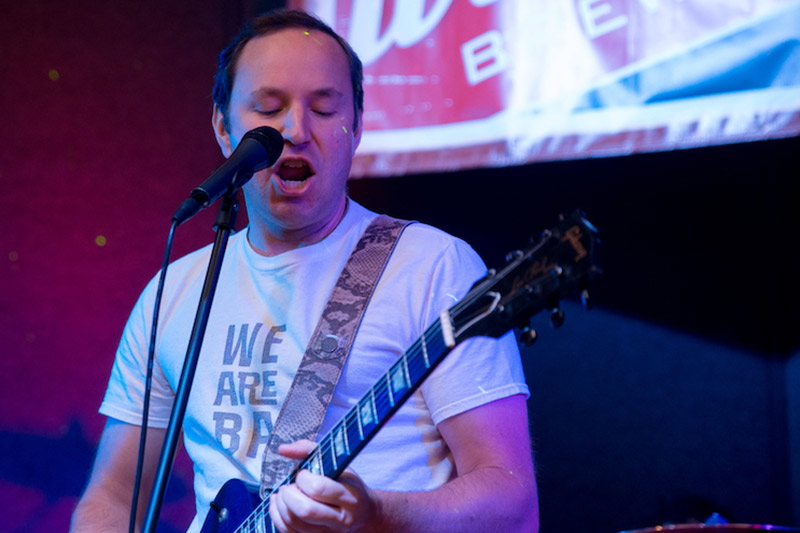 Your safety and well-being are our top priorities. That's why we now offer effective online guitar lessons for those who prefer remote learning. Please do not worry about the effectiveness of our online lessons becuase these lessons are the same curriculum and quality level as our in person lessons.
Play in  Our Live Band Program at our Guitar School in Northridge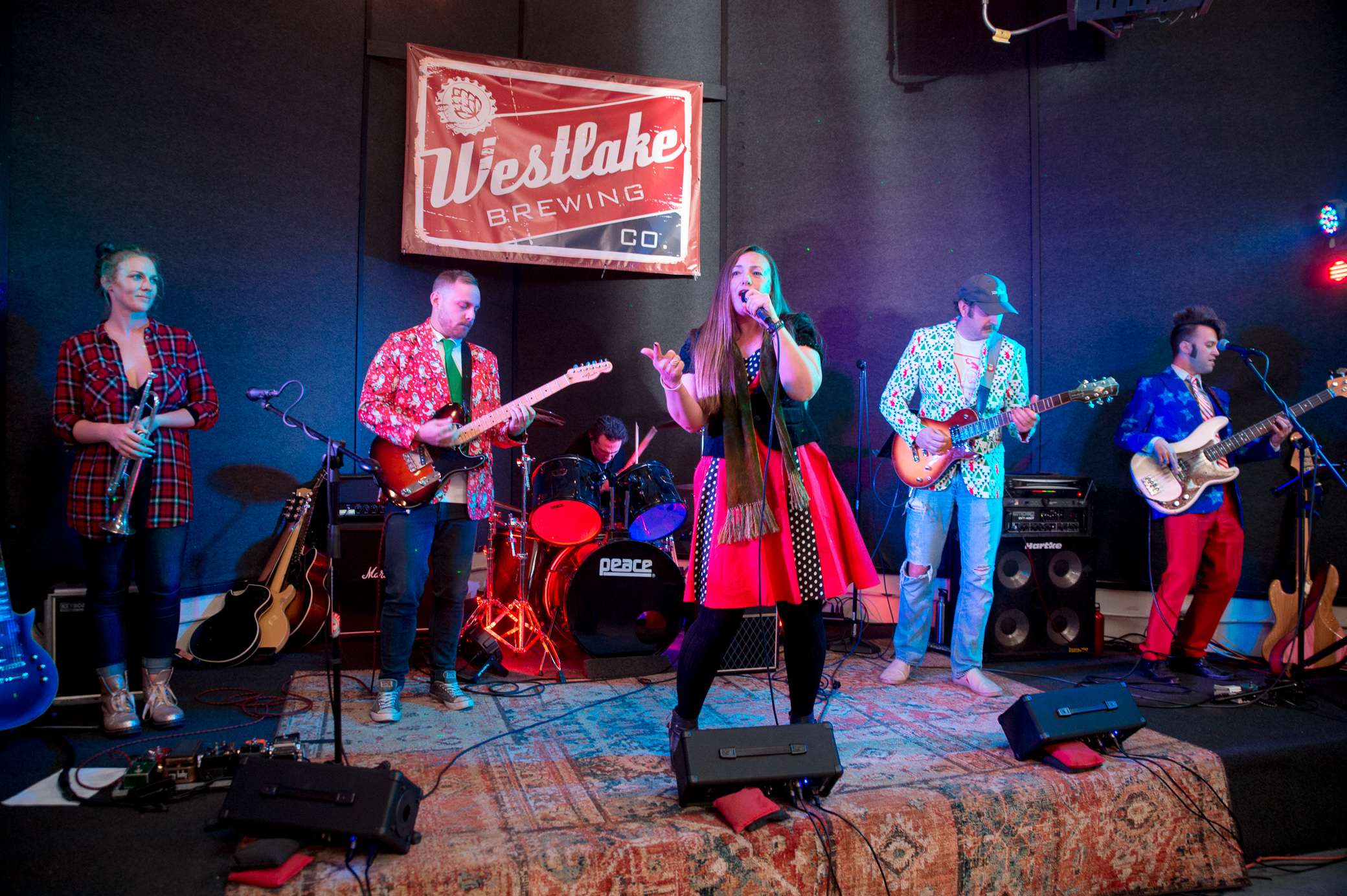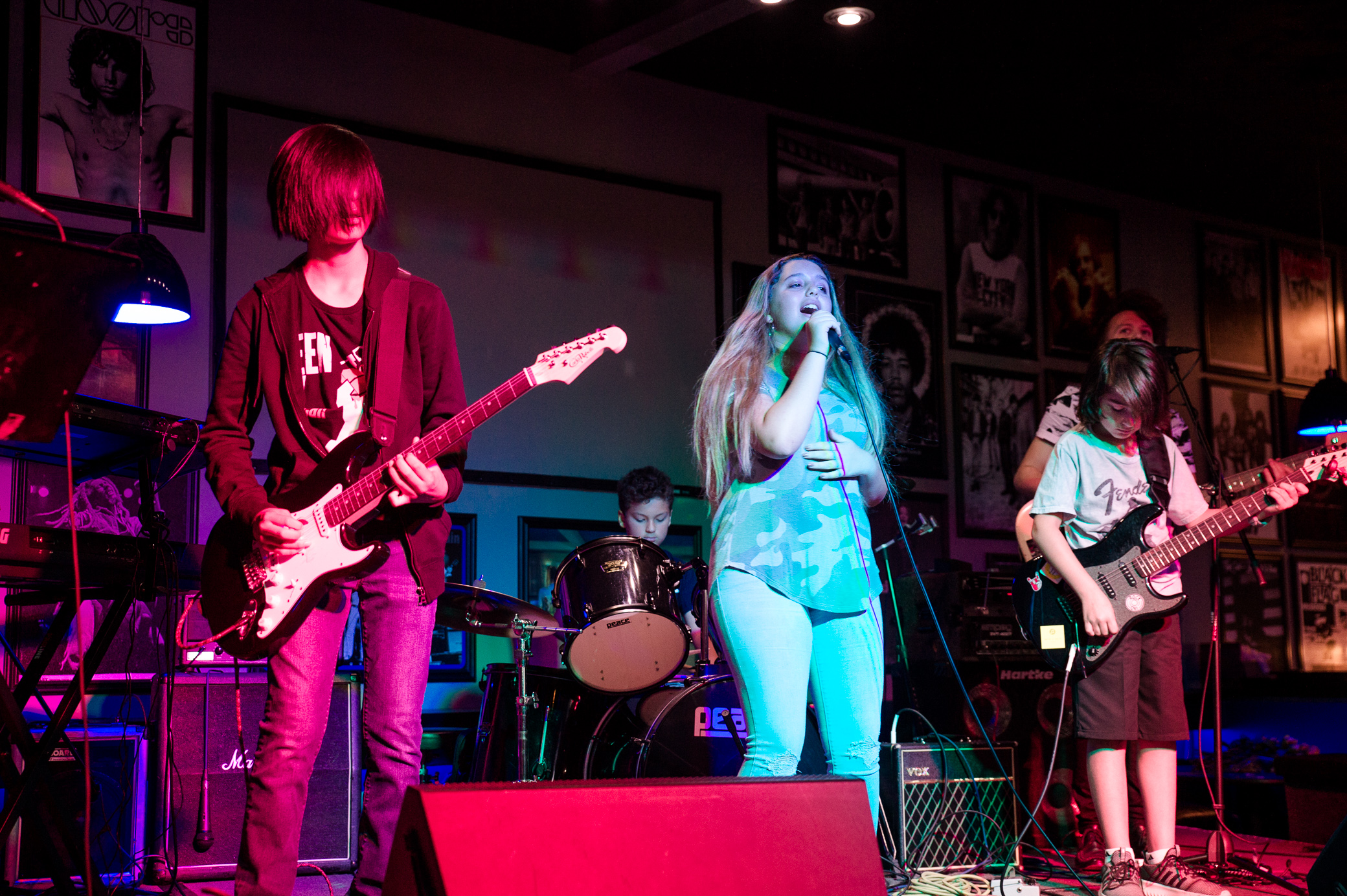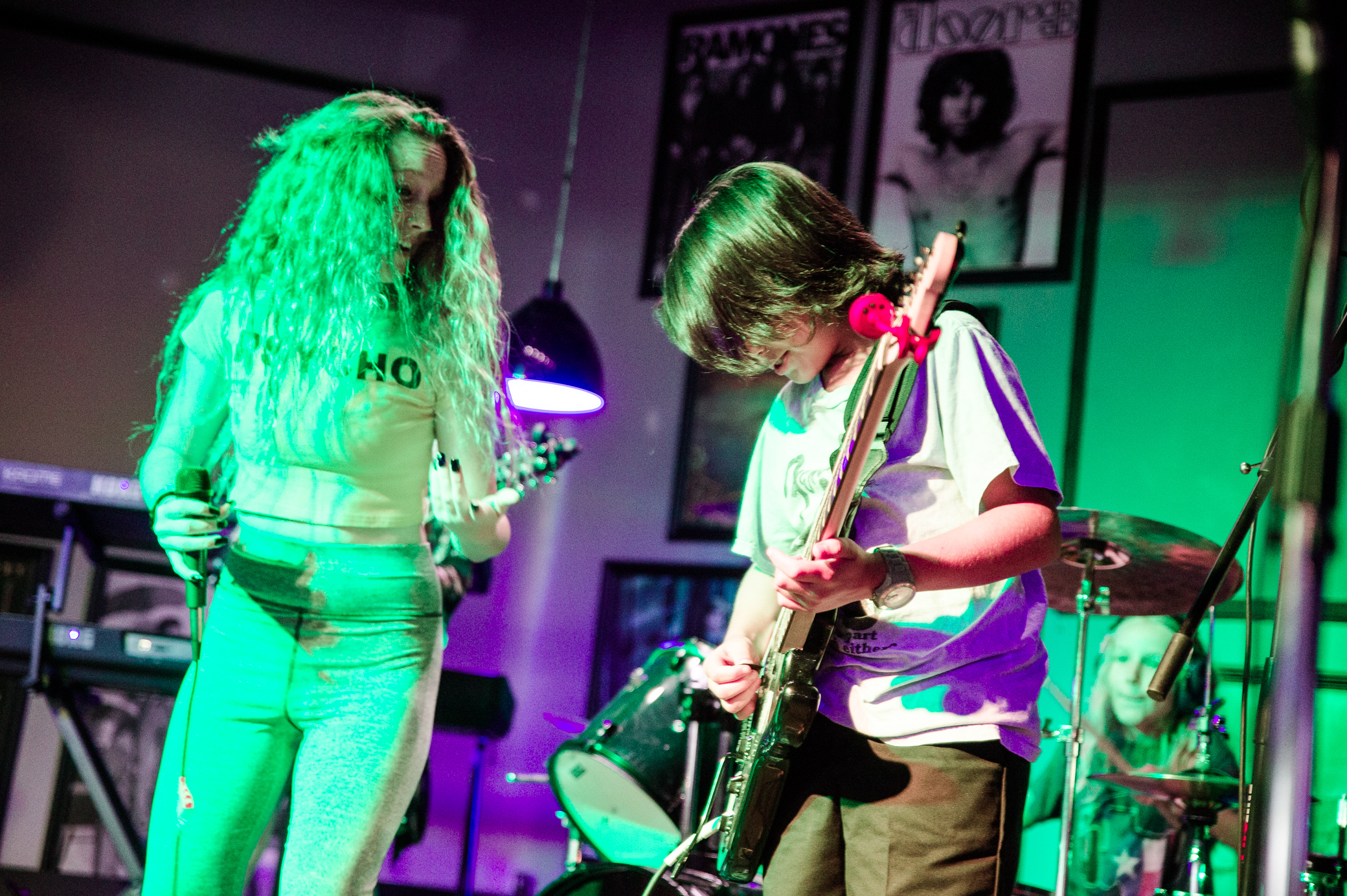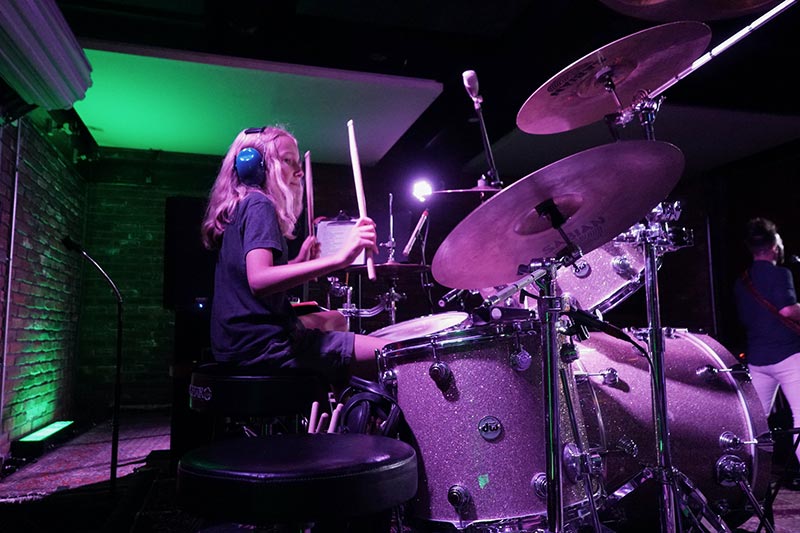 What is the cost of guitar lessons at SoundCheck?
Our rates for guitar lessons Northridge range from $35-$75 per lesson or $152-$282 per month, depending on the length of each lesson and the type of tuition package.
 You can choose between lessons of 30, 45, or 60 minutes in length. We also offer monthly or pay-as-you-go packages.
What is the best age for children to start learning guitar?
While we do not have a strict age requirement, we recommend that children start learning guitar at seven years of age or older. If your child is younger than this, call us, and let's discuss whether they're ready to start guitar lessons Northridge.
Can a 4-year-old take guitar lessons with SoundCheck?
Come try us out! We'd be happy to give it a go. With our discounted trial lesson, you can watch and see if you'd like to continue. No pressure and no commitment required.
 We also provide a discount of 50% for as many teachers or instruments as you'd like to test out. There are no strings attached.
Do you need to have your own guitar for lessons?
Nope! If you do not have your own guitar, we can provide one for in-lesson use.
 However, for the student to see steady initial improvement at playing their instrument, it's important to practice regularly at home. Our professional team can discuss with you some instrument starter package options that may be of interest.
Is it better to begin learning with an acoustic or electric guitar model?
There is no definitive answer to this question.
 However, because the strings are lower to the board and require less strength to play the notes, we believe that learning on an electric guitar is somewhat easier for beginners.
How long will it take to get comfortable with playing the guitar?
The amount of time you spend practicing at home is the primary determining factor in how quickly you'll improve.
 Creating a set routine and encouraging regular practice is key for the best growth. The amount of time each day doesn't matter as much, and this is particularly true in the beginning. If the student enjoys it, they'll eventually get to 30 minutes or more per day.
 The more time you spend on something, the more progress you'll make. However, if that time is forced or not motivated by interest, it may not be worth it in the end.
Are private guitar lessons Northridge available at SoundCheck?
Yes! All of our lessons are private, one-on-one sessions with an experienced guitar teacher Northridge. Each lesson is catered to the student's goals and needs.
Does SoundCheck offer online lessons?
We offer music lessons both in-person and online, so you can learn from the comfort of your own home or any remote location. Our online lessons are conducted via Zoom.
 We can even combine the two. If you want to complete a one-off online lesson for whatever reason, we can arrange it! We can also accommodate those who are usually online but would want to do an in-person session anytime.
Do the student band program and live shows include all guitar students at SoundCheck?
No. A student needs to reach a certain achievement level before they can participate in live performances or bands.
 With this in mind, we do try to get our players involved in live performances and bands as early on as possible. This is because we believe that the best learning experience comes from playing music with others.
50% Off Your First Lesson
20% Off Your First 2 Months
10% Off Family, Multi-Instrument, Military & Seniors