Guitar Lessons in Reseda
Guitar Lessons in Reseda, learn, play, and thrive only at SoundCheck Music School: the ultimate guitar lessons experience. Beginners through advanced guitarists are welcome for our guitar classes in Reseda.
SoundCheck Music School is well equipped and eager to help local students right here in Reseda begin their guitar-playing journey through lessons catered to both beginner and advanced musicians! From a wide variety of experienced guitarists, looking for guitar lessons in Reseda is easy. In addition, we have one of the most successful, novel, and accomplished Live Band Performance Programs located in the Los Angeles area.
Beginner GUITAR LESSONs In Reseda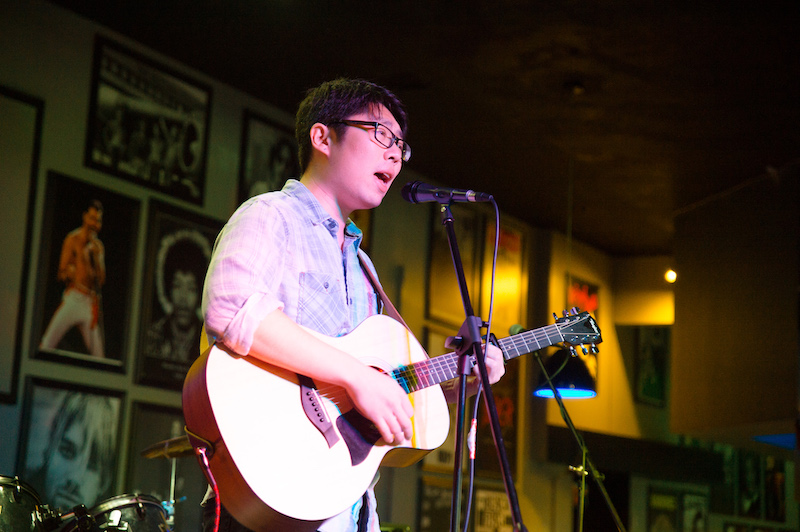 Have you always wanted to play guitar, or maybe you just left it to collect dust and don't know where to begin? Schedule tailor-made lessons taught by industry-level professionals at SoundCheck Music School in Reseda: it's as simple as that. All of our beginner-level students are taught in an uplifting and growth-promoting positive environment where classes are taken at the individuals' own pace. Our endeavor is to help young musicians not only prosper as guitarists but also as distinguished artists.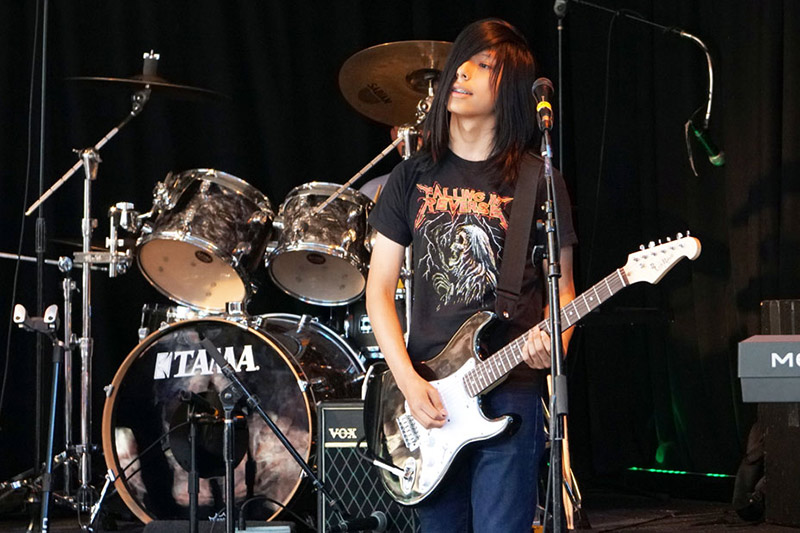 Advanced Guitar Lessons in Reseda CA
Maybe you already have experience playing guitar, but you've been hitting a roadblock. Not to worry, because our guitar lessons in Reseda are ready to excel your skills to new heights. If you're up to the challenge, our advanced placement lesson may just be the perfect pick for you! With advanced lessons, we fine-tune and focus on helping you discover your distinctive style, and help perfect your craft through rigorous training.
Also, advanced students are highly encouraged to regularly participate in our Live Band Performance Program. Click here to watch our previous live performances.
ONLINE GUITAR LESSONS NEAr Reseda & Surrounding Cities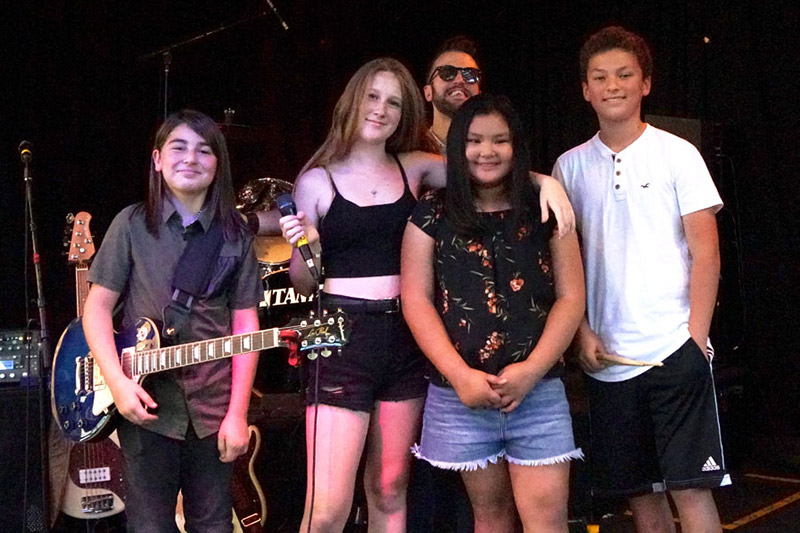 Student health and safety are our top priorities; therefore, our constructive online guitar courses have been curated for any individuals who prefer to learn remotely through our school.
.
Play in  Our Live Band Program with Guitar training in Reseda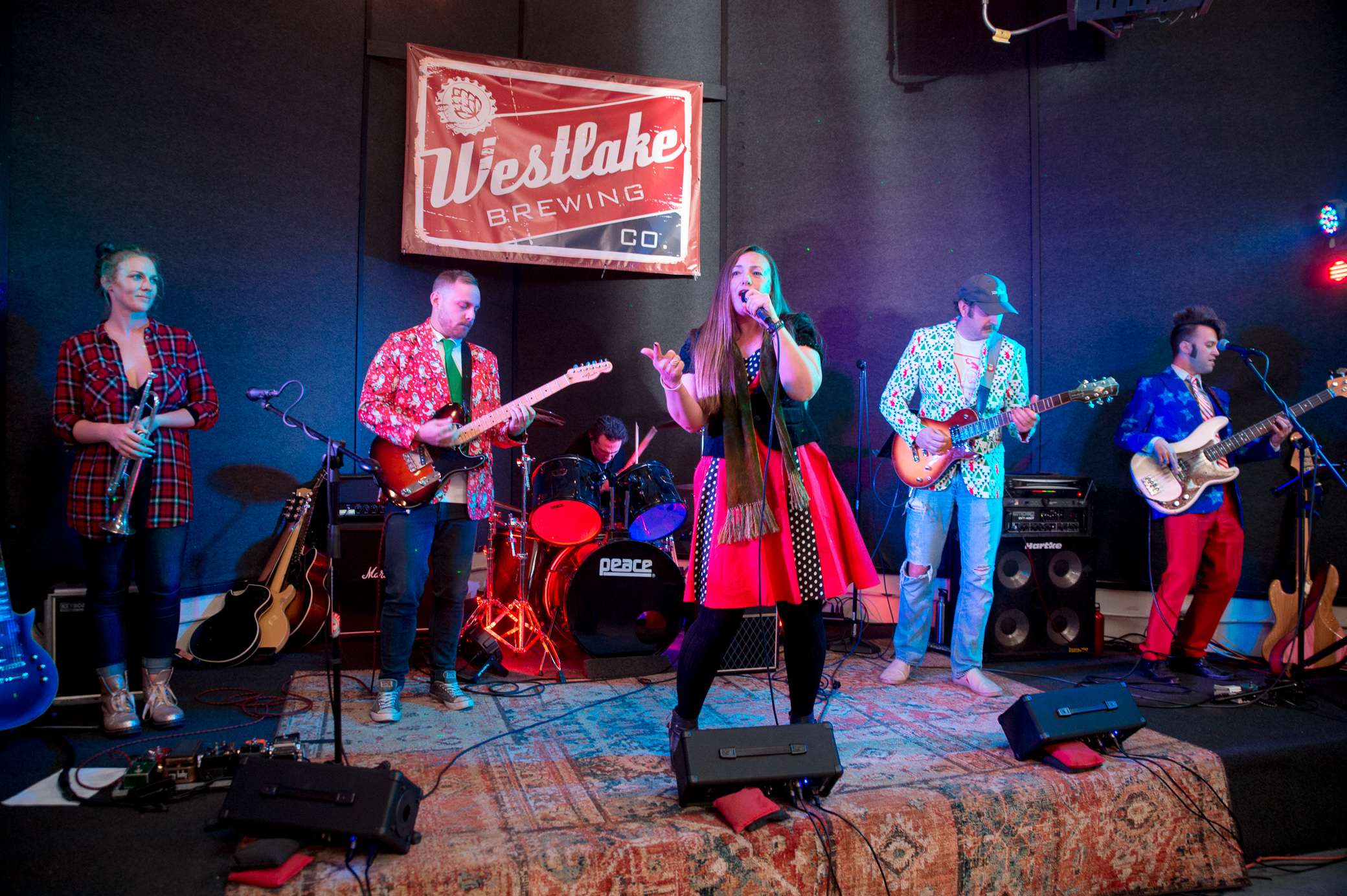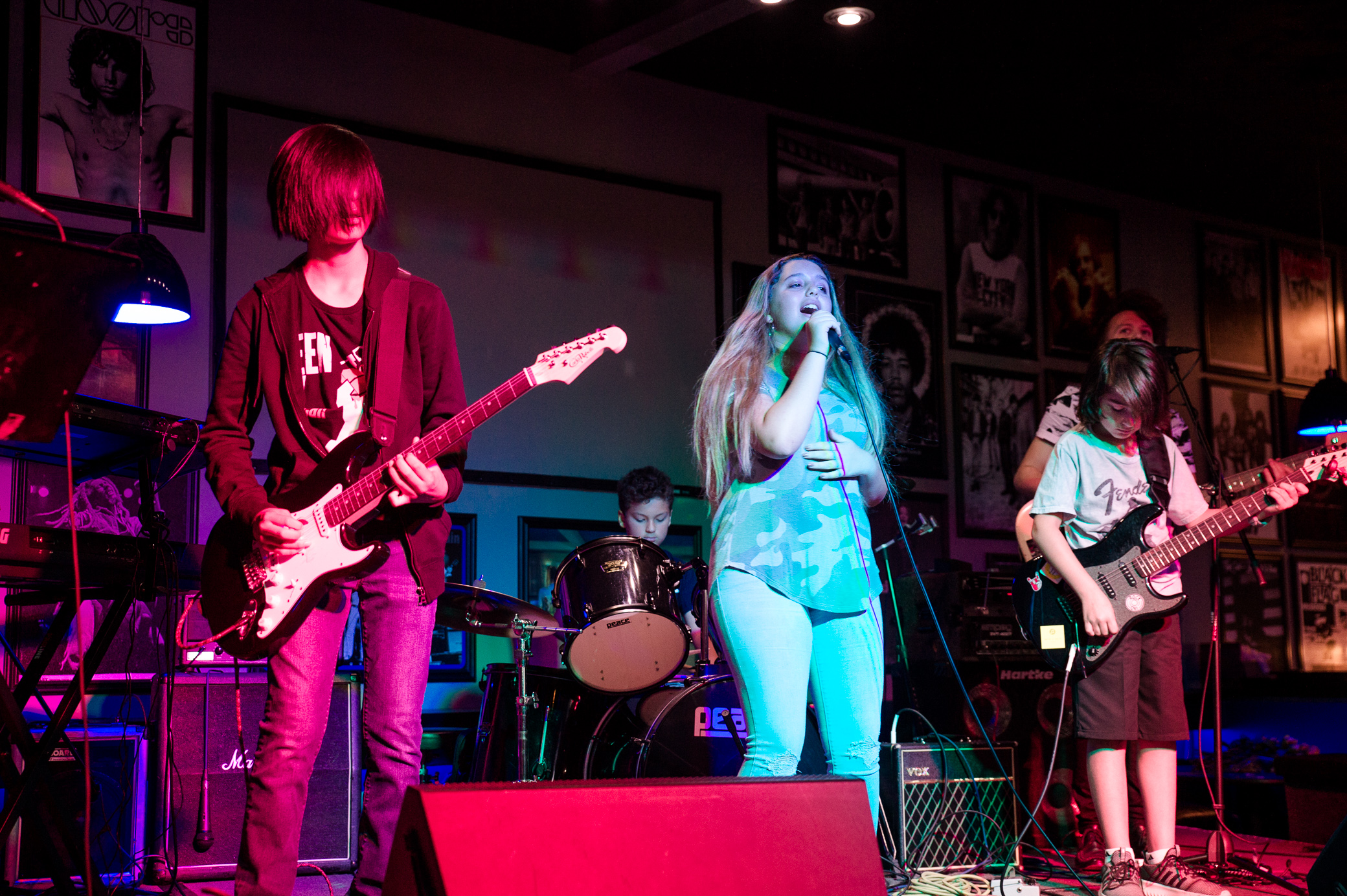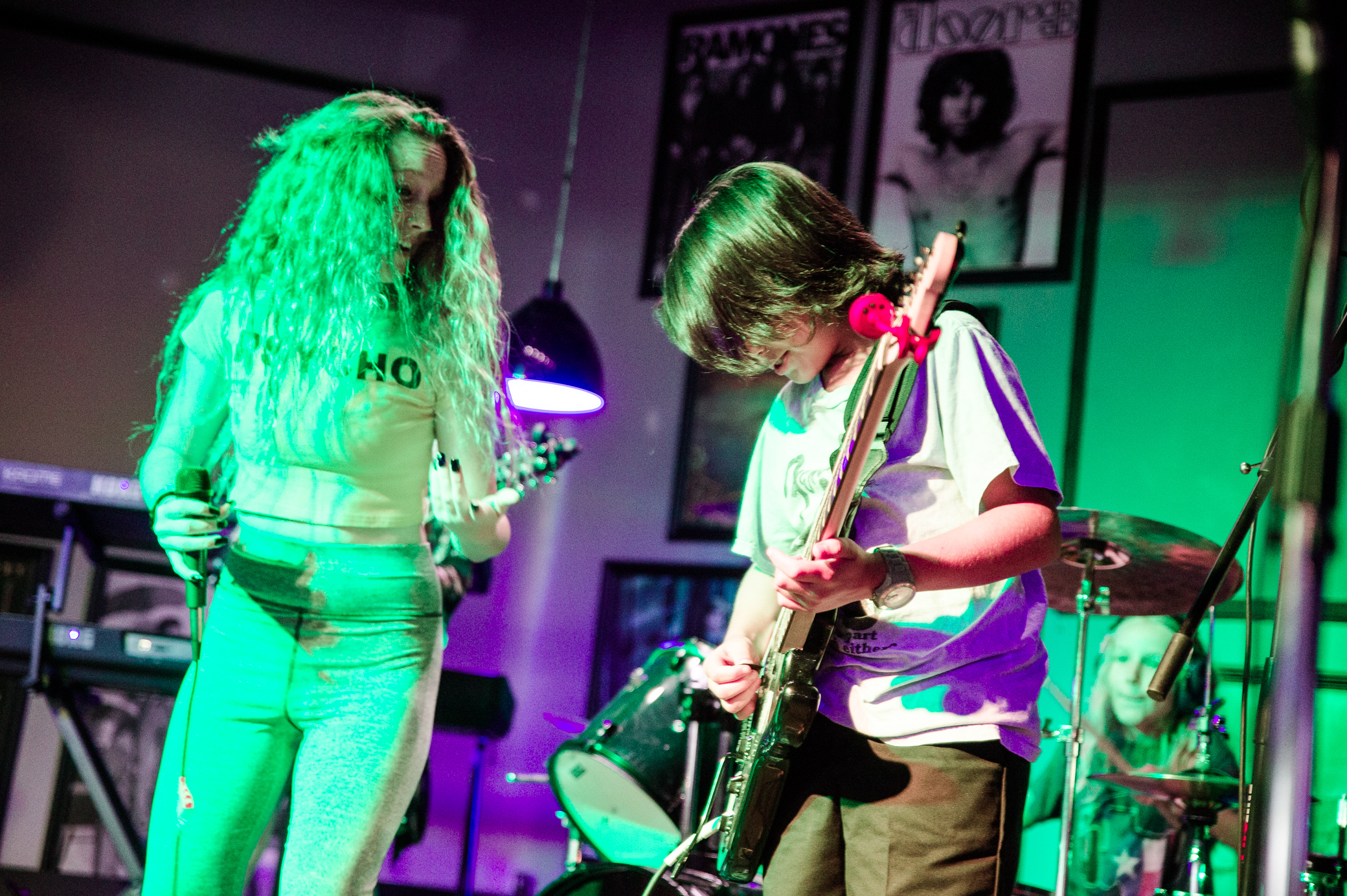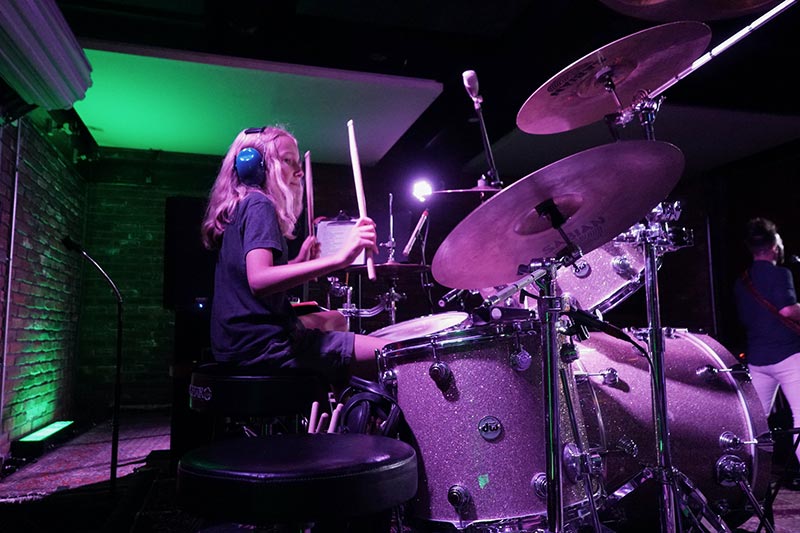 How much do guitar lessons cost?
Our rates vary from $35 – $75 per session, or $152 – $282 monthly.
Pricing depends on lesson length and tuition package.
We offer 30, 45, and 60-minute lessons as well as monthly or pay-as-you-go packages.
What is the best age to start guitar lessons for kids?
We suggest starting children who are of 7 years of age or older for guitar; however, this is not strict. If you are still wondering about the age of the kids, please feel free to give us a call.
Does SoundCheck offer guitar lessons for 4-year-olds?
You can take advantage of discounted trial sessions to observe and see if lessons at this age are a good fit and wish to continue. We'd be more than happy to also offer our 50% discount for as many teachers or instruments as you'd like to give a try. No obligations, as we want you to feel comfortable and confident with your choices.
Should you have your own guitar, or does Soundcheck provide one?
Unfortunately, we cannot provide you with an instrument to use for lessons if you do not already own one.
However, unless the student owns their own instrument and begins to practice regularly at home, it is likely for improvement to be slow and not retained well. Please speak to us about instrument starter package options.
Is it best to start with an acoustic guitar or an electric guitar if you are a beginner?
There is no correct answer to this question.
We do consider learning on an electric guitar to be slightly easier, for the strings tend to be lower to the fret board, thus making playing notes less demanding on finger strength.
How long will it take for you or your child to get good at playing the guitar?
We have all heard the saying, "practice makes progress" and this is true. Progression all depends on how much time, work, and devotion is put into practice at home.
Creating a routine, engaging in practice daily, and staying motivated is essential in seeking progress. The exact amount of practice time per day is quite subjective, especially when just beginning. If they are enjoying their learning experience, they'll eventually achieve 30 minutes or more each day.
Progress corresponds directly with the time invested toward your goal, but time spent forced may only decelerate improvement.
Are the guitar lessons private?
Yes, here at SoundCheck Music school in Reseda, all of our lessons and services are one-one, customized to the ambitions and needs of each student.
Do you offer online music lessons?
In addition to our in-person sessions, we offer remote lessons via Zoom to cater to your situations or concerns, so you can still access lessons.
We can also provide hybrid courses. If you regularly take in-person lessons but need to schedule an online session for whatever reason, we can accommodate!  And vis versa if you regularly partake in online courses at SoundCheck Music School's guitar lessons in Reseda.
Does every guitar student participate in the band program and live shows?
No, we require a certain level of achievement before we allow participation in bands and/or live performances.
However, we do encourage players to get involved with live performances and bands as soon as able. We strongly believe in playing music with others in the community to assist in providing the best learning experience, and in fact imperative.
50% Off Your First Lesson
20% Off Your First 2 Months
10% Off Family, Multi-Instrument, Military & Seniors