Guitar Lessons in Winnetka
From enthusiastic beginners to advanced players, SoundCheck Music School equips musicians big and small with quality guitar lessons in Winnetka. Learn to play through constructive courses tailor-made for each unique individual taught by our experienced instructors. With our successful live Band Performance Programs located in the Los Angeles area, we guarantee our students will excel and learn from the pros only at SoundCheck Music School Winnetka.
.
.
.
Beginner GUITAR LESSONs near Winnetka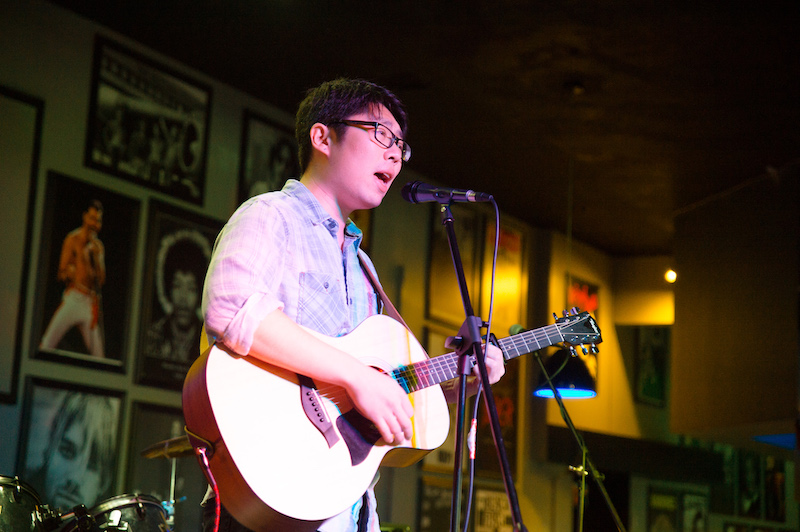 Does your search history look like "Where to Get  Beginner Guitar Lessons" or "Guitar Lessons in Winnetka"? If this sounds like you, then look no further than SoundCheck Music School's beginner guitar courses. Our students are taught by industry professionals in growth-promoting and encouraging environments where classes follow the student's own pace. We'll teach you everything you need to know about guitar and how to become a strong musician to not only prosper, but become an eminent artist. Schedule a lesson: it's as simple as that when it comes to guitar lessons in Winnetka.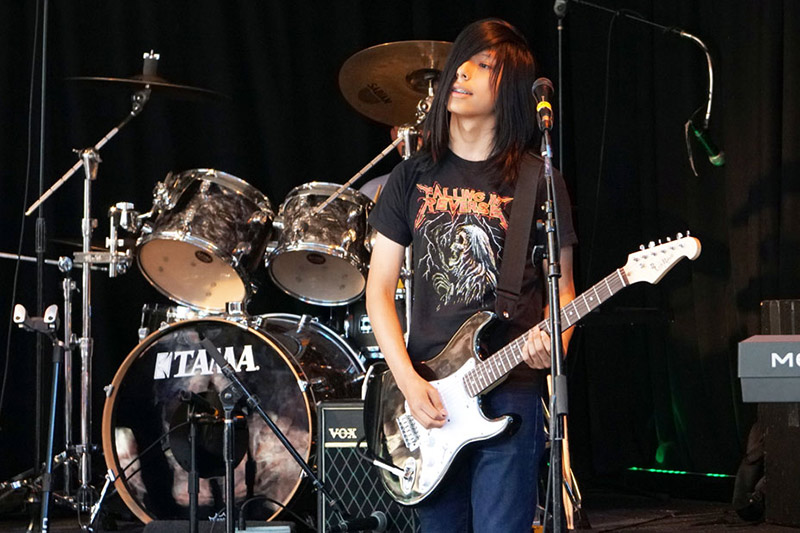 for Advanced Guitar Classes in Winnetka
Perhaps you already have some experience under your belt but want to further your skills and musicianship. Our advanced courses will push your skills to the next level. If you're up to the challenge, our rigorous classes will help you perfect your own unique style, fine-tune your expertise, and achieve your goals as a musician right here in the Winnetka area. Our past performances are available for you to watch by clicking here
ONLINE GUITAR LESSONS in & Out of the Winnetka Area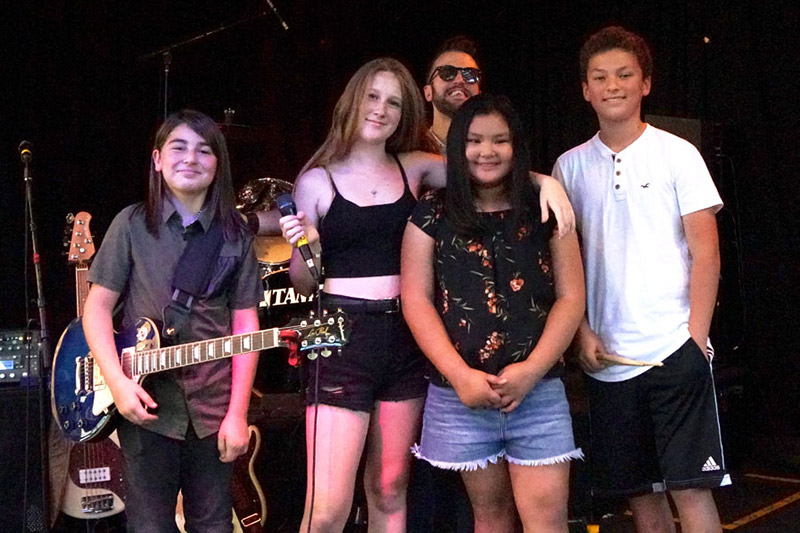 Our top priority is to ensure the health and safety of our students; therefore, we offer online guitar lessons for any individual who favors remote learning guitar lessons in Winnetka.
Experience our live performance Program with Guitar lessons in Winnetka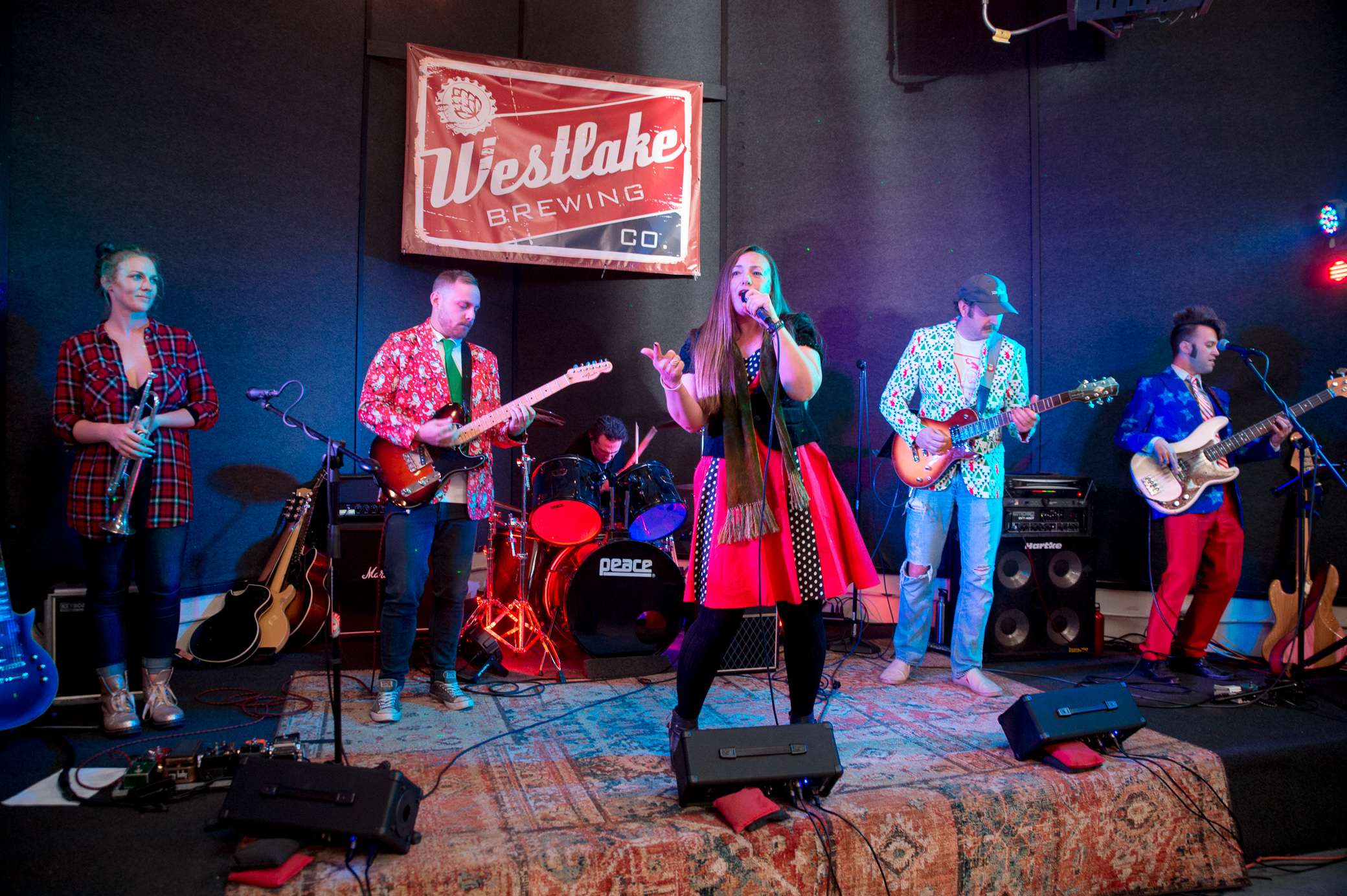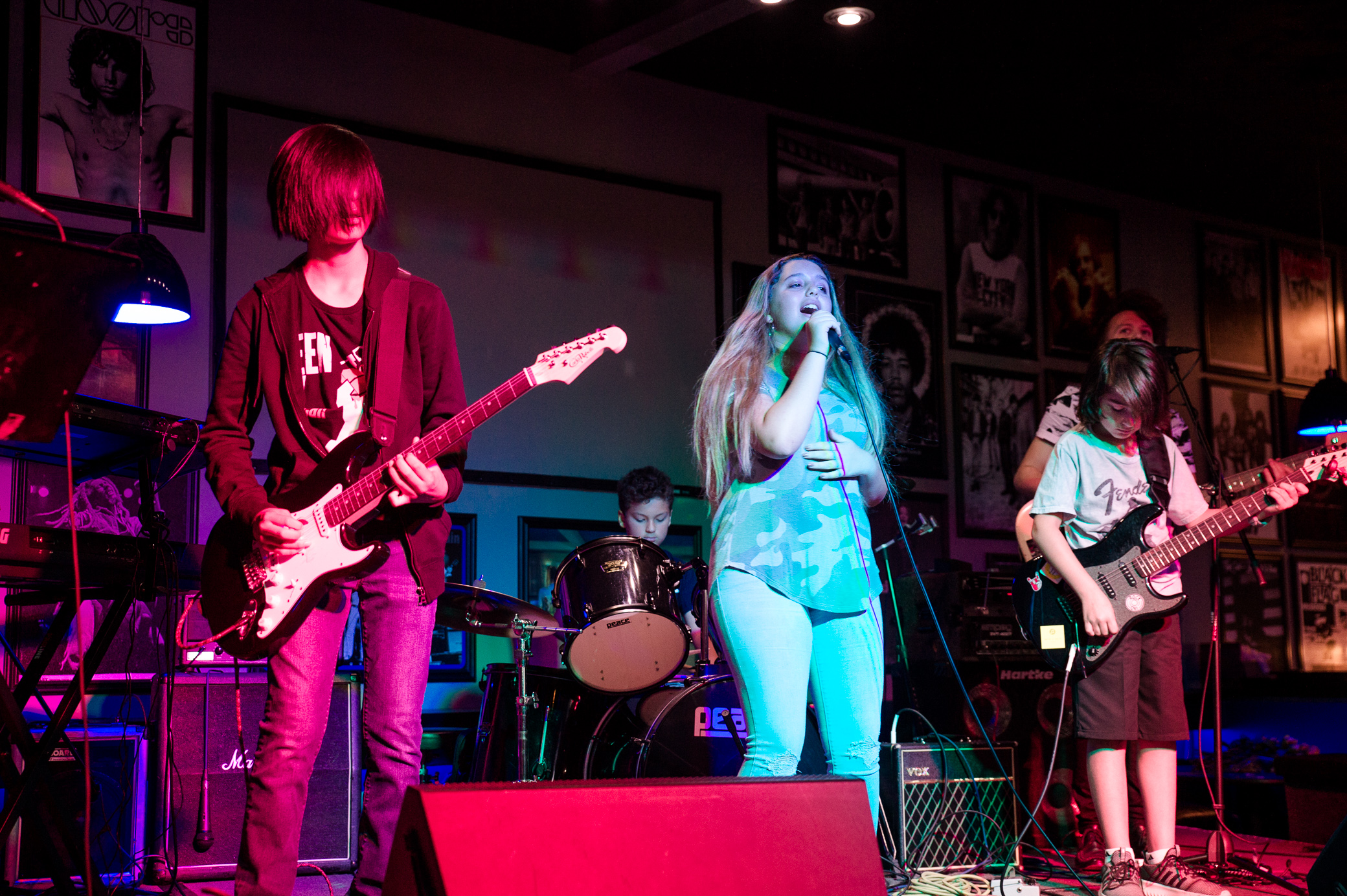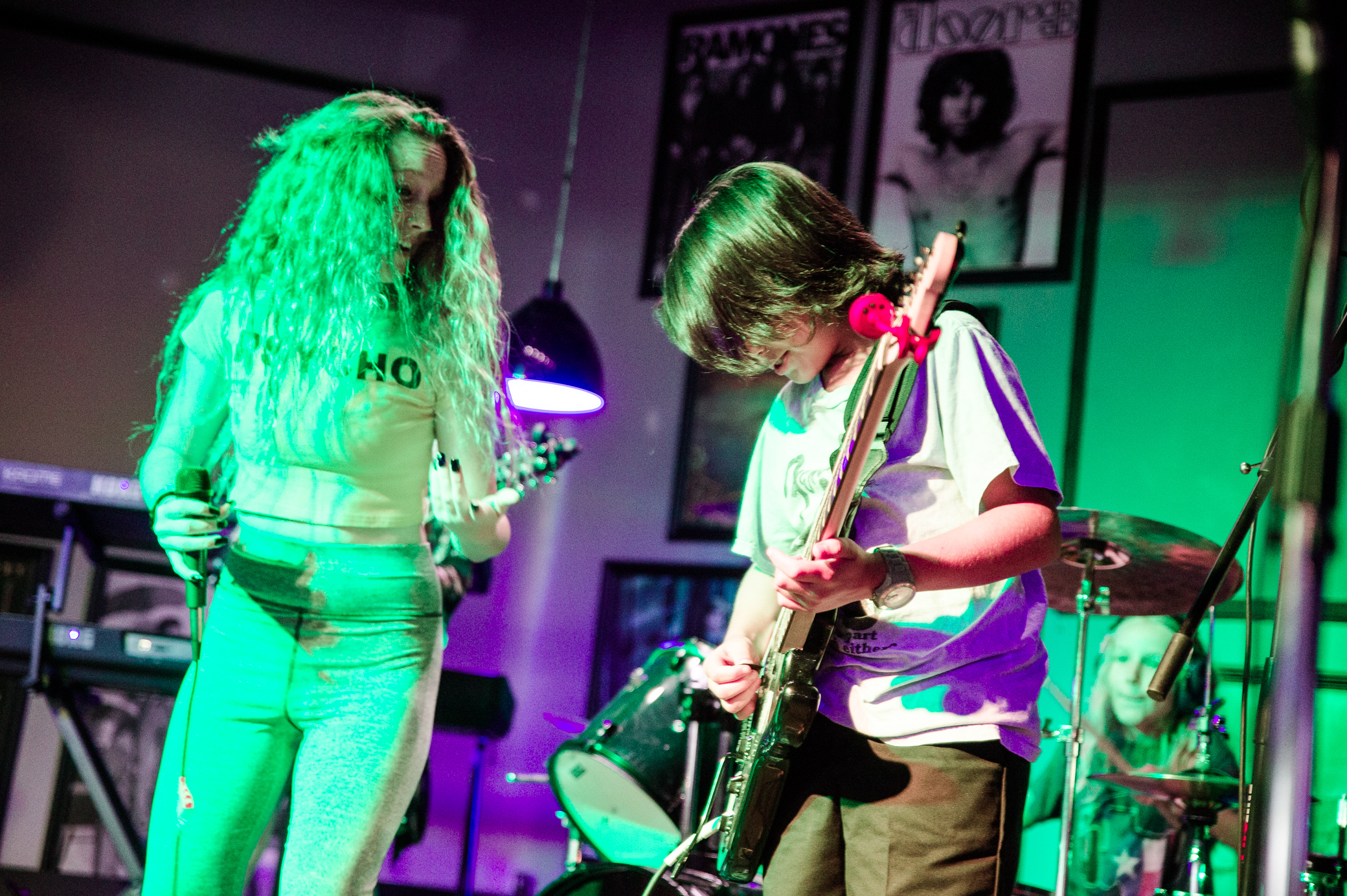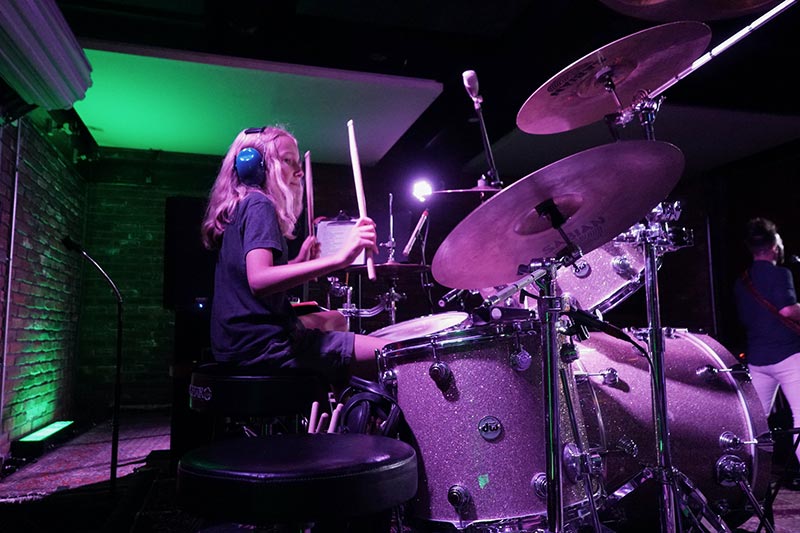 What is the cost of Guitar lessons?
Our prices vary from $35 – $75 per lesson, or $152 – $282 monthly, rates depending on session length and tuition package. We also offer 30, 45, and 60-minute lessons as well as pay-as-you-go and monthly package options.
When should kids begin guitar lessons?
We recommend children begin guitar lessons at the age of 7 or older; however, this is not a strict policy. Please give us a call to talk about what's best for your little musician.
Can 4-year-olds take lessons at SoundCheck?
We offer a discount for trial lessons, so can see if your child is ready to begin learning this early. It would be our pleasure to also offer our 50% discount for every teacher or instrument you'd like to try out. We want you to feel confident in your decisions to learn at SoundCheck, so there are no obligations with our guitar lessons in Winnetka.
Does SoundCheck provide instruments, or do you need your own?
If you do not currently own an instrument, SoundCheck can provide you with one for in-use lessons; however, practice outside of lessons times is vital for improvement. Without an instrument available at home, progress may be slow and limited. Please speak with us to learn more about instrument starter package options.
Should I learn acoustic guitar or electric guitar first?
There is no correct answer here
We do believe that learning on an electric guitar first for beginners may be easier, for the strings are lower to the fret board and making playing notes less demanding on the strength of fingers.
How long does it take to get good at playing guitar??
Improvement all depends on how much time, devotion, and practice you or your child invests into learning guitar.
Establishing a routine, consistent practice, and maintaining motivation is crucial to progression. The amount of practice time each day is subjective, especially when just starting out, but if the learning experience is a joyful one, 30 or more minutes of practice a day will become achevaible.
Are private guitar lessons available at Soundcheck Music School?
Here at SoundCheck Music School, all of our guitar lessons in Winnetka are one-on-one between the student and the instructor. Our teachers ensure the needs and goals of the students are met above and beyond.
Does SoundCheck offer music lessons online?
If you are concerned about your health or just perfer learning from the comfort remote classes, we do offer online lessons via Zoom that can accommodate your situation and needs.
 We also offer hybrid courses. If you schedule in-person sessions regularly, but need to set up an online lesson for any reason, allow us! And if you regularly attend online classes, we can arrange an in-person lesson for you at anytime aswell with our guitar lessons in Winnetka.
Are all students required to participate in live shows and the student band program?
No, we do require students to reach a certain level of proficiency and achievement before than can participate in in our live shows and band program.
Even so, we encourage our aspiring musicians to get involved with our programs as soons as possible. We believe strongly that playing live music with fellow musicians in the community provides the best learning opportunities and reins essential to mastering your craft.
Are all students required to participate in live shows and the student band program?
50% Off Your First Lesson
20% Off Your First 2 Months
10% Off Family, Multi-Instrument, Military & Seniors